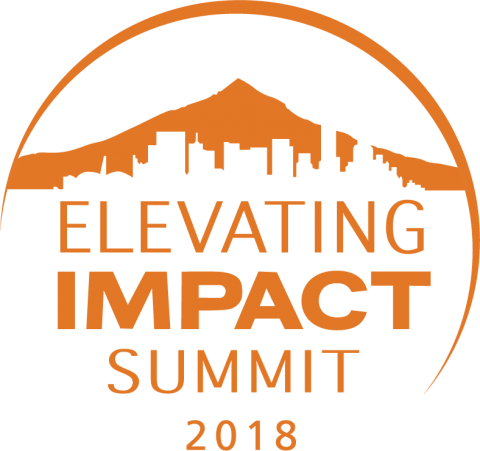 For the third consecutive year, we excited to be a community partner for the Elevating Impact Summit. The summit is a must attend for those in the Portland area. Check out interview on the 2016 event – Exploring Social Entrepreneurship with Abby Chroman.
---
Register with our 20% off Community Partner discount code: PARTNER18
---
Join over 450 changemakers for a full-day social innovation experience, including interactive learning sessions, inspiring speakers, first hand accounts from global social entrepreneurs, and opportunities to connect with social impact leaders across sectors.
Complex social problems call for creative solutions. This year at Elevating Impact, presenters are bridging extremes, exploring spectrums, and thinking in opposites for social innovation.
The Summit also includes the Elevating Impact Pitch Fest, Impact Awards, interactive activities, a networking lunch, and a wine and beer reception.
Featured Speakers
Ridhi D'Cruz is an intercontinental sociocultural anthropologist who leads initiatives in diversity, equity, houseless advocacy, and inclusive placemaking.
Mauricio Lim Miller is a leading social entrepreneur who addresses systemic barriers that challenge families' ability to leverage their assets, strengths, and capacities, and combats poverty by letting families themselves be the change agents.