---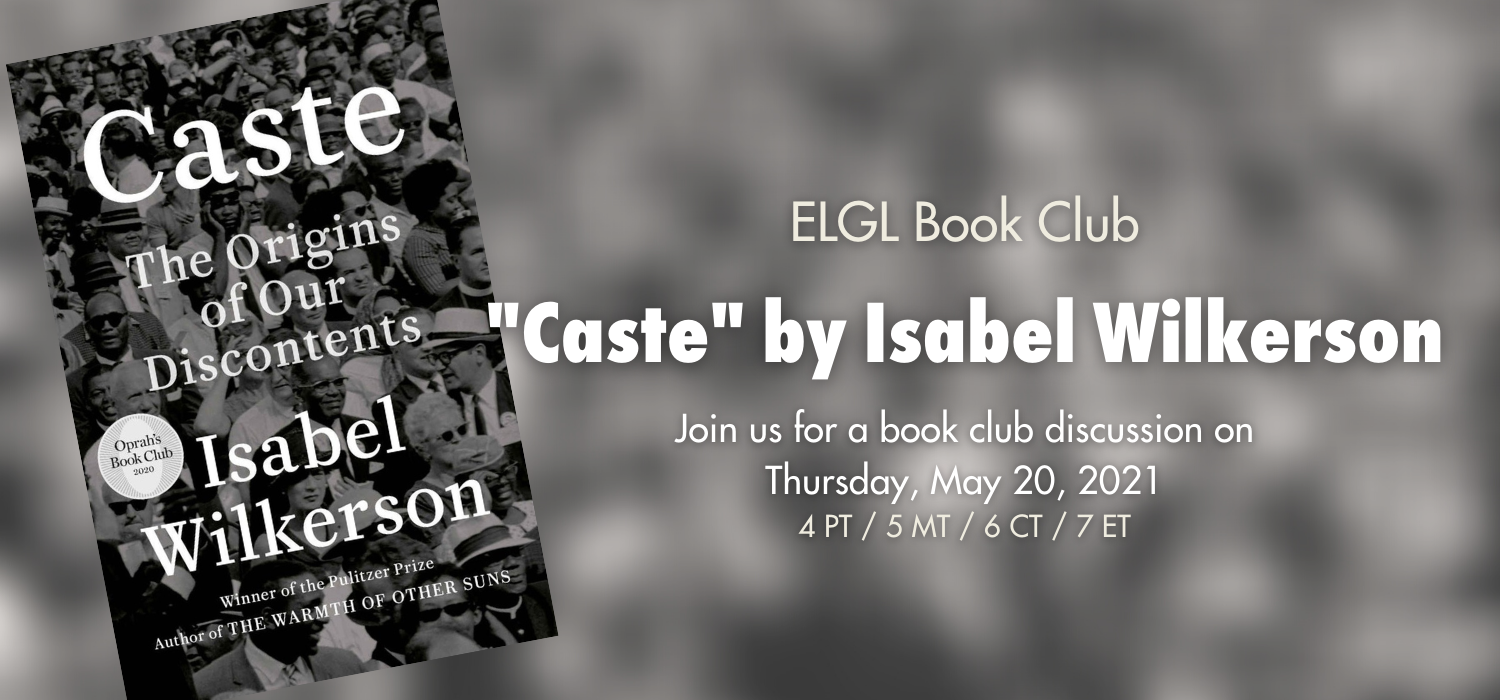 Join us for an interactive discussion about "Caste: The Origins of Our Discontents" by Isabel Wilkerson. This discussion will be hosted by Michael Baskin (he/him, white) and Larissa Johnson (she/her, black, white, native).
About our facilitators: Michael leads innovation for Montgomery County, MD. Larissa is an Edutainer who works to educate audiences of all ages in an entertaining way, on the power of energy (larissajohnson.com).
How might we together build a human, just, liberating government? Join them for other Open Innovation events. 
Spread the local gov love and support your local library by borrowing the book! Alternately:
Buy a copy of the book from a local seller
May 20, 2021
7:00PM ET