Multi-Organization Cybersecurity Collaboration: Trends & Innovation in a Mid to Post Pandemic World
---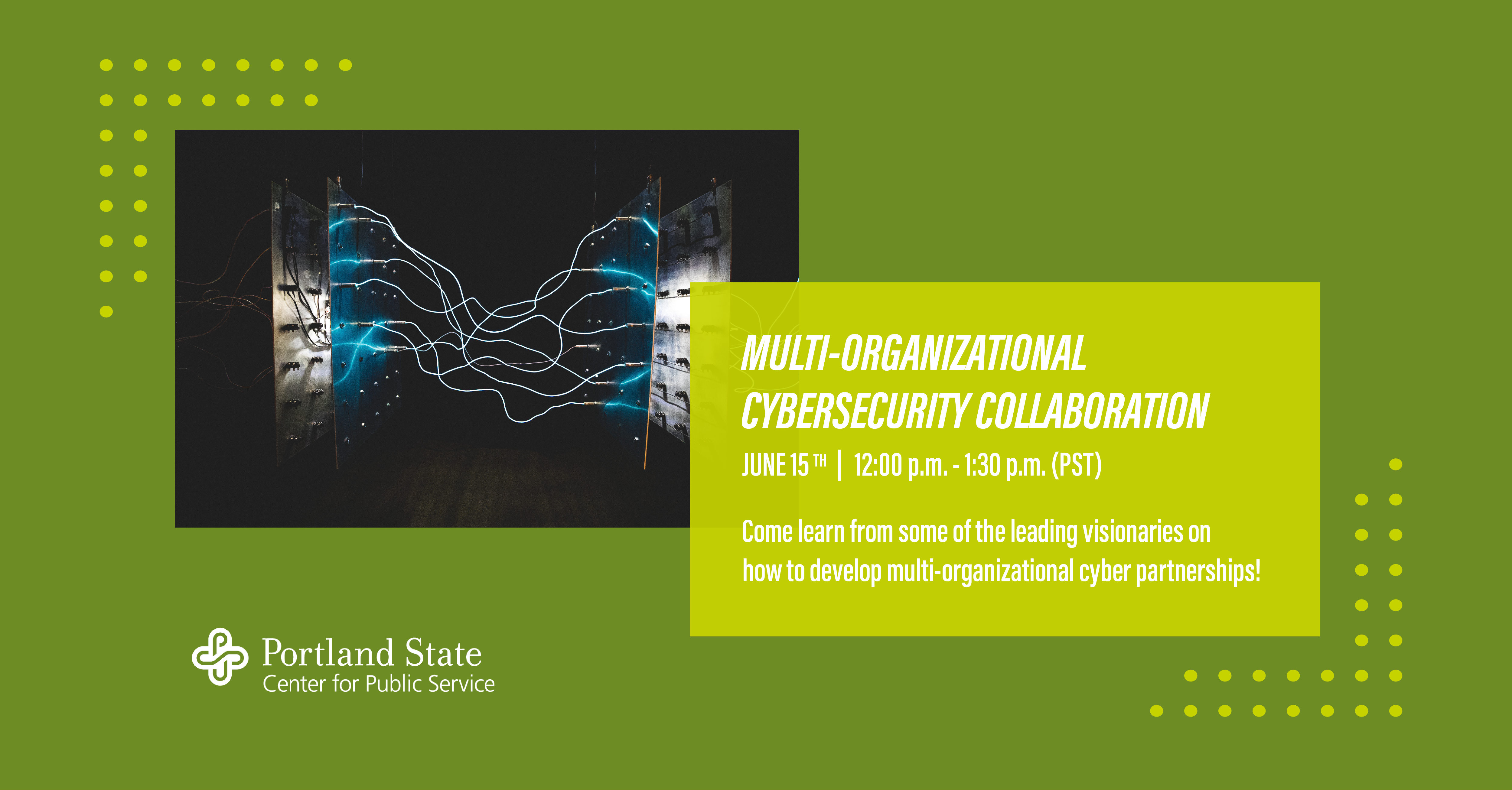 This event is brought to you by our friends at PSU's Mark O. Hatfield Center.
---
Join PSU's Mark O. Hatfield Center for Cybersecurity for its upcoming webinar and learn from some of the leading visionaries and early adopters from across the country, state, and region—in how they are reshaping their cybersecurity roadmap, their desire to develop multi-organizational cyber partnerships – and how they're buckling their seats for fast track and secure journey to the cloud.

Our free webinar will be moderated by Kim Lamb (Named Account Manager, Oregon SLED, Palo Alto Networks) with panelists Rakesh Bobba (Associate Professor and Kearney Faculty Scholar in the Electrical & Computer Engineering Department at Oregon State University), Scott Carpenter (Chief Information Office at Treasure Valley Community College), and Crystal Hottowe (Grant Writer for The Makah Indian Reservation and Broadband Program Specialist for the National Telecommunications and Information Administration). Special thanks to Palo Alto Networks for their support.