Webinar: Local Government Preparation for Presidential Candidate Visits
---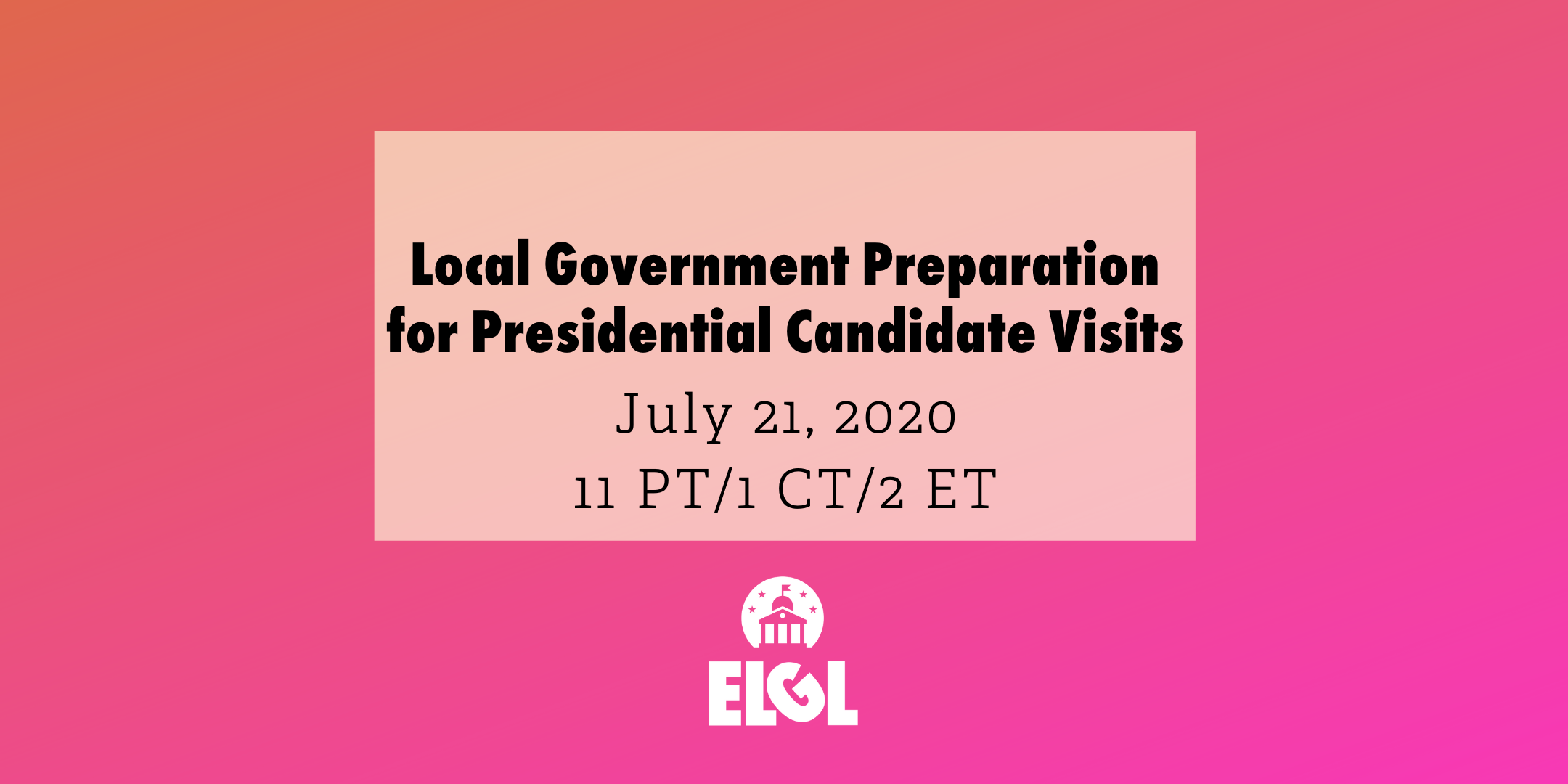 July 21, 2020
11 PT/1 CT/2 ET
---
Now – while the presidential candidates are mostly staying home – is the perfect time to prepare your local gov for potential campaign visits, especially if you're in a battleground state. Because when you get the call that a presidential candidate will visit your town, you don't want your first thought to be, "What do we do?!"
Sarah E. Moss, MPA is a former local government public servant and was an advance staffer for three presidential campaigns and the White House. Her co-presenter is Kerry O'Grady, a former Special Agent in Charge of the U.S. Secret Service Denver field office who has protected multiple presidential candidates and presidents.
This webinar will cover:
What the campaign and U.S. Secret Service advance teams will want from you… and what they won't tell you

The planning cycle from start to finish, from permits to traffic control

Off the record (OTR) events

Who pays the bills… or gets stuck with them

Localgov staffing and finances

Staying on the good side of campaign finance laws and ethics rules

How to present your community in the best light… or highlight things that need fixing

Being part of history… and media scrutiny

COVID-19 considerations
Related ELGL Morning Buzz:
A Presidential Candidate is Coming to my City! Now What?!