Webinar: Taking the Guesswork out of Public Service Loan Forgiveness
---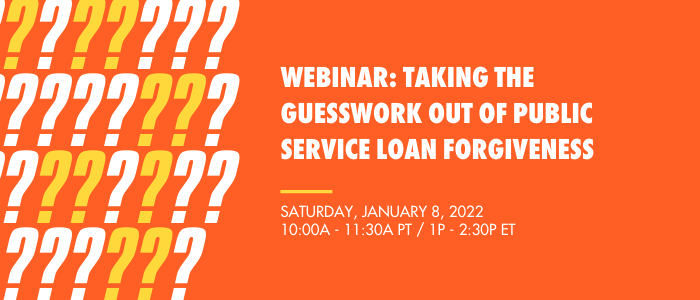 It seems there is always a new proposal for fixing the complicated federal student loan repayment program. And so many people seem to be struggling to understand their options. In this 90 minute course, you will learn how to navigate student loan repayment options, including income driven repayment and public service loan forgiveness. You will also learn some tips and tricks to make sure that you are able to meet your own financial goals.
Our presenter has not only taught classes on income-driven repayment and Public Service Loan Forgiveness, she has also benefited from both of these programs herself. She will cut through the confusion and give you common sense steps to help you understand your options.
A recording will be available in the ELGL Webinar Library for members only after the live event.
Saturday, January 8, 2022
10:00a – 11:30a PT / 1p – 2:30p ET
---
About the Presenter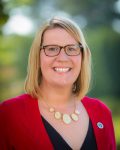 Karen Bauer is a Project Director for EvictionFreeMKE and Managing Attorney for the Consumer Protection Unit at the Legal Aid Society of Milwaukee where her practice centers on student loan law, bankruptcy, housing law, and consumer protection litigation. She is a graduate of the University of Wisconsin Law School, where she was a Managing Editor of the Wisconsin Law Review. Ms. Bauer is past chair of the Public Interest Law Section of the State Bar of Wisconsin and former member of the Board of Governors.
Ms. Bauer is a Fellow of both the Wisconsin Law Foundation and the American Bar Foundation, and has the distinction of being the oldest person to ever win the State Bar's Outstanding Young Lawyer award.  She authored two articles in the Wisconsin Lawyer Magazine on educational debt and has taught more than 25 continuing legal education courses on student loan repayment issues. She has been quoted in various publications on student loan repayment and consumer protection topics, including the New York Times, Wisconsin Law Journal, and Wisconsin Lawyer Magazine.
Ms. Bauer is a member of the Association for Women Lawyers, National Association of Consumer Advocates and the State Bar of Wisconsin. On July 23, 2020, she had over $161,000 in student loans forgiven through the Public Service Loan Forgiveness program.