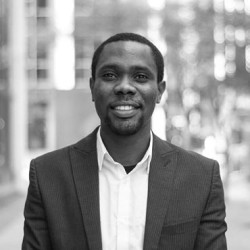 This article was written by Douglas Imaralu, Hatfield Resident Fellow at City of Portland Budget Office CBO. Mr. Imaralu wrote this article as part of the Crisis Management Cohort with Drucker Institute. Read all the articles from the cohort here. 
---
I'm Mr. Imaralu, a Hatfield Fellow/Analyst with the City of Portland's Budget Office. Below are three ideas/tools I've picked up in the course of the Crisis Management course and I plan to carry them forward through this crisis and the next. 
The idea of "innovating on basics" as a way of fusing competing values. The idea of using that approach as a collaborative tool that embraces the status quo and innovation without alienating anyone. I think it is useful when introducing new ideas, especially in a crisis.

The idea of planned abandonment as something intuitive. We already do this in our personal lives, so how we can incorporate it into, say, budget decisions, program design, and even performance management? 

Lawrence's storytelling and how it helps illustrate how some of the concepts/ideas introduced to us during the cohort actually happen in everyday life. I think it makes these ideas simple enough for the average person to understand, but as a professional, I appreciate it.
I also learned from the lessons, or should I say, stories, used to illustrate these ideas. It was helpful in contextualizing them and imagining how they can be operationalized at the City Budget Office.