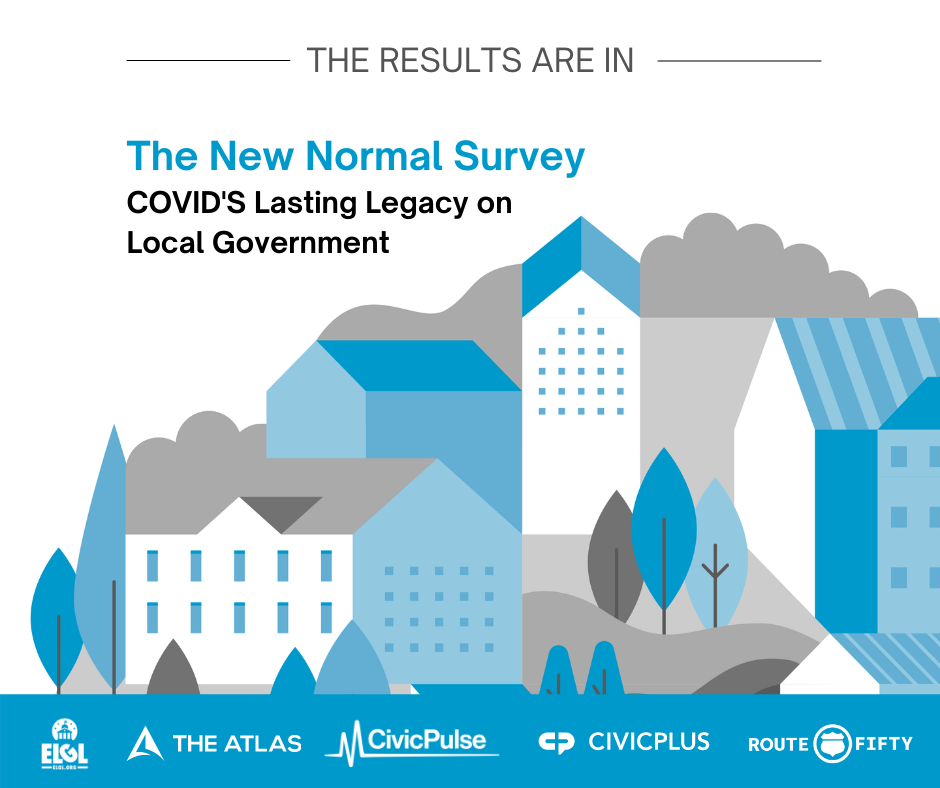 599 local government officials and staff from across the country recently took "The New Normal Survey: COVID's Lasting Legacy on Local Government," which was conducted in partnership with The Atlas, ELGL, CivicPulse, CivicPlus and RouteFifty.
It is a follow-up to a survey from June 2020. Last year, we asked local government leaders how public services were evolving due to COVID-19. This year, we asked which of those changes they expect to be permanent. 
What will the new normal look like for local governments? It may look like the old normal…but with some very notable exceptions.