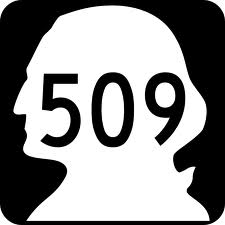 As part of ELGL's commitment to providing local government experience to our members, we are excited to welcome Dan Englund to our team. Dan will be completing his PSU MPA "509" requirement by spearheading our strategic plan and communications strategy. Dan introduces himself in the below blog post.  Thanks to Dr. Phillip Cooper, PSU MPA program, for assisting in this effort.
Dear ELGL Readers:
I am pleased to introduce myself to you as the newest staff member of ELGL.  By joining ELGL in this capacity, I am culminating my Master of Public Administration Degree (MPA) at Portland State University.
When I contacted ELGL co-founders Kent and Kirsten Wyatt about this opportunity, I told them I believe what ELGL is doing to support the local government management profession is innovative and world class.  What kind of MPA student and professional wouldn't want to be a part of something like that?  Now I have the opportunity to do everything within my capacity to substantiate that statement as part of an amazingly gifted team here.
Educational Background
I am officially one awesome (509) project away from completing my MPA degree with a Local Government specialization from Portland State University.  I have a B.S. in Community Development with an Economic Housing & Development specialization.  In addition, I have two minor degrees, one in Sustainable Urban Development and another in Real Estate Development.
ICMA PSU Student Chapter
I've served in organized Student Government for 10 years.  In 2011, Mark Grabow, PSU MPA student, started an ICMA student chapter.  Mark is the President and I came on board at the outset as Vice President.  Together with Caroline Zavitkovski, we founded the ICMA PSU Student Chapter.  It's is an official student chapter of ICMA, the International City/County Management Association .  ICMA President Bonnie Svrcek announced during the most recent ICMA Annual Conference in Boston the relationship between ICMA PSU, ELGL and OCCMA should be a model for other states.  That's some high praise, but also a continued challenge I look forward to supporting.
Professional Background
I'm about to shift the pace of this blog post.  We're going private sector.  I've spent my entire 14+ year professional career in the private sector, but there's a bridge.  In my current job I've provided consulting on several public capital projects and other public facilities.  Over the last 7 years, I have been a Swiss Army Knife for an acoustical engineering business.  I couldn't tell you I have a specific title or do just one thing.  The reality is I am currently the Administrator, a Project Manager, an Engineering Technician, and a Construction Manager.
Working in this niche I have more diverse experience than most other types of engineering and development.  Noise is everywhere around us, at all times, everywhere we go; and so I go everywhere.  Currently, I'm involved on several levels (and in some cases all levels) of our engineering projects which include Government Facilities, Commercial Buildings, Corporate Offices, Apartments, Condominiums, Mixed-Use / Retail, Industrial, Medical, Education, and Theatrical.
So how did I get there?  Before working in Architectural Acoustics, I was a small-scale Developer/Contractor.  I co-owned a development business and we built single family residences.  In the summer months we ran an asphalt maintenance side-business to diversify our income and increase cash flow since the payoffs in residential development are longer term.  So, combine construction knowledge with business management/ownership experience, then add a sprinkle of guitar skills and a serious capacity for hard work — and that's how I came to be in my current profession.  [Of course I also had to train rigorously under a licensed Professional Engineer in the State of Oregon in Architectural Acoustics.]
Help Me with My 509
ELGL and I have identified two specific projects for my 509 that I'll be working on soon.  I will let you know about these exciting projects as they develop.  You can help me by commenting/emailing/tweeting ELGL your advice, input, thoughts, criticisms, etc.  In addition to my 509 projects, we may be doing even more together here.  So, stay thirsty my friends!
Signing off for now,
Dan Englund
— — —
Supplemental Reading
More about PSU
The MPA Program at Portland State University through the Mark O. Hatfield School of Government was just ranked by U.S. News as the #16 School in the Country for "City Management and Urban Policy".  For people in the know, it's Top 10.
When I started PSU (years before I would return for my MPA degree), it was the only accredited 4-Year University to offer a degree in Sustainable Urban Development or Sustainability.  At that time, a Minor was the only offering and I swooped on it.   I also remember being told it was the first university in the country to offer a Bachelors Degree in Community Development (I should follow up with some old professors and confirm that, but I believe it's true in some capacity).
Community development as a field of study at Portland State University is based in the Toulan School of Urban Studies and Planning within PSU's College of Urban and Public Affairs.  [The PSU] Urban Studies program has been ranked among the Top 5 Urban Studies programs in the United States (Source: http://www.pdx.edu/sites/www.pdx.edu.admissions/files/community_development.pdf).
Did I mention Portland is the Greenest City in America?  I just did?  Okay, I'm glad you already knew that.  I'm also glad you don't appreciate the buzzword "Green".  We're all smarter than that here.
More about 509
I mentioned that by joining ELGL as a staff member, I am culminating my Master of Public Administration Degree (MPA) at Portland State University.  This is through what is known as 509. Five-O-Nine is a final, personalized integrative organizational experience that culminates your MPA program at Portland State University.  It is intended to help the graduate student build skills of reflective practice to assist in integration and synthesis of program content.
The organizational experience typically involves the student working on an administrative or management issue confronting a public, non-profit or health services organization.  Students are expected to conduct work that builds upon their professional experience to date and enables them to integrate and apply their academic preparation.  It's called an "organizational experience" because it recognizes that many students have considerable expertise and don't need extensive supervision because of their backgrounds.  This is counter to an "internship" which can be perceived by many in the field as an intense experience for students who bring little expertise, require intense supervision, and often may not produce much in the way of a substantive product.