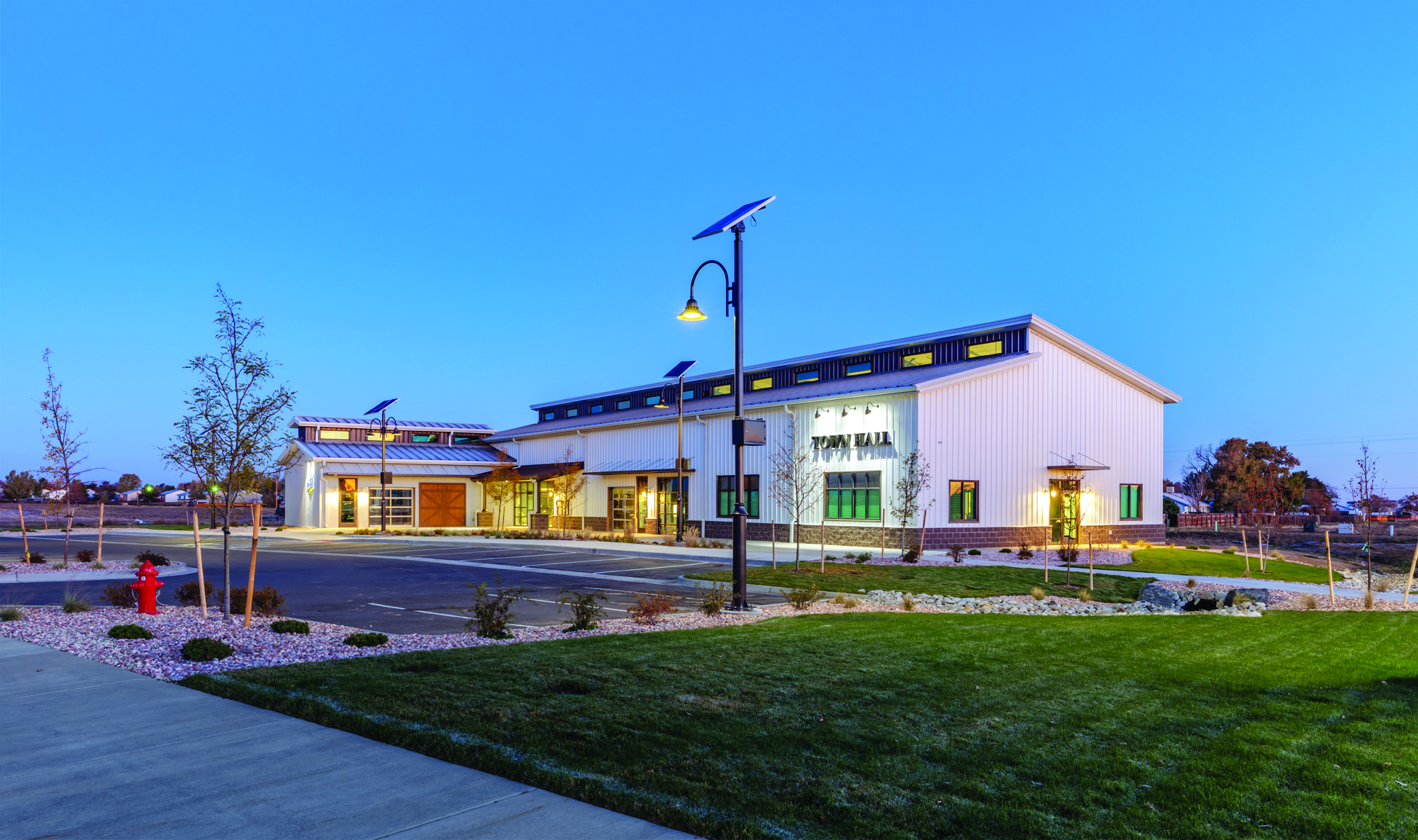 This article is brought to you by Corren Lind, Executive Services Supervisor & Taeler Houlberg, Assistant to the Town Administrator. The Town of Bennett, Colorado is one of our winners for the 2019 Meagle Award. The Meagle Award recognizes the best places to work in local government.
---
In 2019, the Human Resource Department at the Town of Bennett conducted a series of "stay interviews" with every full-time staff member. The point of these interviews was to determine how the Town was doing in terms of work culture and to understand what benefits in particular were encouraging long-term employee retention.  As the findings from the interviews were compiled, it became clear that of all the benefits Bennett offers, the most important to our employees is flexible schedules.
The flexible (flex) schedule policy at Bennett provides alternative schedules to employees from the traditional nine to five including working from home, longer days, and earlier start times. Flex schedules are based on the concept that work schedules can be built around the needs of each individual employee as long as that person is reaching forty hours worked within a seven-day period, and their work performance is meeting the needs of both the community and the department in which they work. Flex schedules are created via collaboration between Department Heads and employees with final approval from the Town Administrator.
For the majority of Bennett's employees, the flex schedule is a four-ten schedule meaning they work four-ten hour days with Monday or Friday off. This schedule alone provides staff with improved work-life balance because it gives employees an extra day to their weekend where they can schedule doctor appointments, run errands, spend time with family and friends, or take a weekend vacation. Other flex schedules at Bennett accommodate daycare and elementary school drop-off times, commute time, and participation in other community programs. With flex schedules, an employee can take a family member to a doctor's appointment on a Monday and make up those hours on a Friday. The fundamental purpose of these schedules is that they allow employees to prioritize different areas of their life when needed without losing productivity.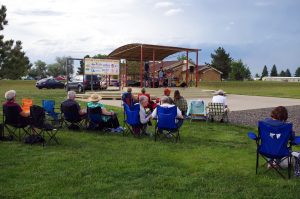 The Town's Executive Services Supervisor is one of many employees utilizing a flex schedule. She said the following about the impact of flex schedules on her work-life balance, "I have worked at the Town of Bennett for almost seven years and in that time I've been able to enjoy and appreciate the flex schedule benefit.  While working for the Town, my youngest son had double hip surgery and he had another hip surgery this July.  I was able to use this amazing benefit three years ago and once again had the peace of mind in July that I could be there for my family  while also maintaining my identity and mental health by having a professional outlet and remoting from home while my son was recovering."
As 2020 progressed and the pandemic impacted our society at large, we realized that now, more than ever, the flex schedule policy was being used to accommodate unique schedules during the time of COVID. Parents have used the policy to make room for schoolwork with their kids and our organization has implemented a telework schedule that accommodates social distancing requirements for staffing and building capacity.
A major misconception associated with flex schedules is the potential for lost productivity if employees aren't working a traditional five-day work week. However, what we have found is that productivity has remained consistent, deadlines and work requirements are still being met, absenteeism and burnout are reduced, and turnover of valued staff has decreased.  We also found that flex schedules are particularly appealing in a labor market that has become increasingly more competitive.
As a small local government, we often are in competition with private sector companies that can pay a highly competitive salary. Peripheral benefits like our flex schedule policy have allowed us to remain competitive while still being good stewards of public funding.
Flexible schedules have become an important part of the comprehensive employee benefits package that the Town of Bennett offers. Not only has it helped develop a family-friendly work culture that is highly sought after among talented recruits but it also has empowered our current staff to take control of their work environment. Employees have a say in their work-schedule which fosters ownership and loyalty and allows us to be better public servants.
---
Taeler Houlberg is the Assistant to the Town Administrator at the Town of Bennett, overseeing the departments of Clerk and Court, Communications, and the Bennett Arts Council. She holds a BA in Political Science and a MA in Politics and Public Policy from the University of Colorado Denver. She co-manages the Town's Health and Wellness program with her colleague Corren Lind and has presented on the Town's benefit policies on numerous occasions, including an article for ELGL on the Town's Infant to Work Policy. She currently resides in the Denver Metro area with her husband and three rescue animals, two dogs (Bacon and Tri-tip) and a cat (Bob). Connect with Taeler on Email or LinkedIn. 
Corren Lind is a Colorado native and grew up in the Eastern Plains in a small rural town. She prides herself that she is tall in height and personality. She was the first person in her family to receive a stacked athletic scholarship to play volleyball and basketball at the collegiate level as well as get a Bachelor's Degree in Business Administration with an emphasis in Accounting. She has been able to use her degree in many private sector industries in the Western Slope and Front Range but had the opportunity to make the switch to the public sector closer to her roots. She has had the privilege to work for the Town of Bennett coming up almost 7 years in September. Corren is the Executive Services Supervisor and loves that she gets to go to work with an amazing group of people and learn something new every day. Outside of work you can find her with her husband; James, of 15 years and two sons; Logan, 10 and Brendan, 6 enjoying the outdoors of Colorado either glamping (camping with a camper in tow) or being a sports fan of her sons' athletic events that she isn't familiar with but learning Tackle Football, Soccer, and Adaptive Baseball. Connect with Corren on Email or LinkedIn.