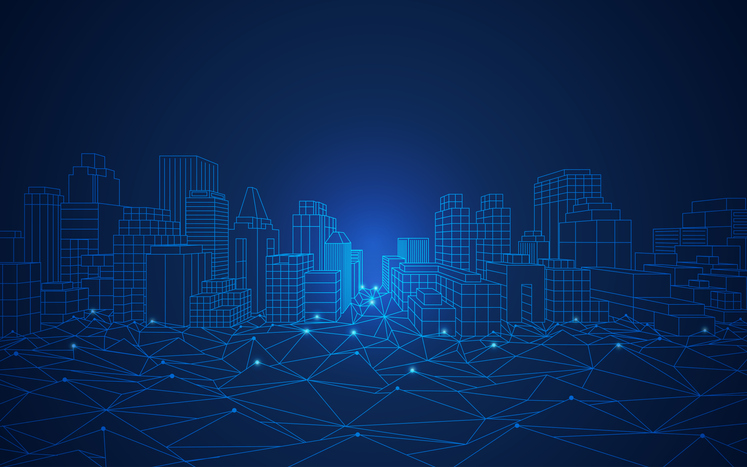 Today's Buzz is by Meredith Trimble, Sr. Content Specialist with Tyler Technologies, Inc., and former Acting Chair, Farmington, CT Town Council (Twitter, LinkedIn)
---
What I'm eating: All things fried: it's fair food season in New England!
What I'm doing: Answering the door when local candidates come to talk
What I'm listening to: The whole lineup this month at CT Public Radio
---
I spent six years in elected municipal government, and I have the hate mail to prove it. It's interesting to look back, without emotion, and see how very much even our small decisions mattered to people.
Whether we purchased land for open space or allowed it to be developed mattered very much to abutting neighbors. Whether or not we funded a new turf field mattered to parents of athletes (both for and against; turf has debatable health risks). The wildest letter I ever received concerned a referendum on a water treatment facility.
Residents' emotions run strong because local government affects their daily lives in significant ways. From paving the roads to clearing the snow to providing bulky waste pick-up and enforcing blight rules, the smaller, mundane things impact people in immediate ways. There are larger things, too – issues of affordable housing, food scarcity, opioid overdoses, and more – that local government is best poised to address, both in proximity and know-how.
This is a pretty weighty thing, that local governments sit at the precipice of solving some of society's greatest issues. How can rising leaders and motivated staff effectively address these issues while continuing to provide core services at an excellent level?
Dig Deep
Part of the solution, as we all know, is adapting to keep pace with private innovation, particularly in technology. The "smart cities" movement made the case for data integration by showing quick results as cities and towns adopted the first wave of new tech projects. We want the data that smart sensors collect to be consumable and actionable; we want our information displayed in accessible dashboards. Many of the early apps were flashy PR wins that made officials and the public happy. But the danger here is when we adopt solutions that are only surface deep. If we're still operating in organizations burdened by silos, we need to entirely flip the way we view – and drive – progress.
Attend to Your Foundation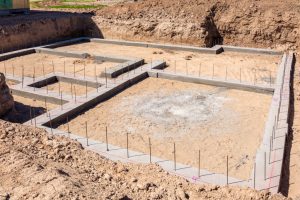 The digital infrastructure that supports the essential services of government is just as important as a community's physical infrastructure. A strong digital infrastructure provides the foundation that enables the functionality and scalability necessary for meaningful growth and the ability to improve lives and solve problems beyond fall leaf pick-up.
A lot of stagnation is caused by legacy back-office systems that have been in place for decades and require years of approval and procurement to replace. These processes tend to happen independently. Directors evaluate new systems solely on the merits of functionality in their own departments. I believe a new generation must drive consideration of interoperability with the other systems across (and maybe even beyond) jurisdictions.
It'd be interesting to really take stock of how many back-end systems are installed in your government. Probably a dozen or more. Public safety dispatching and records management systems are different; court case management and ERP systems are likely built on different platforms; and planning, public works, tax assessor, parks and recreation, and other systems are provided by different vendors at various stages of maturity. This traps processes and information in individual silos.
Solve Problems
A government that solves real problems is one that brings together data, processes, and people to break down silos and share information internally and externally. This may be a budget dashboard intended to show transparency, plotting crime statistics and police activity by neighborhood, or linking property value data with homeless reports to support affordable housing initiatives. Special data, financial data, smart metrics, and more can be aggregated from multiple departments for public access through citizen portals or for day-to-day operations through internal management portals.
Mobile, Alabama, for example, upended the old technology procurement model by looking at all systems together in a long-term vision of connectivity. By 2017, the city had moved all its departments to the cloud by working with a single software vendor that provided cloud-based modules for all city functions. Finding a single vendor that supported comprehensive integration produced a notable return on investment in many areas, including public safety. By linking police and court records, police department paperwork shrank by 98% and the city saved over $500,000 annually. Mobile also used its integrated data platform to increase the public's access to the city's information, boosting transparency and citizen engagement.
Plant City, Florida, used integrated ERP and financial systems to expedite maximum FEMA reimbursement for damages sustained by Hurricane Irma. Because Plant City's core ERP and financial applications integrated with its project accounting and reporting systems, a ready solution was at hand that ensured data accuracy and timeliness while simultaneously decreasing staff burden. Integrated systems allowed Plant City to create a new project – Project IRMA – without attaching a specific general ledger account to it. Charges from every department automatically flowed through both the new project code and the appropriate line item in the department's budget.
Drive the Change
These types of successes and the greater ones that grow from them require a technology confluence that builds all systems on the same foundation for immediate results and future growth. As noted in this GovTech blog, "smart cities aren't top-down or bottom-up; they're both."
If we facilitate culture and policy that prioritize digital infrastructure and invest in back-end synergies, we can move the needle in addressing large and small challenges, both within and outside our government walls.