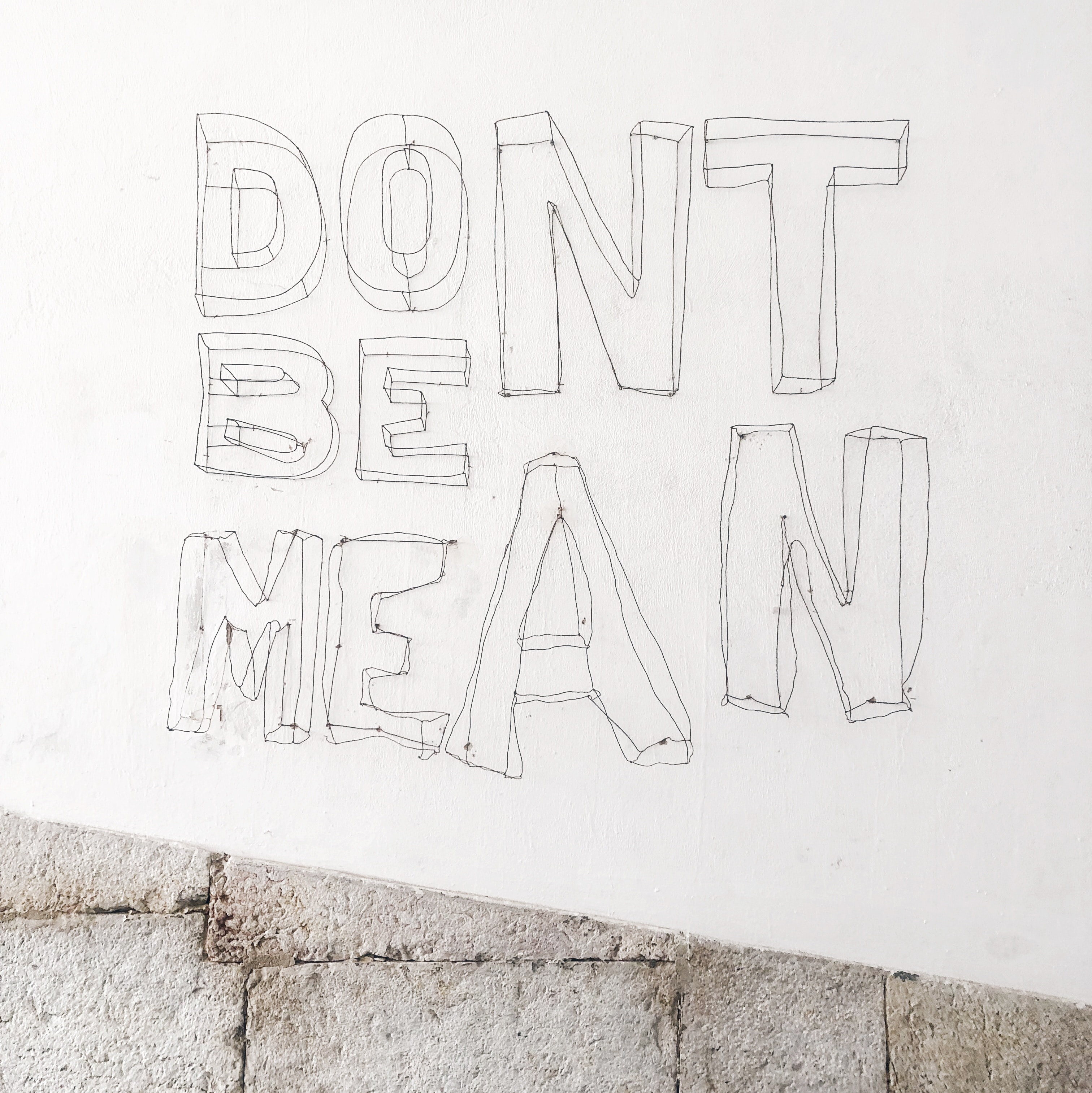 Today's Guest Blog is brought to you by Ann Marie Townshend, City Manager for Lewes, Delaware. Connect with Ann Marie on LinkedIn or Twitter.
---
What I'm watching: I have finally broken down to start watching Breaking Bad. The whole premise of the show bothers me, but everyone keeps telling me  I will love it.
What I'm reading: I am reading The Energy Bus (and just about everything else Jon Gordon writes). We are using this as a team-building exercise at work. 

What I'm listening to: I am listening to The Power of Positive Leadership by Jon Gordon.
---
The Golden Rule, also known as the Ethic of Reciprocity, is an ethic held by most religions of the world. In reflection on professional ethics, management of people, customer service, and just about everything else in life, many things can be boiled down to the Golden Rule. In the Christian religion, the Golden Rule is found in the Gospel of Matthew, Chapter 7, Verse 12 from the Sermon on the Mount, which simply says, "So whatever you wish that men would do to you, do so to them; for this is the law and the prophets."
When I reflect on what I have learned in management and leadership seminars, customer service seminars, and years of professional experience, I realize that much of what I learn and try to live is based on this simple rule. When I encounter tough issues in my job, I remind myself, and often my colleagues, of this simple rule. To highlight how this applies to local government management, I think of a few examples from my career. 
In a former position, I managed a rigorous code enforcement program that caused tension between our staff and property owners over many issues from tall grass to dilapidated buildings, non-compliant rentals to work without permits. There were times I would say to the inspectors, "remember that you are the government. How would you feel if the government came into your property and made similar demands?" The purpose of this was not to halt enforcement, nor to ignore problems, but rather to ensure that how we interacted with property owners over these violations, some quite egregious violations at that, respected their role as owners. The result would be the same. If we needed to demolish the building, we would demolish the building, but my goal was always to ensure that we put ourselves in the shoes of the property owner and tried to look at things through their eyes. The result might be a more empathetic approach. 
As any manager can attest, one of the most difficult roles of management is addressing poor employee performance, especially when this involves discipline or termination. I dread disciplinary action, but as a manager, I know I cannot avoid it. But I also think long and hard about how best to deliver the discipline and how to make sure that the employee understands that I know he or she can do better. I have known supervisors to call out employees in front of others, to routinely yell at or use foul language in addressing employees, or to fly off the handle at the slightest mistake. In my role in addressing mistakes and poor performance, I always step back and ask myself, "if you had performance made a similar error or were not performing to expectations, how would you like your boss to address it with you?" Thinking through this even helps me to realize that in following the Golden Rule, I would not want my boss to ignore the performance gaffe. If I am not meeting standards, I want to know, but I also want the feedback delivered in a constructive manner with the opportunity to respond and with recommendations for how I could improve in the future. When I look back on my career, while I have never been formally disciplined, some of my most significant growth has come from receipt of tough criticism. 
And then there is customer service. Everyone in local government has dealt with that angry resident whose trash was missed and is demanding it be picked up now, or that resident who is furious because the snowstorm ended two hours ago and the plow hasn't reached his street. We all have "that constituent" who is relentless in his or her demands, or could tell you and everyone else how to do your job better. There are countless examples in public service. As you have likely learned in customer service training, sometimes just taking the time to actively listen and let the constituent vent can help diffuse the tension. Other times, you may need to be firm when you explain that the problem is not something you can resolve. In these tough moments, just take a deep breath, and remember to treat this person with the respect that you would expect from a municipal employee if you were the customer. As one of my colleagues says, "if saying it will make you feel better, then don't say it." When the matter is something that is the purview of another agency, try to direct the customer to someone who may be able to resolve the issue. Chances are your experience has made navigating the bureaucracy manageable for you. As an example, we recently had a customer who came in upset after a bicycle accident due to a poorly marked trail. Our employee let the customer know that this trail was not our responsibility, but that she would contact the appropriate agency to let them know of the issue. After brief e-mail exchange with the State agency who managed the trail, markings were improved. 
Recently, in talking to some of my staff about issues of respect, communication and recognition, I raised the Golden Rule. Several employees lamented that there are some people who won't treat others as they want to be treated. We can't control the actions of others, but we can control our reaction. If we can set the example, perhaps others will follow. As leaders, it is our responsibility to set the tone and shape the culture of our organizations. If we start with the Golden Rule, invest time in our employees, make expectations clear, provide timely and constructive feedback, and reward employees for performance and behavior, we may find our organizations evolve into cohesive workplaces where mutual respect drives the interactions among employees and with those we serve.
---
Ann Marie Townshend is the City Manager for Lewes, Delaware. A Baltimore native, Ann Marie moved to Delaware in 1994 to attend graduate school at the University of Delaware. After graduating with a Masters of Public Administration in May 1996, Ann Marie began work for the Delaware Division of Parks and Recreation as an Outdoor Recreation Planner. In 2002, she went to work for the Delaware Office of State Planning Coordination as a circuit rider planner in Sussex County.  In 2006, she became the Director of Planning and Inspections for the City of Dover, where she served until coming to Lewes in 2017. Ann Marie has served as president of the Delaware Chapter of the American Planning Association. As a professional planner, she has been actively involved in issues such as housing, downtown redevelopment, sustainability and climate change, bicycle and pedestrian planning, comprehensive planning, and ordinance development.
Ann Marie is a founding member of Delaware Women Leading Government and is currently serving as president. She is also a founding member and professional mentor for the University of Delaware's ICMA Student Chapter. Ann Marie is an active member of the American Planning Association and the International City/County Management Association. She has been a member of the American Institute of Certified Planners since 2003. She and her husband Michael are blessed with two teenaged sons.