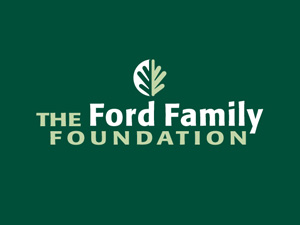 The Ford Institute Leadership Program
The Ford Institute Leadership Program has been recommended to ELGL and we want to pass on this opportunity to our members.  Thee tangible benefits of Ford Family's work are everywhere in Oregon rural communities. Consider this for yourself and pass the word on to others.
Ford Institute Leadership Program
One of the Ford Institute's goals is to achieve community vitality and the primary method they use to achieve that is a series of training classes called the Ford Institute Leadership Program. The program is based on the belief that vital rural communities develop from a broad base of knowledgeable, skilled and motivated leaders, a diversity of effective organizations, and productive collaborations among organizations.
The Ford Institute is offering leadership development classes in early 2014 in several rural communities in Oregon and Siskiyou County, California.  The Ford Institute Leadership Program for rural communities was first offered in 2003. The Institute selects four new communities to enter the program each spring and each fall.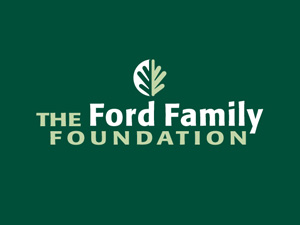 Participants of these classes should live or work in the community for which they are applying.  The class hours held over four Friday–Saturday sessions focusing on developing the community leadership capacity of individuals. The training emphasizes an interactive and facilitative style and draws on the knowledge and skills of those in the room, augmented by the lessons in the curriculum.  A typical class consists of about 25 individuals with leadership experience ranging from emerging to seasoned. Each class selects and designs a project (for example, a local park improvement) that they work on together and complete within one year to focus the course content on a real-world situation. For more information visit: www.tfff.org/Ld.
The following communities have classes that start in January 2014.  The Ford Institute will be accepting applications online through Nov 30:
Astoria/Warrenton
Butte Valley, CA
Canby
Forest Grove
Illinois Valley
Jefferson County
Klamath Falls
Newberg
Pendleton
Sandy to Government Camp (Mt. Hood Area)
South Benton County
South Lane County (Creswell/Cottage Grove)
Wallowa
The applications are due on either November 15th or November 30th, depending on the community.  To apply go to the Ford Institute website.
For more information or to have any questions answered please contact Yvette Rhodes, Program Manager ([email protected])