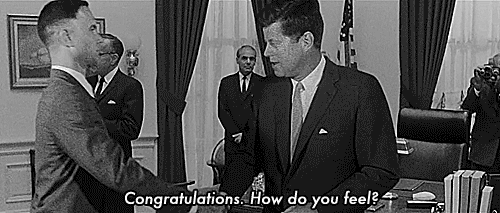 The ELGL and SGR Futures Forum debuts on December 4. Registration is free for ELGL members; $100 for non-members. Leading up to the forum, we'll highlight the attendees. Here's the guest list.
Matt Wojnowski (Twitter) is the City of Altus, OK Assistant City Manager.
(Complete the following sentence) If I had one free hour each day, I would.…spend more time with my kids.
If you could create a local government super hero, who would they be?
A Triumphant Trifecta:
Efficiency "ninja" expert;
Participation "Party" dude; and
Automated "Feedback" bot 
(Complete the sentence) The one sentence that I'd like to hear from my boss is….


"Congratulations, you are now eligible for retirement!"
If you could choose three new benefits that your city currently doesn't offer, what would they be?
Paid Parental Leave
Paid Time Off
Lower health insurance rates for healthy lifestyle (or an incentive).
Name three public organizations other than your own that you admire.
This depends on the definition of "public organization." ELGL, Boys Scouts of America, and Google Maps are a few organizations that I admire. 
(Complete the sentence) My ideal Saturday morning is…make breakfast for my family, while listening to good music, then hiking/biking through nature.
Supplemental Reading