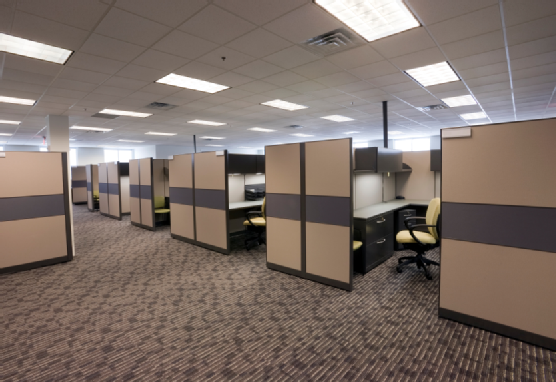 Today's Buzz is by Kim Nakahodo – connect with her on LinkedIn & Twitter!
What I'm Watching: With the kiddos: Boruto: Naruto Next Generations.  Without my kiddos, Orange is the New Black (the final season)
What I'm Reading: Stoned: Jewelry, Obsession, and how Desire Shapes the World by Aja Raden
What I'm Listening To: KCUR; GovLove; Hidden Brain; Critical Role (Longtime fan…. Don't judge me!)
---
I won't get into the topic of the resistance of remote officing in local government in this article, but I will get into the fact that we have a FASCINATION with staying inside of our little boxes. I am not sure where this stems from, but I know many city employees that can go all week without ever leaving City Hall (during the workday.)
Many of our employees can't leave due to the counter coverage element of their position, but many can leave… but don't. For meetings, they have people come to City Hall. Always having people come to 'our house', but never asking to go over to 'their house'.  I get it… efficiency, but at what cost?  If you are meeting with someone who offices within the city you work for, why not ask to meet them at their place so you can get to know their business a bit better?
Is the resistance to get out of City Hall driven by some subconscious bureaucratic tendency? Is it a power thing? Are we lazy? Do we actually think people WANT to come to City Hall?  (The answer to that is NO.)
I am an uber optimist so I don't think it is any of these reasons.  I think that for many of us, we are drowning in soul-crushing paperwork and in an attempt to optimize our schedules, we tend to stay in our little boxes to 'catch up.'
I will be honest… I am guilty of this myself. Sometimes you look at that infinite 'To Do' list and think… if I just bow out of that regional meeting or skip that stakeholder event, I can catch up.  I will go next time – my calendar looks pretty good next month.
But let's be honest – your calendar will fill up again. There are ALWAYS more tasks to be done than time to them. The emails keep piling up… the quarterly report is due again.
The next thing you know, you can't even remember the last time you visited the neighborhoods you serve.  When was the last time you walked through your downtown district? Visited a Chamber event or meeting?  When was the last time you met with a stakeholder over a cup of coffee to touch base?
How can you know the pulse of your community if you never leave City Hall?
Leave that desk!!!
I would encourage you to get out of your little box at least once a week. Put it on your calendar, block off the time. Drive around your neighborhoods. Walk through your parks. Attend a class at your library. Go to the Chamber happy hour event. Ask a business owner out for a cup of coffee to get to know them. Volunteer to read a book to students at a school in your community.
This is HARDER than it sounds. Our work gets in the way, I get it and I am guilty of it.
When I find myself in this rut, I have to remind myself, YOU MUST BE PRESENT TO WIN.  You have to be accessible and present in your community.  You can't feel the vibe of your community from inside a box. Don't rely on social media to let you know what's going on in your city – that is only a keyhole view of your community.
Put yourself out there. Be vulnerable and personable. Remember why you got into this career path – to serve.
The mountain of soul-crushing paperwork will be there when you get back.