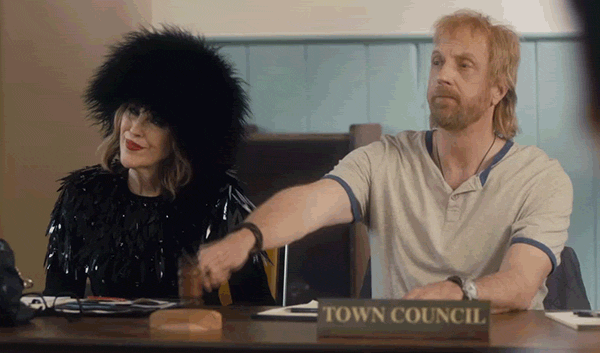 This was an email sent to all #ELGL19 attendees but we're also sharing it on the site in case you overlook the email.
---
#ELGL19 is May 15 – 17, 2019 in Durham, North Carolina!
Attire
#ELGL19 is a business casual event. Every day is packed with sessions and activities, so dress comfortably (jeans/khakis are fine), and wear comfortable shoes. (Be like Tom & Donna. Not like Moira & Roland.)
Maps & Parking
This map includes the locations of all events, activities, hotels, and parking garages for #ELGL19.
Agenda
The agenda and event information is on ELGL19.com; it's a mobile-friendly page, so please uses it on your mobile device as you would an app. Please bookmark this page and use it throughout the conference for locations, session times, information and more.
GovLove Joyride Podcasting Van
Please find time in your #ELGL19 agenda on Thursday and Friday to stop by the GovLove Joyride Podcasting Van, powered by Public Input. We'll have the van set up to record your local government stories. Even if you don't feel like recording a podcast segment, stop by to say hi and pick up a new GovLove pop socket for your phone.
ELGL's sponsorship philosophy is different than most organizations: we don't have a vendor hall. Why? We want our sponsors to have authentic opportunities to participate in all aspects of #ELGL19 and we don't want to stick them behind a table. What does this mean for you? Please make sure you fully engage with fellow attendees who are from our sponsor organizations. Thanks to their financial support, our ticket prices stay super low and ELGL continues to be a viable local gov network!
Swag
In addition to pop sockets from ELGL, we have charging cable lanyards (ELGL), notebooks (UrbanLeap), pen-gendas (Novak Consulting Group), toiletry bags (Novak Consulting Group), mints (ViewPoint Cloud) and desk cutlery sets (CPS HR Consulting) for you to take home with you. A reminder that we crowdsourced your preferred swag items and our awesome sponsors delivered. Thanks for sharing your ideas and input earlier this year!
Social Media & Info Sharing
The official conference hashtag is #ELGL19. We'll also use #InnovationSummit on Wednesday. We have Snapchat filters in place for each conference location. Don't forget to tag @ELGL50 and your fellow attendees as you're sharing what you're learning. The event is laptop friendly, and we encourage you to be on your phone, taking notes and sharing what you're learning.
Text Messaging
Please check your ELGL member profile and make sure your text message number is included in your profile. We will use texting to notify attendees of event changes and updates (nothing crazy, don't worry) as needed.
Food & Social Hour
If you're attending the Wednesday Innovation Summit, a lunch is included in your ticket price.
Thursday lunch is hosted by Cartegraph and Bang the Table, and Thursday and Friday breakfasts and snacks are hosted by GFOA and CPS HR Consulting. Menus include a variety of local specialities. If you specified it at registration, vegetarian/vegan/special meal tickets will be available in your name tag.
If purchased, your Durham Bulls game ticket does not include any food or drinks but there are plenty of options in the stadium.
The Thursday social hour is hosted by Public Input and includes Hi-Wire Brewing beverages and tacos from Tacos Las Gringas.
Photography
Angelica Wedell from event sponsor NRC will be on site to take headshots and event photography. If you need an updated LinkedIn profile pic, find her and you won't be sorry: her photos make any local gov bureaucrat look like a Met Gala attendee.