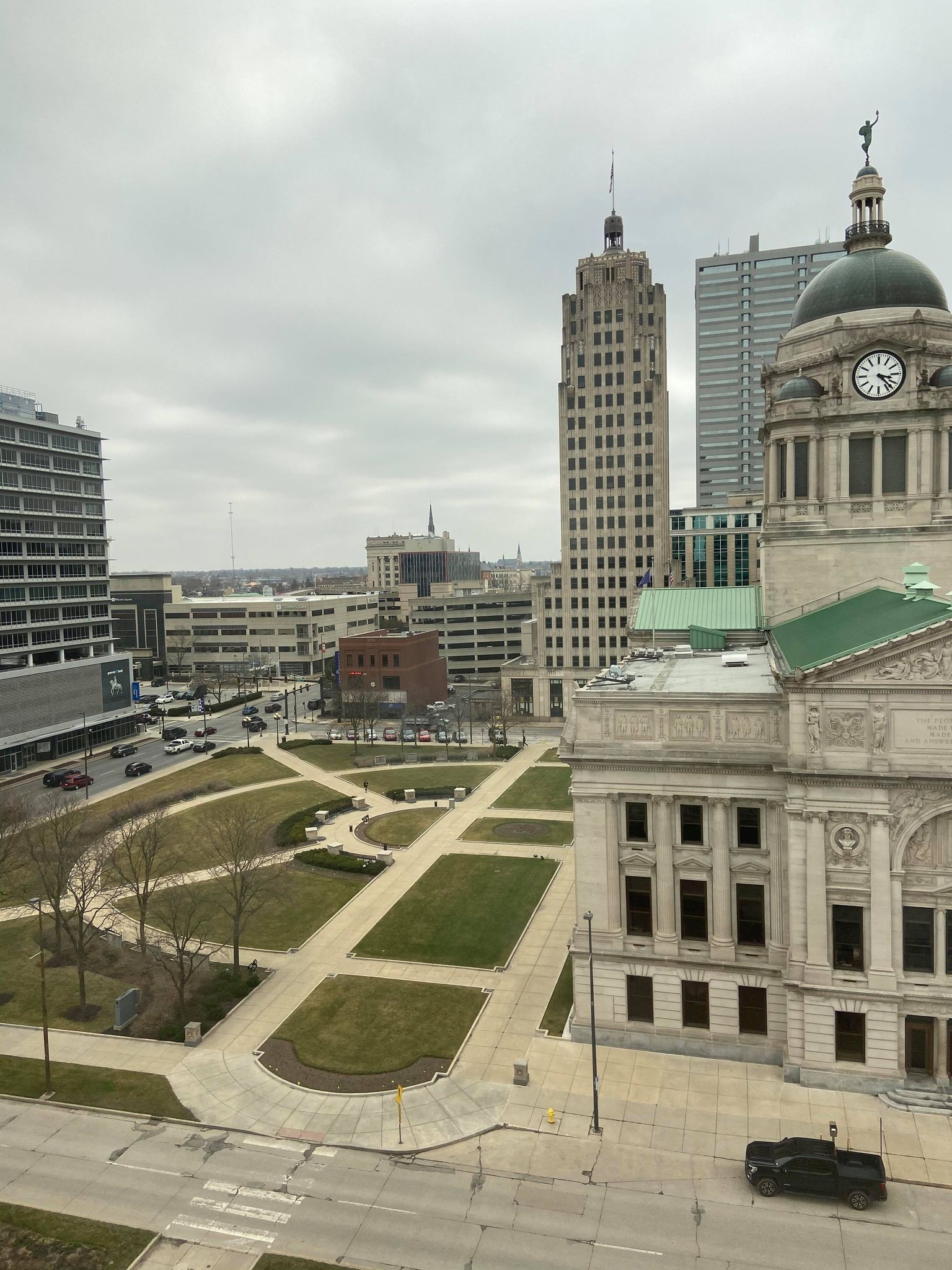 Neil Miller, Communication and Outreach Coordinator for the Allen County Department of Environmental Management wrote this article as part of the Sustainability & Environment Series. Connect with ACC on Facebook or Instagram.
You can sign-up to write for this series, too! See all articles from this series and more on environment & sustainability.
---
As a local government agency that works to protect the environment, we at the Allen County Department of Environmental Management have a big job to do. Not only are we aiming to save the planet every day, but we also strive to set an example of just how environmentally-friendly a government department can be. We call this "Greening the Government" and our aim is to integrate that idea into everything we do. From our department purchases (hello, post- consumer recycled materials!) to how we have used the office space that we have, everything that we do is centered on sustainability. So how can you be cool like us? Well, I'm here to tell you.
Let's be honest here: recycling feels good. That (insert beverage of choice here) that you just drank – you enjoyed it. Why should the enjoyment stop there? When we recycle, we put a little bit of good back into the world. Sure, we should aim to make an even bigger impact by reducing the resources we use and reusing that which we have, but recycling is a great place to start our waste-reduction journeys. So how can we take recycling even further? We close the loop!
If your department has purchasing power, we stand behind the belief that the single-most powerful thing that you can do as a government office is to buy items made from recycled materials. This tells companies that yes, recycling IS worth it – frankly, it puts our money where our mouth is. From calendars to pens, promotional materials, or even trash bags, recycled options ARE out there! When we seek them out, we support recycling. When we support recycling, we support the planet!
Buying items is one thing, but getting rid of them is another. As a solid-waste-management-district-turned-county-department, landfill diversion is our specialty, and we pride ourselves on being a hub for reuse in our county. We've decked our office out in all sorts of bins for all sorts of things. Here's how we break it all down (with pictures!):
By placing a "reuse" bin next to the printer, we collect and reinsert sheets that only have one printed side. By ensuring that both sides of each sheet are printed on, we have dramatically reduced our paper usage! Once both sides are used, the paper is recycled or composted.
Our office hosts a "free stuff to give or take" corner where we place items that could still be utilized by other departments or staff members. We periodically post the items on staff messaging boards and people come running!
Our lunch/ food scraps are collected and turned into compost in our office worm bin. By eliminating food waste from our trash cans, we are able to go much longer between emptying our garbage bins. Plus, who doesn't want to care for some worms when they get stressed at work?
We "twin the bin" whenever possible, pairing a trash can with a recycle bin. This is a great strategy to use at home or in the office because it makes recycling just as easy as throwing an item away – no more excuses!
Finally, we collect electronics, used batteries, scrap metal, plastic bags, shipping materials, and utilize various Terracycle programs (like writing utensil recycling) to ensure that our landfilled-waste is minimized. By keeping our space organized like this, we are able to keep track of exactly how much waste we are producing and thus, how we can improve our habits. Our office admittedly takes it to the extreme, but if your workplace produces waste, there is always room for improvement. If you want to know more about any of the information above, contact us at [email protected]!