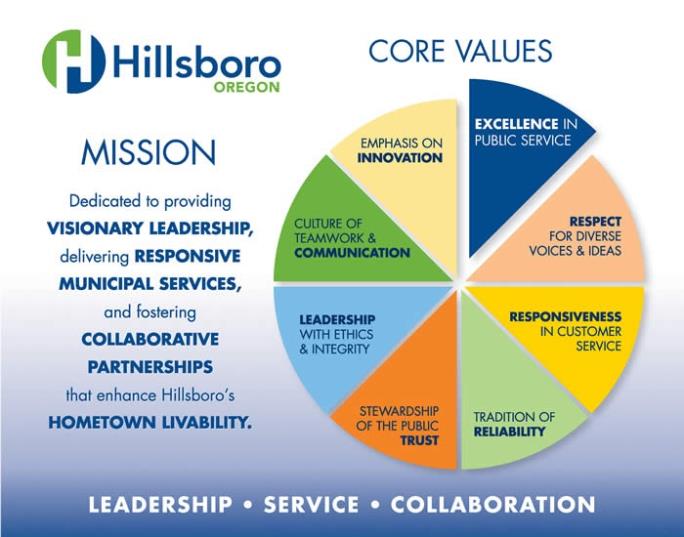 We introduced you to the City of Hillsboro, OR internship program in 2014 – The Next, Next Generation: City of Hillsboro Internship Program, and now, the Hillsboro Tribune is highlighting the progress of the program.
Hillsboro Tribune: City of Hillsboro hopes homegrown government attracts teens to service
Hillsboro's summer internship program looks to relieve aging public sector workforce by introducing teens to life in city government.
Whether it's babysitting or working in fast food, your typical high school student's resume isn't overly flashy upon graduation.
But two dozen Hillsboro-area students are getting a crash course in public service this summer.
For the past three years, city officials have offered paid summer internships to students, pairing teenagers from Portland Community College and the city's Youth Advisory Council with mentors from various city departments.
For 10 to 12 weeks each summer, city officials introduce the teens to life in the public sector.
More than 20 interns are working at City Hall this month, filing building documents for the Planning Department, studying water chemistry with the Water Department and performing community service and outreach.
The hope, city spokesman Patrick Preston said, is that after the students graduate college, they will return to Hillsboro looking for jobs.
"Having homegrown talent take on jobs with the city is the key," Preston said. "So we ask, 'What's the next step after you get your education?'"
Hillsboro's work to get young people excited about local government is unusual. For years, cities and counties have struggled with how to attract young people into the profession.
About 60 percent of public sector workers are over 40 years of age, according to Stuart Greenfield, an economist who studies the public sector.
At the federal level, those numbers are even worse.
In 1975, more than 20 percent of the federal workforce was under the age of 30. That number had dropped to only 7 percent in 2013, according to the Wall Street Journal.
"Not a lot of kids grow up thinking they want to be a city planner," said Kent Wyatt, co-founder of Engaging Local Government Leaders, a national nonprofit based in Washington County that works to promote interconnectivity among the public sector. "We, as local governments, haven't been working to attract high school or undergrad students … even big professional associations aren't addressing that need."
Continue reading: City of Hillsboro hopes homegrown government attracts teens to service
Supplemental Reading
Between 2 Interns with Hillsboro City Manager Michael Brown
The Rest of the Story on the Hillsboro Police Recruitment Video
Knopes of the Week: City of Hillsboro and Hillsboro Hops