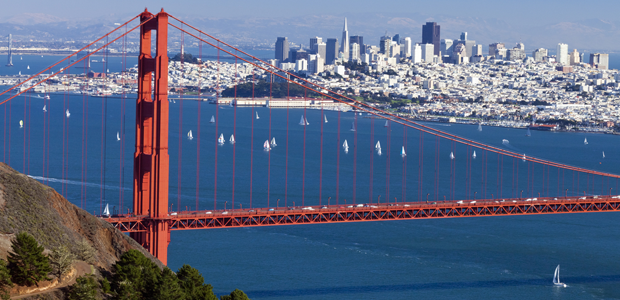 Mariel Reed (LinkedIn and Twitter) shares observations about innovation in local government. Mariel worked as the Senior Innovation Strategist, Mayor's Office of Civic Innovation, City of San Francisco. 
---
Part 1: The evolution of our innovation strategy
Under the leadership of the late Mayor Edwin M. Lee, in 2012 San Francisco was one of the first cities to establish a dedicated innovation team: the Mayor's Office of Civic Innovation (MOCI). At its creation, the team was just two people: Jay Nath, the city's Chief Innovation Officer, and his deputy Shannon Spanhake. Inspired by the newly created Presidential Innovation Fellowship, which recruits private sector talent to the federal government for 12-month tours of duty, MOCI created a fellowship program to expand its talent bench.
---
---
I joined MOCI as a fellow in September, 2016 to learn more about the problems in my own city and contribute to solving them. By then, I'd experienced San Francisco as a resident for nearly three years. As an early employee at Coursera, a education technology startup, I used technology to expand access to education around the world. But I was frustrated and ashamed to see the same problems I was working on internationally in my own neighborhood. How, I wondered, could San Francisco, the innovation capital of the world, be so troubled? How could we better use the city's innovation and technology resources to serve its residents?
These aren't just questions for San Francisco. Local governments can have incredible impact on the lives of their residents; but they face daunting barriers to addressing civic issues. Like San Francisco, cities around the world – from Tel Aviv and Toronto to Mobile, Alabama – have created innovation teams to help cities tackle big problems and deliver results for residents. Still, these teams take different approaches to addressing civic challenges and thinking about what it means to innovate in local government.

Our approach in San Francisco underwent a major strategic shift in 2016. Our team had been part of launching Living Innovation Zones, crafting the city's Digital Services Strategy, and had initiated creative programs to connect startups and pro bono talent with city agencies. But our work lacked focus. It was difficult to communicate to other departments about our work and role. It was also hard to make decisions as a team about our process and if or how we'd take on new projects. Should we be a lab – a place to spin up and test new ideas? Should we follow the Bloomberg Innovation Team Playbook and take on just one or two very large, complex problems each year? We needed a strategy.
With the help of Harvard Business School Community Partners, we formalized a vision and mission statement to guide our work. Our vision is to make government more collaborative, inventive, and responsive for San Franciscans. We do this by supporting city departments on key mayoral priorities. This means we take direction from the Mayor – but our "clients" are our city colleagues.
We had the big picture. But we were still missing the "how." How would we support city departments? Should we provide services directly, focusing on one or two departments or problems? Should we work through partnerships? What would be our strategy for delivery?
Reflecting on what we'd accomplished, we decided to deliver innovation by doubling-down on our partnership programs: Startup in Residence (STIR) and Civic Bridge.
Read on to learn more about our experience using partnership programs to deliver innovation in San Francisco.
---
Supplemental Reading
Mayor Lee Announces City's Fourth Living Innovation Zone
What's New in Civic Tech: Government Portals on Facebook, Spreading City-Startup Partnerships