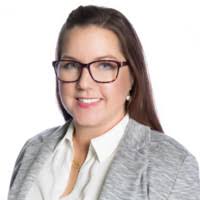 In this series, guest columnists choose to reflect on one of three prompts provided by ELGL Co-Founder Kent Wyatt. This week, Jennifer Teal, Lecturer at The Ohio State University and Senior Consultant at Raftelis, shares her approach to teaching and what she's learned from students.
Sign up to be the next guest columnist for the 'I Have to Ask' column.
---
I started teaching the Introduction to Local Government course for the John Glenn College of Public Affairs at Ohio State last year. For me, teaching this course is truly a bucket-list type achievement. I had always day dreamed about going back to school for a PhD and becoming a professor, but as my career and family took different twists and turns (and as I learned more about what academic life is really like) the idea lost its appeal. Getting to teach as a lecturer (i.e. an adjunct) is the best of both worlds. I get to work with some truly extraordinary students who benefit from my real-world, practitioner experience, AND I don't have to spend a quarter of my life clawing my way up the academia food chain. 
I definitely feel like the universe is coming full-circle a bit when it comes to this class. When I was working on my MPA at George Mason back in the day, they didn't have a local government concentration. They didn't even have a single class on local government. I had to create my own concentration working with an advisor and developing some independent research opportunities in order to get the academic experience that I was looking for. Right now, my course is the only local government class in the MPA program at OSU. I'm working to shape it into the course that student-Jen wished she'd had back in the day. And I'm also working with the leadership of the College to help build a local government concentration into the program. 
I approach teaching this class the same way that I approach developing training sessions or workshops for working professionals. I start by asking myself – what is it that I hope these participants/students will get out of this experience. Another way I frame this is to ask myself the question, what one or two things do I want these folks to remember five to ten years from now? 
In the case of my OSU students, what I want them to remember these two things:
1) Local government is the level of government where a person who wants to do good in the world has the most ready opportunities to directly impact quality of life for the people and
2) there are SO MANY possible job paths and career opportunities in local government-there isn't just one way to serve. 
I accomplish this through a mix of readings, group projects, and a diverse mix of high impact speakers who work in a variety of local government disciplines. (Shameless plug: this fall my class is going to be fully online — so I welcome volunteers from all types of local government organizations to chat with my students. Please message me if you're interested!) 
My students are amazing. Last semester when everyone went around the room and introduced themselves, I was blown away by how accomplished they already were as upperclassmen undergrads and MPA students. Most had interned on Capitol Hill, in the Ohio Statehouse or for a state agency. There were entrepreneurs, podcasters, and social justice warriors. While most of my students were between the ages of 20-24, they were already accomplished professionals. And to a one they were motivated to do good in the world. I was inspired and humbled by them daily. 
But as accomplished and intelligent as they all were, they collectively knew so little about how local governments operate and about the opportunities within local government that are waiting for them upon graduation. That worries me — and it galvanizes my resolve. The only way we can bring these amazing future public service superheroes into local government is if they know it's an option and are inspired to pursue it. Hopefully I can help them along, one classroom-full at a time. 
---
Supplemental Reading
Feelin' the Love for Local Government