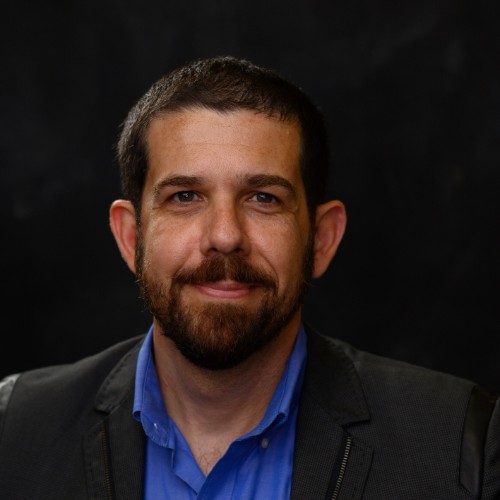 In this series, guest columnists reflect on one of three prompts provided by ELGL Co-Founder Kent Wyatt. This week, Weston Davis, EMS Director for the City of El Campo, Texas, spotlights the three books that had the biggest impact on his life. 
Sign up to be the next guest columnist for the 'I Have to Ask' column.
---
It was a bit difficult to narrow down the three books that have had the most significant impact on me.  People should read a mix of fiction, non-fiction, and reference books to continue their knowledge, development, and self-care.  Reading is not something that I usually go to as my first hobby, as I grew up with television and high-speed internet.  In today's world of cheap and plentiful books, it is not hard to find something worth reading.  I narrowed down my selection of books based on lessons that I live by and feel would be important for others.
Extreme Ownership
by Jocko Willink and Leif Babin
The book is written by two former Navy SEALs that went to Iraq and engaged in combat, primarily in the Battle of Ramadi.  Willink and Babin present leadership lessons they learned during their time in the Navy.  Sometimes military books have a way of turning off those not interested in war or stories of war.  However, the authors can tell a war story, then follow it up with a civilian setting example, and then the presented leadership principle.   
Leaders at all levels in any organization can benefit from reading this book.  For the person looking to lead a small team, there are lessons about covering your team, planning, and letting your ego go.  There is the critical lesson of mid-level managers on "leading up the chain of command."  It is often said that people leave organizations due to bad bosses more than any other reason.  Leading up the chain of command is priceless advice and tactics for anyone that has a boss.   
The main, and albeit toughest lesson, is for everyone to take ownership of everything within their control.  The chief executive must take ownership of any issues that occur at any level in the organization.  A leader must realize they have the ways and means of addressing any problem with the organization. A straightforward lesson makes this book a must-read for any leader.
Report from Engine Co. 82
by Dennis Smith
In 1973, Dennis Smith, a now-retired FDNY firefighter, wrote this book about his time working in the Bronx during the 1960s.  A friend gave me this book in high school (A 1973 reprint that I still have).  Smith tells of his time working for the fire department, primarily on engine 82, one of the nation's busiest engines.
One would think the book will be about significant fires, children being rescued, and lives lost on the surface.  The book does have all that and more.  However, on a deeper level, the book gives insight into the daily lives of firefighters in one of the nation's roughest cities.  All around the world, firefighters are called when people have a problem that seemingly no one else can solve.  The fire department is seen as being heroes and, at the same time, a symbol of government, law, and order. 
 Smith's time as a firefighter is an accurate portrayal of the harsh realities of those people living in lower socioeconomic situations.  Firefighters on Engine 82 faced attacks, racism and saw the hard life of poor people living in slums.  The stories of Puerto Rican immigrants and poor Blacks show how government can fail its people.  This exciting book serves as a cautionary tale for public servants of how to interact and serve the public in meaningful ways.
Walden
by Henry David Thoreau
In today's world, people have become too attached to the wants of life and have lost focus on life's necessities.  Thoreau gives a time-tested account of someone who leaves their life of relative ease to live off the land in solitude.  The author spends two years living by Walden Pond in Massachusetts.  The book is a journal of the time spent living and thriving in the woods.
 Thoreau undertakes this experiment to learn what is essential and necessary in life.  In his time, just like modern times, people regularly feel they need more stuff than they need.  Humans require very few tangible items to survive, yet so many things are considered "necessary."  Taking a trip to live in nature and make one's way is a lesson that everyone can learn from. 
Throughout the book, Thoreau learns that living a simpler yet more strenuous life is good for mental and physical health.  This journey is about someone taking full responsibility for all of their needs in life.  Thoreau has ups and downs while finding food, building his home, and entertaining the occasional visitor.  The lessons learned along with way are critical to his survival and thriving as a human. 
This read is timelier in 2020 than ever before.  People are in various states of unrest due to external forces that are causing mental health issues.  This book would indicate that a simple, albeit problematic, solution for most ills is to live simpler and have fewer wants.  Anyone looking for help to "check out" or gain perspective of life could follow Thoreau's example and take a break.
As people's lives become busier and more stressful, reading is critical to keeping sane in troubling times.  Anyone can learn something from reading a book occasionally.  Perhaps others will find meaningful books that can be passed on to those who are yearning for knowledge.