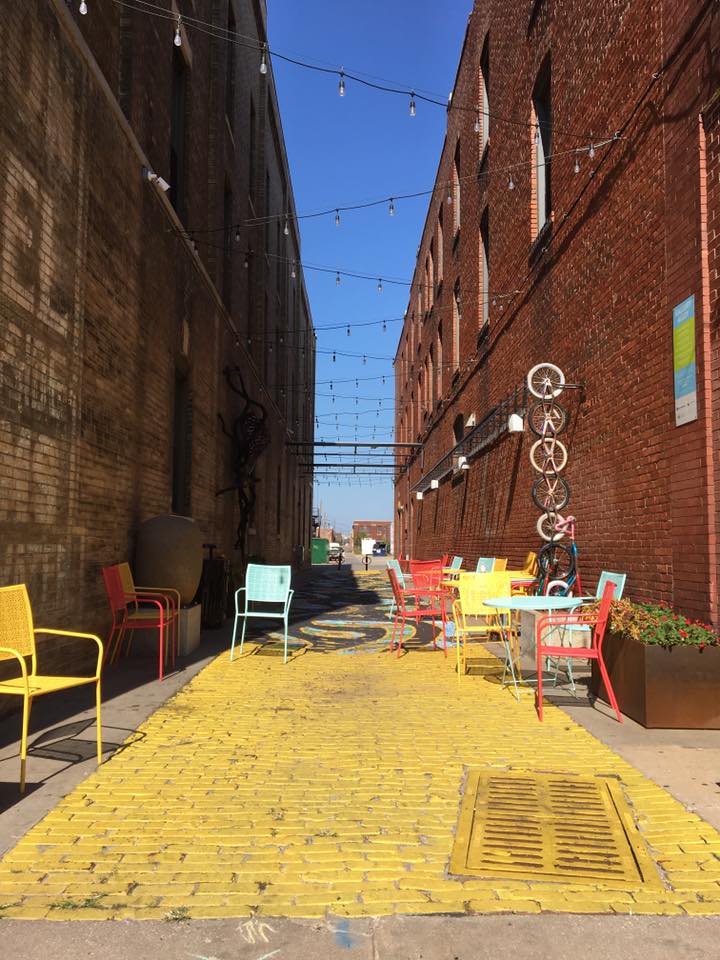 Last weekend, I had a rocking time at a wedding in Wichita, Kansas, and I when I wasn't cupid shuffling the night away, I explored the Air Capital of the World for the first time. My impression? Wichita has got it going on. And like one wise town manager, Doug Barrick once said, "Vacations are glorified research trips anyway right?" Yup! So, through the eyes of a visitor, a local government nerd, and lover of cities, I give you 5 reasons why I heart Wichita and I think you might just heart Wichita too.
---
1) Unexpected beauty.


As you make your way around the City, you are likely to come upon several murals. They are on the side of restaurants, car dealerships, and vacant buildings. You might discover them on a main thoroughfare or under a bridge.
And the murals tell stories. They tell stories about what the community values, important history, and send messages of encouragement. Wichita's mural game is on point.
---
2) Cool adaptive reuse of old historic buildings.


Unlike many cities that tear down old buildings to make way for the new, deliberate investment has gone into a part of the City called Old Town. There, beautiful brick warehouses dating back to the mid 1800s have been converted into restaurants, bars, art galleries, apartments, non-profit spaces, and yes… wedding venues.
---
3) Civic pride vibe.


You don't have to go very far to see someone sporting a Wichita flag t-shirt, proudly displaying a Wichita flag tattoo or wearing a Wichita flag button.  Just check out the City of Wichita's homepage.  They are bolstering this effort by encouraging Wichita flag license plates. The royalty fee of each license plate sold goes towards improving the City's park system through the Wichita Parks Foundation, a non-profit organization. Pride + Parks = Winning Combo.
---
4) Free and beautiful seating.


Have you ever walked and walked just looking for a place to sit in the concrete jungle of some downtown, and the only option is to go buy something somewhere so you can take a seat? Not so fun. In this special little space called Gallery Alley (featured above), there is vibrant seating, including funky benches and movable cafe tables which encourage people to sit, and who knows maybe even interact with a stranger.  A reliable source (a fellow wedding guest) relayed that the alley used to be dangerous, with cars racing through at high speeds, but instead of looking at traditional traffic calming measures, the City partnered to turn it into one of the most surprising and beautiful pedestrian-only public places in Wichita. It just took a little paint, and some love.
---
5) Playful spaces.


Whoah, giant spider! Awesome. Really, need I say more?
---
So why heart Wichita?
What was really clear to me is that the City is working to harness the potential of city spaces, like drab alleys, blank walls, sidewalks and underpasses and unleash the creative people who live there to support places that feels authentic, fun, gritty, and memorable. Jane Jacobs, activist author said, "Cities have the capability of providing something for everybody, only because, and only when, they are created by everybody."  Wichita feels like a place that embraces that spirit.
Now it's your turn. What role is your government playing in fostering civic pride, in using public assets to create a sense of community, or in supporting collaborative creation of public spaces? Share your pictures and stories with ELGL.