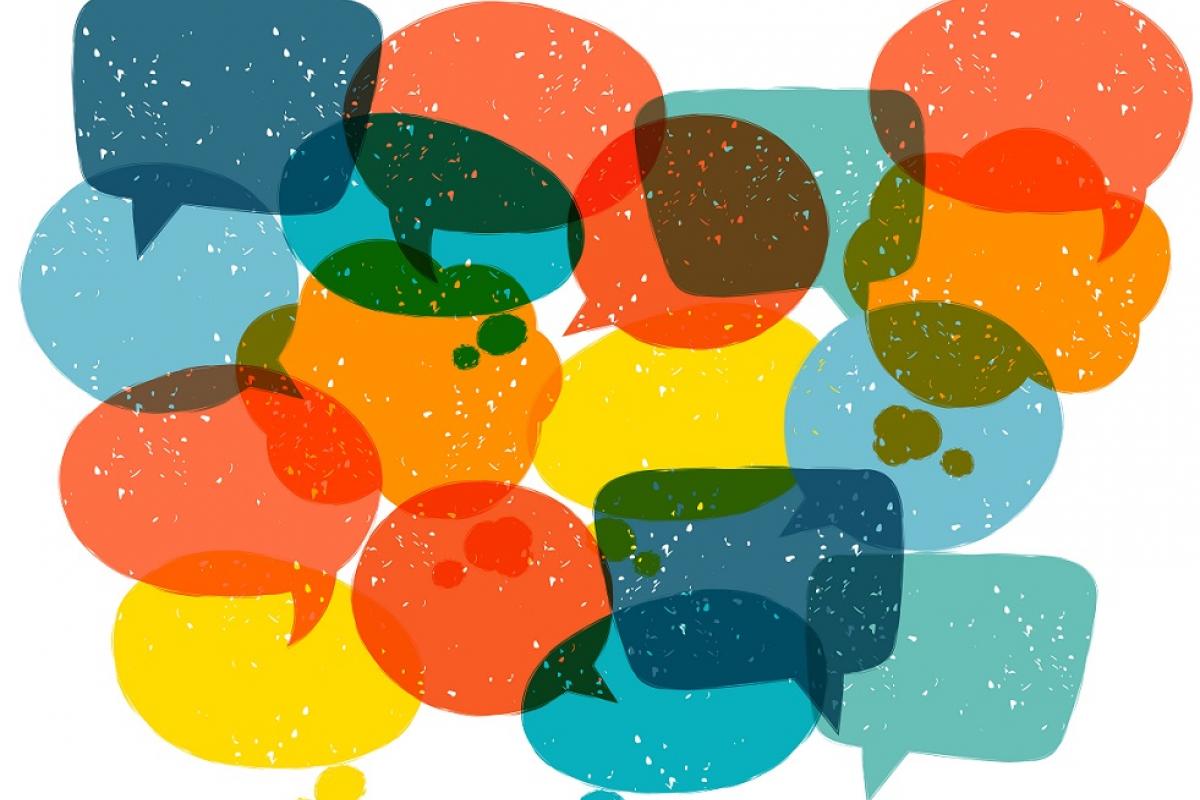 What I am watching: Old seasons of the Deadliest Catch
What I am listening to: Whatever is on the radio!
What I am reading: In between books at the moment.
---
First off, a HUGE THANK YOU to Ashley Wooten, Logan Masenthin and Bridget Kozlowski for writing articles about their respective experiences.  It is on all of us to do our research and be better allies for our co-workers. If you haven't read their articles, stop reading this and read their articles.
One of my favorite things about ELGL is our willingness to talk about diversity!  Ashley, Logan and Bridget (and previous authors) wrote great pieces that are sparking conversations throughout local government.  I have had a lot of conversations around diversity and cultural competency over the years and I have learned (and continue to learn) how to help make these conversations easier and more successful. I am not an expert, but I wanted to share some things I have found helpful to keep in mind.
I like to acknowledge that the conversation can uncomfortable, but it is important to reflect or discuss why you feel uncomfortable. Sometimes acknowledging people might be uncomfortable helps ease their anxiety and speak more openly.

Cultural competency is a journey not a destination.  We all start in different places and you can't just suddenly be in another place after one conversation. Like all great journeys it takes a little time, faith and courage.

Don't be afraid to say something if you experience or see something that does not meet company policies, or disrespects personal boundaries.  There is a lot of great information out there on how to be a good ally and bystander intervention take advantage of it.

You don't win hearts and minds, when people shut down. Especially in one-on-one conversations or when people are reflecting on their behavior, try to gauge when people are emotionally shutting down. Once they shut down, it is really hard to get them to open up again without giving it some time.

Different people have different learning styles, so give people options on how they want to engage and learn. In my previous job, our division required all employees complete a basic training and at least two trainings related to diversity or cultural competency every six months. Some staff preferred to attend book clubs,  lectures or more interactive programs. 

The word diversity means more than race, it is also about gender, sexual orientation, ethnicity, nationality, religion, physical ability, age and other emerging areas. While one or two of these identities might grab your attention, don't forget to grow yourself on all fronts.

Don't spotlight employees.  (If you don't know what spotlighting is, it is when you ask someone to speak on a topic because of their identity and as a representative of all people with that identity.)  Their other duties as assigned doesn't include ensuring your cultural competence. 
These are some things I have found helpful to keep in mind for myself, and when I engage in conversations around diversity and cultural competency.  Please share your thoughts and tips for what you have found successful!  
Susan Barkman is a Neighborhood Liaison for the City of Aurora.