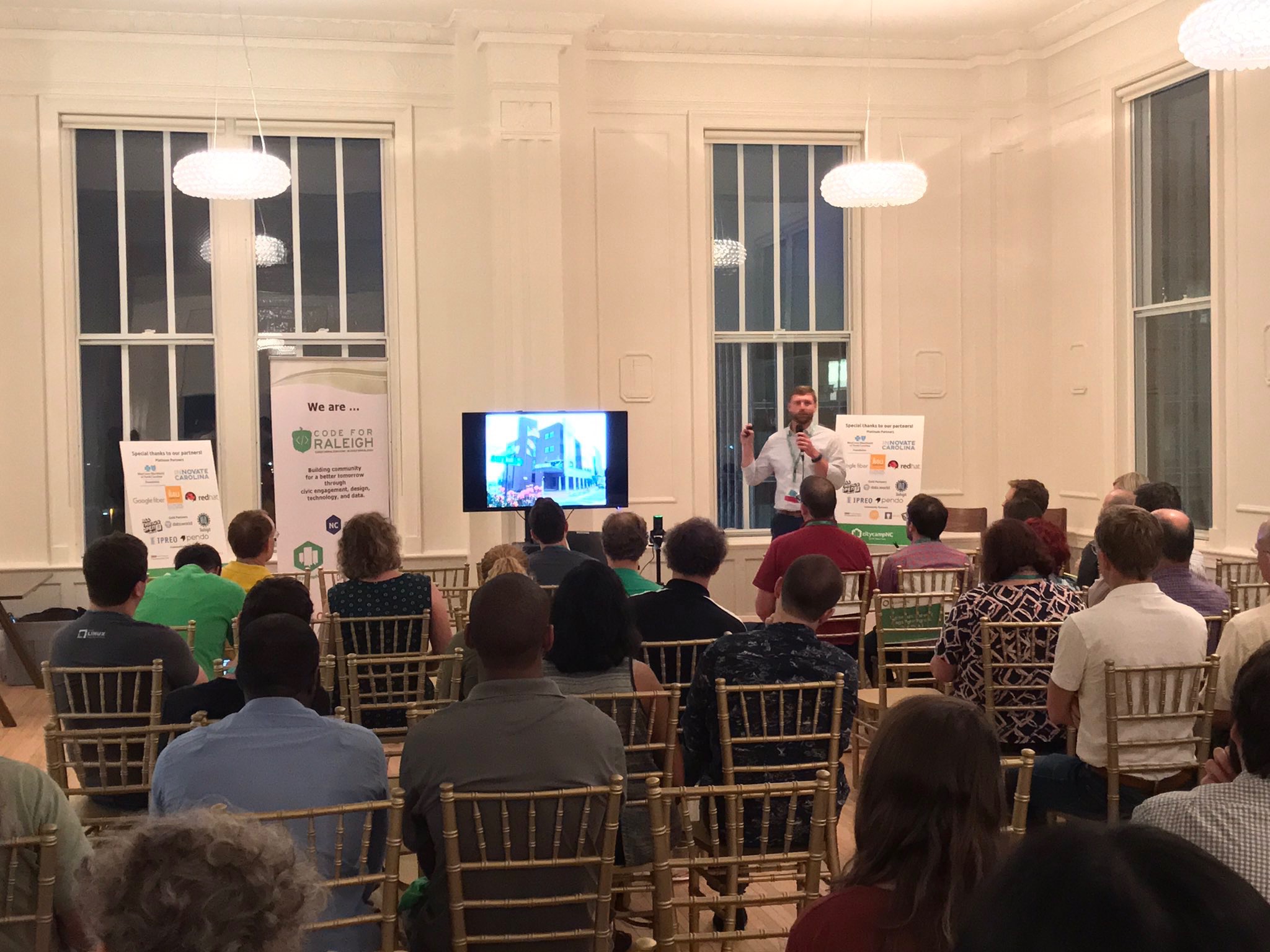 This is Kittelson's Corner my weekly musings on things I think are interesting or important, especially in local government nerd-dom. This week I presented at City Camp NC, finalized the announcement for the first Innovate Durham cohort and listened to Hiss Golden Messenger's new album. I'm also in DC right now, I got tickets to the National Museum of African American History and Culture like 6 months ago (because they are the toughest ticket in town) so despite having just traveled for the ELGL Pop-Up I'm on the road again to check it out.
Alright, let's go…
---
What I Read
Shouts to my dad for sending this article to me. As everyone at ELGL should know by now, I crave fatberg related content. This piece takes the enormous London fatberg and imagines a world were it expands and grows beyond your wildest expectations. Very fun read.
---
Boston University's CTE Breakthrough Could Forever Change Football
It's hard not to think we're at a turning point for football when articles like this come out. The link between football and concussions should have been obvious from the beginning, but the long term effects of those hits on the brain were probably less so. The more I learn about CTE, the less I feel good about watching football and the more I understand the parents who keep their kids from playing football. Check this article out, the change in the sport won't happen from the top down it will happen in our local sports leagues that can't get enough kids to sign up.

---
The Only Side of the NFL Protest Debate
Can you tell it's fall and I'm thinking and reading about football more? (Side note the Seahawks suck right now, as they have for every September since 2014 but Kent and I are still withholding judgment.) The other big news out of the NFL is the protest of racial injustice during the national anthem. I thought this was a very clearheaded look at the debate, why it's important and how we can't conflate it as an "anthem protest" or that signs of "unity" really reflect what the protest was about.
---
What I Listened To
Hiss Golden Messenger – Hallelujah Anyhow
I love this band. When I first moved to North Carolina I wandered into a record store and asked about local artists, the guy at the counter pointed me toward this band from Durham, NC with a weird name and a unique folk-rock-blues sound. I've seen Hiss in concert like 3 times now and own all of his albums. This latest one is catchy and more melodic than some of his other albums and still sounds best when played in a car while driving across North Carolina.
.

.
GovLove – Responding to Hurricane Irma with Dan Biles
You might have missed it in all the hubbub for #ELGLPopUps but we released a GovLove episode last Friday and it was a good one. Dan Biles, the County Manager of Pasco County, FL, talked about preparing, weathering and responding to Hurricane Irma. It's a good listen and his perspective on the storm and local government is inspiring.
.

.
---
City Camp NC
I gave a really fun presentation this week to a group of civic tech and local government aficionados. City Camp NC aims to bring citizens, government and businesses together. I presented a "Lightning Talk" on Thursday night about Innovate Durham, the startup partnership program I've been working on at the City of Durham. Here are the slides: 
City Camp NC 09.28.17 – Innovate Durham

We're releasing an official press release on Monday to announce the cohort of startups and their projects, but you dear reader can get a sneak peek. I'm really excited about this project and can't wait to see how the pilot period goes.
---
Tweet of the Week
Shout out to Sarah Hazel for capturing the kickoff of #ELGLPopUps in Charlotte. Ellis Johnson led us in a rendition of "baby shark" to get the blood flowing and the learning going:

Reliving memories from the BEST pop up conference everrrrrr #ELGLPopUp @islandellis @benkittelson56 ????? pic.twitter.com/KFGe7NW216

— Sarah (@hazelsarahmarie) September 24, 2017
---