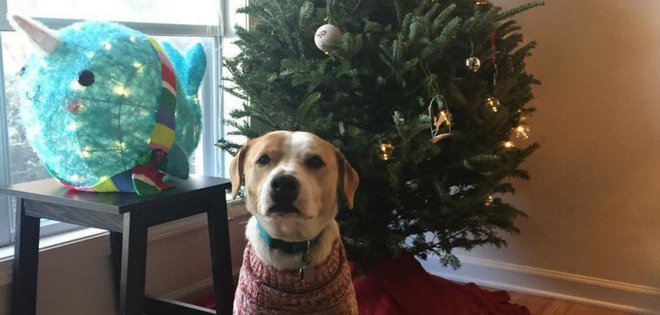 Kittelson's Corner is here for your reading pleasure. It's officially the holiday season! Read my takes on the week that was and whatever local government thing I'm nerding out about.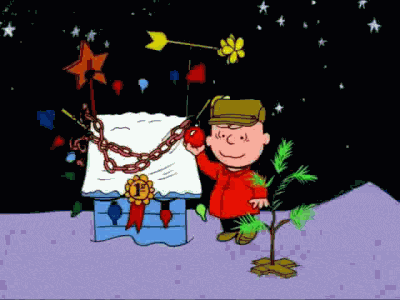 ---
City Life & Christmas Dog
Y'all, it's officially the holiday season in our house. I waited on releasing a Kittelson's Corner because I wanted/needed to share a picture of my dog with our tree. Yesterday my wife and I got our first Christmas tree of our own and put it up in our house. It goes great with the Christmas narwhal and the Christmas dog. (Of course we got Franklin a turtleneck sweater, he actually likes it despite the pouting face he's making in this picture.) I'm a big fan of going to a Christmas Tree farm, but I don't cut down my own tree – gotta save my hands for blogging and Excel spreadsheets.


Last week was also the premier of my latest TV appearance. I've talked a lot about Innovate Durham on Kittelson's Corner but this video is probably the best explanation of the program. Mahdi Inaya, CEO of Dropark, one of the startups in the program was able to join me. He gave great perspective on the program and got to talk up his app. The best part of appearing on City Life was that we got to take those mugs home with us.
---
What I Read

"Despite being housed in the budget department, working on the I-Team isn't a typical government job." Want to know what a Bloomberg i-Team does? Here's a great article on the work the team is doing in Durham. They are working hard to improve the economic opportunities for Durham residents who have been involved in the criminal justice system. The project started with a lot (A. LOT.) of research and interviews. They've been compiling their findings for the last few weeks and the next phase will include testing potential solutions. It's been fun to see all the work and creativity coming out of the group and I can't wait to see what comes next.

Naming anything is hard so I do not envy the people of the newly christened Renaissance, Georgia. The city of about 90,000 chose to change its name after lots of debate and petition. There's apparently some concern that the city now might get confused for the location of the annual Renaissance Festival, but it could be worse.
---
What I Listened To
This American Life: Harold
This was a really good listen. It takes a look back at the election and impact of Harold Washington, the first African-American Mayor of Chicago, IL. He was a reformer that defeated the Democratic Party Machine and ran on the platform of being "fairer than fair." He faced a white backlash that was both shocking and fore shadowed the response to President Obama in a lot of ways. It's good local government nerd listen.

---
It's the Holiday Season
Getting a tree on Sunday really put me in the holiday spirit. I was compelled to listen to some holiday music and naturally I created a Spotify playlist. I call it "Kit's Christmas Soundtrack" because it's full of the albums my dad listesn to at this time every year.


---
Tweet of the Week
Thanks to John Allore for capturing my debut ride on the new dockless bike share system in Durham. As you can tell I'm taking this very seriously.
@benkittelson56 tried Durham's new dockless bike share! @ELGL50 pic.twitter.com/F3JT3EDm26

— John Allore (@justusguy) November 27, 2017