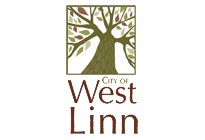 Fall Comes to a Close
I always mark the end of Fall as when my football season ends.  Doesn't matter if its in October, November, or December the end of football means fall is over and winter is coming.  This past weekend my side job as a high school football coach came to an end when my team, the Aloha Warriors, lost to Clackamas High School in the first round of the OSAA playoffs.  We had a fun season and a good group of kids, but this end means more time for ELGL.  For this post I want to update everyone on the work I have been doing for the City of West Linn this fall.
When ELGL contributor, Ashley Graff, got a full time position at the City of Gresham, West Linn scrambled to find someone to fill her shoes.  I was available and willing to step in for a part time internship and it has been a great opportunity. The work I am doing has really added to my professional experience and has exposed me to different types of work in local government.
Writing a Communications Plan, reading old planning documents, and writing a citizen committee agenda all in one day? #BestJobEver

— Ben Kittelson (@benkittelson56) September 26, 2013
One of the great things about the public sector and local government specifically is that everyday can be something different.  This has definitely been my experience at West Linn.  My title is Public Affairs / Economic Development Intern, and the work I do is all over the place from managing citizen requests and questions, to analyzing street maintenance fees and creating communications plans.
#LocalGov is something new everyday, "If you can get Reese Witherspoon to film in City Hall you'll be the hero!" – @kowyatt

— Ben Kittelson (@benkittelson56) October 10, 2013
Economic Development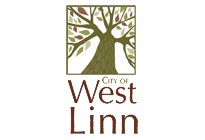 The economic development work I've done has exposed me to an area that I knew little about, but is important to communities. Currently I'm working on an analysis of the City's non-residential street maintenance fee for the Economic Development Director, Chris Kerr.  The City Council directed the Economic Development Committee, a citizen advisory committee, to investigate whether to raise the non-residential fees, because the Council voted to raise the residential rates earlier this year.  My role has been to research possible alternatives, how other cities administer the fee, and how a change to the rate would affect businesses.
This has been a great learning experience for me just seeing the different ways the fee can be calculated and applied to businesses.  Each city I researched calculated the fee differently, they all used the same factors but structured it or gave different weight to different aspects.  What has really been great is the freedom I was given to come up with ideas and calculate the effects they would have.  At the next Economic Development Committee meeting I will even be leading the meeting as they go through and vote on the possible alternatives in the proposal.
Public Affairs
The other part of my internship has been to do a lot of work communicating for the City.  West Linn is unique in that we take advantage many different ways to communicate with citizens.  Similar to ELGL, West Linn has a big presence on social media with Facebook and Twitter pages where we post daily about events in the City, give information to citizens, and allow citizens to interact with us.  We also do a weekly email newsletter called the "West Linn Wednesday" which is another medium that allows us to connect with citizens.  The skills I use at ELGL I use everyday at West Linn when I do communications.
My favorite communications tool is something called the "Citizen Support Center", this is an online form that citizens fill out in order to ask questions, file a complaint, put in a request, and even give compliments.  I find that its a great tool because it allows for citizens to directly contact a person at the City whenever they want.  It is also great for me because I have learned so much about city government just seeing the types of requests that come in, everything from complaints about violating a dog ordinance to wondering what kind of road maintenance is happening on neighborhood streets.
This service is actually getting a big upgrade at West Linn and I'm excited to be a part of the rollout.  City staff are currently putting the finishing touches on something called YourGov.  This new program will make it even easier for citizens to communicate with the City.  Citizens can download an application to their smart phone and put in a request from anywhere and even include a picture!
——
I am thankful for the opportunity I have been given at the City of West Linn and am excited about the work that I'll be doing in the coming months.  Be on the look out for more Kittelson's Corner posts and updates about my internship experience at West Linn.