What is the Knope of the Week?
It's ELGL's way of recognizing an individual or group of individuals who have excelled in promoting the public sector. Recipients may come from the public or private sector and are nominated by ELGL members. Recipients receive an incredible amount of recognition and prizes that we are not at liberty to disclose. The storied history of the award dates back to 2012.
And the winner of the Knope of the Week is……
Bridget Doyle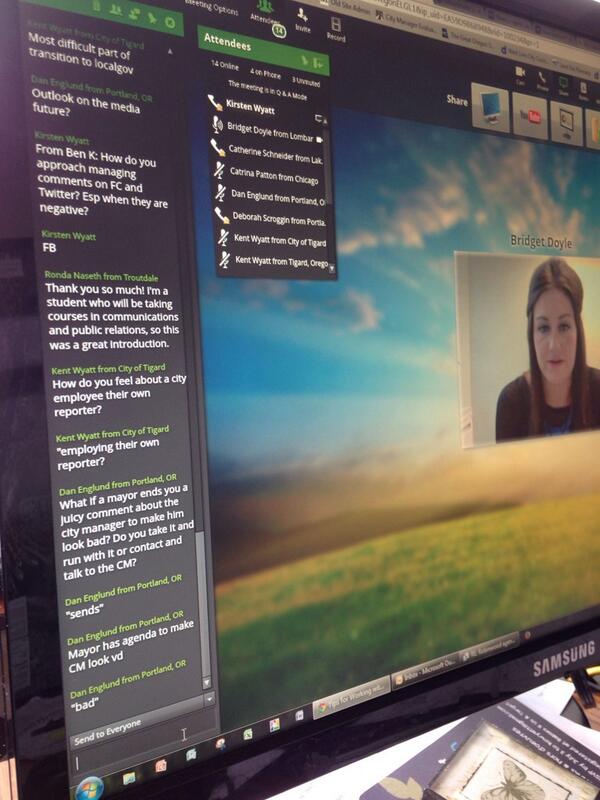 Village of Lombard (IL), Communications Coordinator
Previous Employment: Freelance Journalist, Writer / Reporter / Editor / Social Media, Metro Resident Reporter, Chicago Tribune, and Editor, Vox Magazine
Education: University of Missouri-Columbia, Bachelors, Journalism
Connect: LinkedIn
Previous Knope: Greg McKenzie, Window to Leadership
Background on Bridget
Bridget began work with the village of Lombard as a communications coordinator in May after working for the Chicago Tribune. Bridget is graduate of the Missouri School of Journalism. She grew up in Naperville and moved to the North Side of the city after college.
After graduating from the Missouri School of Journalism, she was hired as a beat reporter for TribLocal. While there, she worked covered government, school, transportation and crime.
Bridget became interested in journalism in high school. She loves writing stories, connecting with residents as well as helping them stay informed.
Knope-Worthy Achievements
Presentation: Government and the Local Media in 2013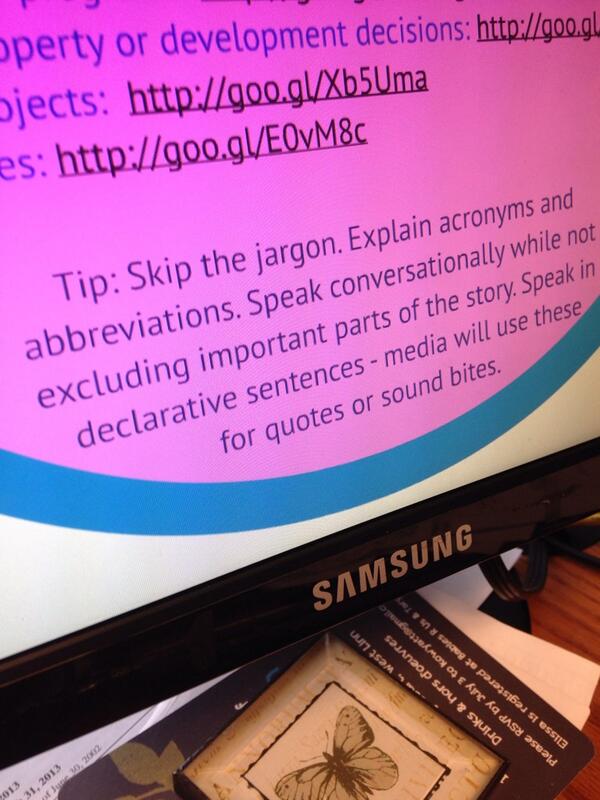 "It's the media's fault" is a common refrain from government officials. Instead of addressing problems head on or admitting that mistakes were made, we (the government) often prefers to blame it on the media as if they shouldn't be doing their job by reporting on stories of interest to readers. Government clearly has its opinions and stereotypes about the media, but our goal heading into our webinar with Bridget Doyle, Village of Lombard communications coordinator and former Chicago Tribune reporter, was to better understand what the media thinks about us and how we can better understand what they do and how they do it.
The more than 30 people who logged on for Bridget's webinar were treated to exactly this — we heard tips for improving our communication with the media, what the media really thinks about local government (inefficient, slow to respond), and tips for proactively pitching stories. This fast paced one-hour presentation was a true insider's guide to how a newspaper covers local government.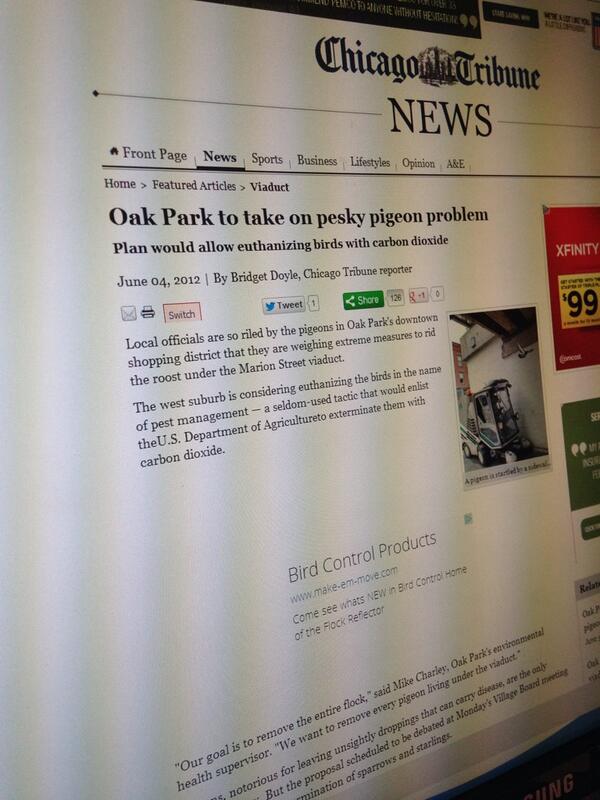 One of our favorite ancedotes from Bridget was her retelling of covering a story about the euthanizing of pigeons in Oak Park. (No, Patrick Rollens was not responsible for the Village's idea, although we will fact check that one.)
While Bridget confessed her allegiance to the Bears, her Midwest roots were a much needed perspective for those of us from the Portland area. It's clear that the Oregon branches of ELGL can reap benefit from our budding Midwest chapter.
So, now that we all agree that Bridget was great, the Midwest is great, and local government is great, we can all go home, right? Not so fast let's hear from others who tuned into the presentation.
Cate Schneider, City of Lake Oswego, City Recorder
Bridget emphases building relationships and understanding the environment and constraints under which the press work.  Anything we can do to help reporters, and through them the public, understand the workings of our cities or agencies, helps increase transparency and will ultimately benefit our organization.
Dan Englund, Listen Acoustics, Business Manager, Para-Engineer & Project Manager
Bridget Doyle's keen insight on how local governments can serve their communities better through effective communication is knowledge we should all enact. 
Patrick Rollens, Village of Oak Park, Communications and Social Media
The bit about working with shrinking news organizations was one of the most useful – albeit heartbreaking, for this former journalist – topics covered. Bridget has a superb perspective on all this, having been in the trenches for a major media organization within the last 12 months."
Kirsten Wyatt, City of West Linn, Assistant City Manager
I have seen SO MANY presentations on the same topic and this was the best I have seen.  Great job Bridget!
Ronda Naseth, Multnomah County Animal Services
I got more out of this webinar than I'd even hoped: I wanted to gain some insight as a student who will be studying communications and public relations (check), but I also found a great presentation to share with the county animal shelter where I am employed. Great topic and resources – thank you!
Ben Kittelson, City of West Linn and PSU MPA Student
Great job Bridget! The information was super helpful and I'm sure I'll refer back to your presentation for all of my media related questions.
Kent Wyatt, City of Tigard, Senior Management Analyst
Bridget's energy is sorely needed in local government. Her experience at the Chicago Tribune provides instantly credibility in speaking about government communications. I took away that Midwest cities have embraced social media more than most public agencies in the Pacific Northwest. I did chuckle when she recalled having to wait outside a police station for six hours to get a comment from a city staffer.
Supplemental Reading