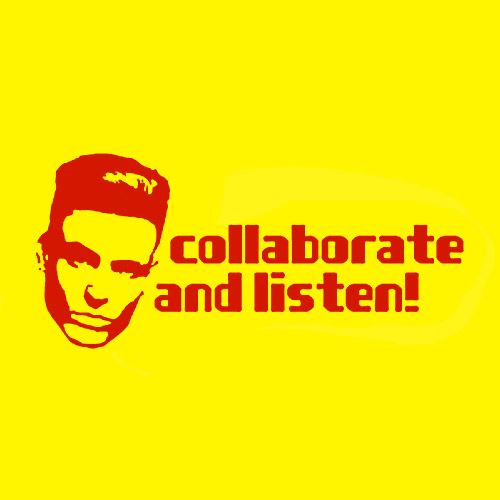 The Outsider's View is a monthly column written by Brittany Bennett (LinkedIn & Twitter) on community and economic development issues and examples in North Carolina.
In December, ELGL hosted a second Twittersation on the events in Ferguson, MO that left me feeling optimistic about the future of local government leadership because of the enthusiastic participation. Most of the proposed solutions to breaking down barriers included community members talking to each other, breaking bread together, and showing empathy toward others regardless of differences of opinion. Of course these are all part of easing tensions and building community, but they're squishy—how do you make them happen?
For this post I wanted to find out what some North Carolina leaders are doing to further the conversation and bring diverse groups of people together. This led me to the City of Charlotte and an interview with City Manager, Ron Carlee, who shared some of the work being done by the Charlotte-Mecklenburg police and other valuable lessons.
In September 2013, nearly a year before Michael Brown was killed in Ferguson, unarmed Jonathan Ferrell was fatally shot by a Charlotte police officer. As expected, many were outraged and deeply troubled by the incident, but some tensions were eased by the Charlotte-Mecklenburg Police Department's (CMPD) handling of the situation. They moved quickly to investigate the shooting and charged the officer involved within 24 hours.
Had the citizens of Charlotte perceived the Ferrell case to have been unjust, the same level of tension that we see in Ferguson and Staten Island could have arisen in Charlotte, too. The fact that it didn't is a testament to the prioritization of public relations as a way to foster trust and establish mutual values with the public before needing to handle adverse situations. In the words of Mr. Carlee, "how you're able to deal with a specific event is going to be determined by what you've done before the event." If the public don't trust you, you're going to have a much harder time convincing them that you are fair and equitable in a crisis. This dynamic is what we see playing out around the country today.
Because they'd started building relationships with community members, Charlotte leaders are able to tackle tough issues around race and equitable policies, particularly within the police department. Some of Chief Rodney Monroe's efforts, as described by Mr. Carlee, include:
Inviting African-American community leaders and others to talk about race and police interactions; they will also conduct a detailed review of CMPD's policies.
Adding racial profiling to the types of officer complaints that are tracked by CMPD.
Including a class on the different forms of racism— from blatant to institutional—to new officer training curriculum.
These initiatives are noteworthy and show a commitment to inclusion. In talking to Mr. Carlee I came to understand that these efforts are rooted in the Charlotte community's expressed values. Once values are expressed, the actions that you take must align with them. The method is flexible. The values are not.
I was most impressed by Mr. Carlee's sincerity and candor in discussing issues of race and diversity as they relate to local government. If you haven't already done so, I recommend talking to him firsthand. Until you do, here are some lessons that I gathered from our conversation and my interpretation of them:
Collaborate without defensiveness.
In Charlotte, the manager and police chief practice a shared leadership model that Mr. Carlee says works best when it's non-hierarchical. They, along with the mayor, council, and the public work together to develop the community that they want Charlotte to be and the values they want to uphold. This requires that the police department not operate in a vacuum, but instead be open to regular review and feedback from the manager. It also requires the police department to not be defensive, but as Chief Monroe says here, to admit when they make mistakes. The public's role is to recognize its power in helping the police and other officials do their jobs. Using innovative tools like SeeClickFix, interacting via social media, or hosting events in underrepresented neighborhoods are ways to empower people to take on this responsibility. Ultimately, there's interdependency between government and citizens that we must recognize and nurture without giving in to the current polarized, confrontational culture.
Don't expect a quick solution.
Building an integrated community is hard work that never ends. There's no panacea for breaking historical barriers and bringing people together, but don't let that scare you away from making an effort. It will be uncomfortable, people will get angry and hurt, but you have to deal with the underlying problems before truly moving forward so that these problems don't continue to be cyclical. As the demographics of our communities change, leaders will need to strongly consider the equity implications of their decisions if they want their community to be one that welcomes and offers a high quality of life to all groups.
Let your voice be heard.
Mr. Carlee talked a lot about establishing shared values, but it's equally important for leaders to express their personal values with the people around them because, as he says, "if you don't say anything, others determine what your values are—you have to be willing to make mistakes, say the wrong thing, and learn by confronting things that are said." As a white male in a position of leadership, he admits to understanding that many will make assumptions about his values, so he has to be part of the conversation. He also encouraged young professionals not to be bashful in making our opinions known because we have the power to change the conversation and make a difference with our unique perspectives.
What can you do?
Tackling these issues is really daunting, but is necessary and important work. My thoughts for practical ways to promote diversity and inclusion are centered on dialogue. Talk to your friends and explain your perspective. Listen to others' perspectives even when you disagree and respect your differences. I bet that you'll realize you're more similar than you are different.

If you're looking for something beyond talking, you could consider hosting regular discussion groups or a book club in your office. In response to the Brown and Garner cases, some people I work with organized a group to figure out ways to engage. We're starting with just listening and learning by sharing articles and having small group discussions on the book, The New Jim Crow. I'm looking forward to having an outlet to talk about these issues.
Whatever you do, know that it will help make your community stronger in the long run. Think of it this way: if not you, then who?