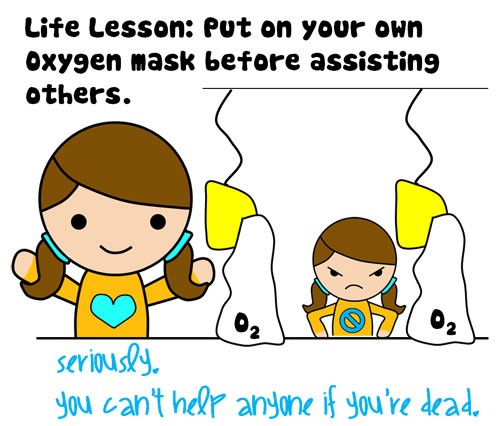 Submitted by: Denise A. Katula, CPM, Manager of Leadership & Talent Development, County of Somerset, New Jersey
Ok. I'm just going to put it out there.  I celebrated my 50th birthday this year.  I spent a fair amount of time looking back as well as forward and I became aware that I wasn't focusing on my own wellness enough.  It was time for a change.  I've tried new physical activities this year, developed better eating habits, and have lost 19 pounds.  One of my partners in this journey has been my workplace wellness program.
Our wellness program began in 2012 at the encouragement of our County Administrator.  At its inception, it was entirely volunteer-led.  As it has grown, two employees who serve as the co-chairs had their weekly hours increased to cover their Wellness Committee work.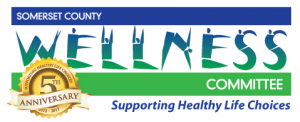 Our health insurance is self-funded so finding ways to keep our employees healthier to reduce health insurance claims is obviously important.  While I don't have access to any data to support this, I can assure you that we would not continue to put as much effort into this, in addition to compensating two employees for this work, if we were not seeing the return on our investment.  In addition to helping employees focus on health, the activities that the Wellness Committee organizes bring employees together.
Our main county government building has a dedicated space for activities – Wellness Works.  While we can't have fitness equipment in the space (some liability blah blah blah) we do offer yoga and some personal defense classes (photo bomb by the training dummy). The room also has a private space for lactating mothers. Thankfully the days of papering up the window on your office door are over.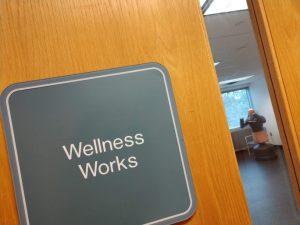 While not directly part of our Wellness Committee, earlier this year we cut the ribbon on a major new initiative – our own health center, just for county employees and their covered family members.  Aside from Partnership Health Center being one block away from my office, the best part is having no co-pay.  This is a huge incentive for many of our lowest paid employees who may have skipped taking a sick child to the doctor because of an inability to pay a coinsurance fee. Partnership Health Center also offers pharmacy, behavioral health, and physical therapy services too; the center is open seven days a week.
Also new this year is Live Well – an incentive based program for employees to earn points by attending wellness programs and achieving other health goals during the year.  At year end, points are converted to gift cards. I'm on track so far to receive a $100 gift card – woohoo!  The Wellness Committee leads this with the assistance from staff at Partnership Health Center.

With wellness credits from our health insurance, the Wellness Committee has been able to purchase and distribute hundreds of FitBit trackers to our employees.  I can say that my FitBit has been the driving force behind my own healthy achievements.  I make it a point to get up at least twice during the day and walk a course through the building, putting another 700+ steps on my tracker in less than 10 minutes.  We've also purchased adjustable sit-stand desk converters and I'm pleased to say that I've been typing this while standing, thanks to my VariDesk.
Here's a sampling of the activities our Wellness Program offers during the year:
Educational Programs (things like Cooking with Herbs, Managing Diabetes, Setting Goals to Set Habits, Managing Stress and Burnout, Healthy Mom/Happy Baby, and much more)
Get Fit Challenge (8-week weight loss challenges that run quarterly)
5K Race to Wellness (annual race that also raises funds for area nonprofit agencies)
Healthy Employees Day (half-day of events; contests and prizes; presentations; health screenings, information, and giveaways by vendors)
10-minute massage events (one of our most popular events)
National Walk at Lunch Day
Take the Stairs campaign (there are 56 steps to my office on the 3rd floor – I count them every day on my climb!)
Volunteerism (activities like Valentines for Veterans and participation in our S.E.R.V. program)
Weekly Wellness Tips (emailed to all employees and archived in searchable database on our employee portal)
A lot of the work we do in this county government is about helping our residents maintain healthy and happy lives – through mental health services, exercise and nutrition programs for seniors and persons with disabilities, transporting seniors to medical appointments, creating walkable communities, providing parks and open space amenities, and more.  Our wellness program helps our employees to lead by example – if we're sick or unhealthy, we can't do our jobs and help our residents.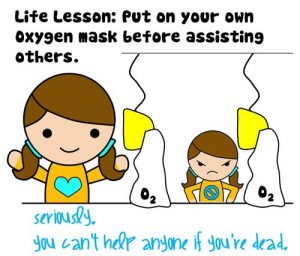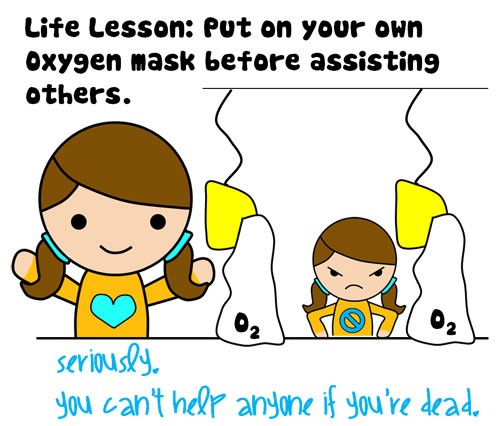 Making vibrant connections every day,
Denise A. Katula, CPM
Manager of Leadership & Talent Development
County of Somerset, New Jersey