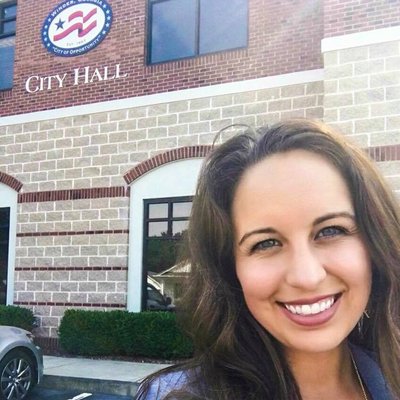 Maddison Dean

City Clerk, City of Winder, GA
---
So far, what's your proudest accomplishment in 2019?
When I started with the City of Winder about 9 months ago, I created a list of goals I wanted to achieve in my role. I'm proud to say I've already reached several of those goals, including doubling our following on social media and implementing a rebranding process for the City.
Valentines Day is in February. What do you "love" about your job?
I LOVE the freedom, flexibility and variety that I have in my job. I have several coworkers tell me that I have the "most fun" job in the City, and they aren't wrong. My position is heavily focused in community engagement, so there are many times when I get to escape the space behind the computer and get out in the community. I get to meet new people every week, and I also get to plan all of the really fun events we have here in Winder.
(Complete the sentence) Before I die I want to…
…road trip down Route 66 to California in an old Volkswagen van.
10 Year Challenge! What were you doing in 2009? How did it help you reach your current position?
Showing my age here, but I was still in high school in 2009. I would have never imagined being in the position I'm in now (I wanted to be a marine biologist or a teacher at the time), but I was definitely working my tail off to get into one of the best universities in the country- the University of Georgia. Go Dawgs!
(Complete the sentence) The first time I heard about ELGL was…
…#CityHallSelfie day last year.
What question should we have asked? What's the answer?
The question you should always ask: "Are you an animal person?" The answer is YES ABSOLUTELY THEY IS NO OTHER WAY TO LIVE WOULD YOU LIKE TO SEE PICTURES OF MY FUR BABIES: MAPLE, SAUCY, BISCUIT AND GRAVY?!?! Sorry, I get a little excited when it comes to talking about animals.
---
Welcome to ELGL! We profile our members so you can learn more about them and also connect on Twitter and LinkedIn to grow your local government network! Reach out to our new and renewing members and strengthen your local gov community.