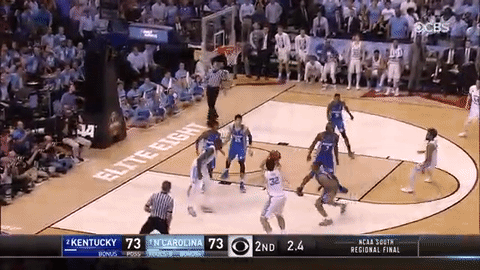 March Madness may almost be over, but you can relive all of GovLove's March episodes in this newsletter! We released eight episodes this month plus the GovLove crew did guest appearances on two other local government podcasts.
GET INTO IT!


This month: We discussed leadership philosophy and coming back from a bankruptcy in Alabama; The ICMA President got grilled by our local government fellow; ELGL's City Hall Challenge came to a finish worthy of March Madness and we got the inside scoop from the two finalists; We learned how an MPA is helping the new Superintendent of Education in Washington, and; We learned about some non-traditional paths to leadership.We also got to know three female leaders passionate about public service and making a difference in their communities: Dena Diorio, the Manager of Mecklenburg County, NC, discussed building trust in government; Author and activist Cari Anne Cashon described her new book, You Go Girl, and; Jane Brautigam talked dealing with prairie dogs in Boulder, CO.
If you listened to all our episodes this month check out the two guest appearances that GovLove hosts and ELGL Co-Founders Kent & Kirsten Wyatt did this month. Kent talked ELGL's growth with GovTech; and ICMA asked Kirsten about attracting new people to local government.
As always, you can subscribe using your favorite podcast app: iTunes / SoundCloud / Stitcher / Google Play
---
Jane Brautigam, City of Boulder, Colorado, City Manager
From law school to the manager's office, meet Boulder, Colorado City Manager Jane Brautigam. Jane discussed affordable housing, servant leadership and dealing with "prairie dog drama." Plus she shares her take on how local governments do with diversity and recruiting new leaders. Listen
---
The President & the Fellow with Lee Feldman, ICMA
The Intern Files returns with ICMA President & Ft. Lauderdale, FL City Manager, Lee Feldman. Madison and Lee discuss his plans for ICMA and how he encourages his staff to treat everyone like a neighbor. Listen
---
The City Hall Challenge
Two communications professionals debrief at the end of the ELGL City Hall tournament. Stacy Peterson from Peoria, IL and Sophie Banner from Vancouver, WA talk about what worked, their communications approach and more. Listen
---
No Perfect Path to Leadership
Career paths are becoming less like ladders and more like jungle gyms. Find out how the clerk's office and planning can prepare you for a leadership position. AJ Fawver from Amarillo, TX & Amber Mathiesen  from Mt. Angel, OR share their perspectives. Listen
---
Meet the leader of North Carolina's largest county. Dena Diorio talks about building trust in government, communications and more. Listen
---
Talking sewers, roads & leadership philosphy meet Dan Biles, the Deputy Manager of Jefferson County, AL. Listen
---
He's the new WA Superintendent of Education and has an MPA. Find out how public administration prepared Chris Reykdal for office. Listen
---
Entrepreneur and public servant. Get to know Cari Anne Cashon the author of You Go Girl and a local government junkie. Listen
---
Follow GovLove on Twitter and World Wide Web. Leave a 5-star GovLove review on iTunes and win ELGL swag!