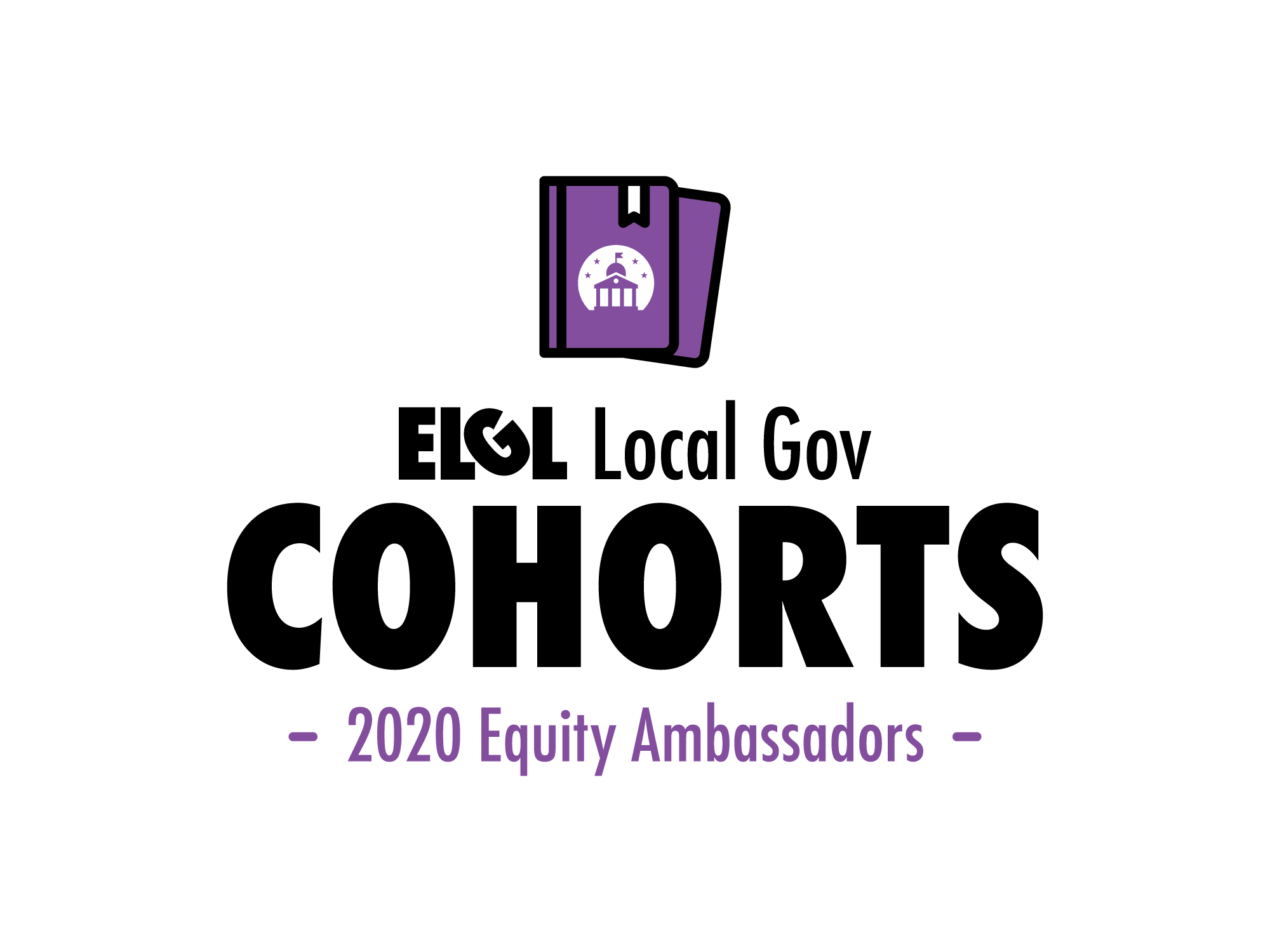 ELGL and Apolitical are thrilled to announce the members of the 2020 Equity Ambassadors Cohort! 
This cohort is the first of ELGL's newly formed Cohort Sprints – short, boot-camp style online programs to help local government practitioners access resources, build peer to peer networks, and learn rapidly to address the pressing issues facing today's governing structures.
The Equity Ambassadors program is focused on the COVID-19 outbreak and how it is forcing public servants to make decisions at an unprecedented pace. With a disease that disproportionately impacts our most vulnerable — from the elderly to low-income — decisions made without underserved communities in mind risk exacerbating current inequities. In times of crisis, it is more important than ever to put equity at the center of decision-making.
During the five-week program, participants will learn from colleagues across the U.S. and around the world, participate in discussions and virtual connection opportunities, and author an article about equity, their own learning, and important issues in their communities for publication with both ELGL and Apolitical.
Want to follow along with the cohort's progress? Follow ELGL & Apolitical on social. Interested in future cohort opportunities like this? Keep up to date with new opportunities here.
Please join us in welcoming the 2020 Equity Ambassadors Cohort!
Robin Baker
Rafael Baptista
Susan Barkman
Joshua Barr
Maria Bigelow
Stefanie Bowers
Amy Bradbury
Melissa Bridges
Rae Buckley
Adelle Burk
Charise Canales
Nicole Crutchfield
Javon Davis
Courtney Davis Souvannasacd
Alyssa Dinberg
Lorna Flormoe
Evan Fransted
Shelly Gaddis
Chelsea Gaylord
Joe Grochmal
Mitchel Hammes
Laura Hammond
Natasha Hampton
Anthony Hooper
Harpreet Hora
Leanna Jasek-Rysdahl
Lacey Johnson
Jill Jolicoeur
Ashley "Ariel" Kane
Rebecca Kauma
Timothy Kerigan
Melanien Lee
Helen Lei
Chris Lievsay
Peter Mayer
Sophie McGinley
Lindsay Miller
Jessica Morey-Collins
Sarah Moss
Christopher Orlea
Fabio Ramos de Andrade
Anna Reid
Eric Renz-Whitmore
Samantha Roberts
Heather Satterly
Laura Savage
Stephanie Scafa
Angelin Singh
Mike Skibbe
Charity Taylor
Casey Toomay
Ashley Traynum
Katie Van Dyke
Eric Walcott
Elizabeth Walsh Yoder
Stephanie Watkins-Cruz
Melissa Weiss
Lindsay Whitson
Kazim Zaidi