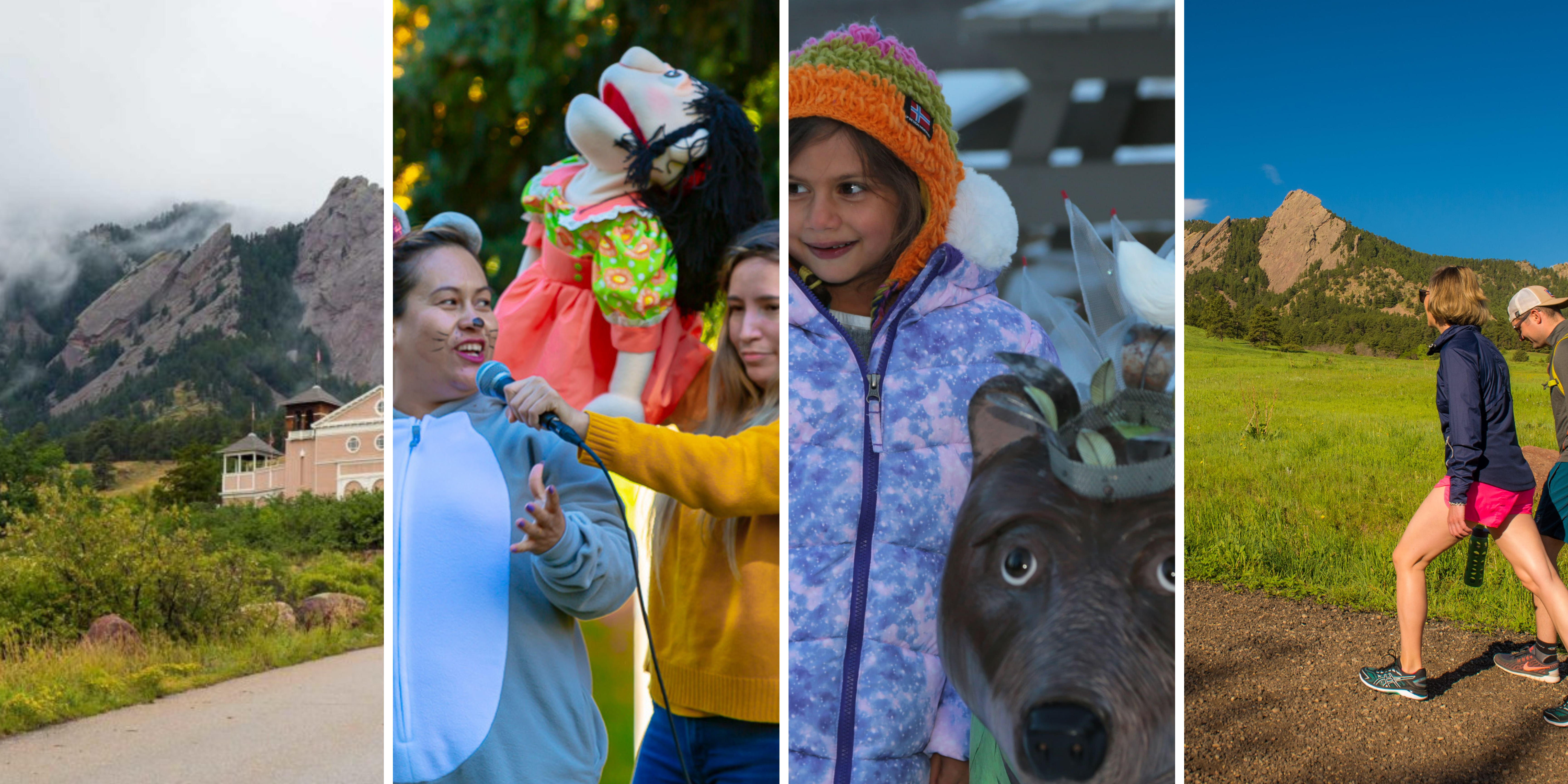 The ELGL 2022 Best Places in Local Government (aka the #ELGLKnope) is celebrating the best historic and cultural places. Learn more about Chautauqua Park – in the championship round – from Ali Rhodes, Director of Parks and Recreation. Learn more about the Best Places Award and vote at elgl.org/knope.
---
What makes your historic/cultural location special and important?
Colorado's Chautauqua is an incredible example of community partnership, with over a century of working together for community benefit.
The Chautauqua regularly evidences a commitment to honoring the past while fostering relevant conversations about today.
Do you have a special memory or experience with your Final Four location? What is it? Why is it memorable?
Mirroring the community's commitment to racial equity, the Colorado Chautauqua Assocation (CCA) recently commemorated the deaths of six Chicano activists – "Los Seis de Boulder" – and paid tribute to African American entrepreneur, Oliver T. Jackson, Chautauqua's first Dining Hall manager. Women's suffrage was marked with two, well attended, virtual programs, the first focused on Theodosia Ammons, a Chautauqua resident and President of the Colorado Equal Suffrage Association. A second live panel discussion and film highlighted women's rights within the Iroquois Confederacy. Finally, our Art in the Park public art installation event highlighted the contributions of a diverse group of artists and nonprofits and Chautauqua staff work with members of the Latinx community to shape our annual "Celebracion de Communidad." This bilingual event includes children's storytelling, a panel on Latinx issues and an evening performance by a Latinx performer.
What is your local government's role with the historic/cultural space? How do you prioritize this space in your local government operations/budget?
The city is the landowner and leaseholder for the entire site, which is operated by a long-term lease revised through a robust process every 20 years. The park itself is operated at the highest level of service by the Parks and Recreation Department, and the city as a whole regularly invests in ongoing refurbishment to support access and the vibrance of the site.
The city and CCA collaborate on community invents, such as Winter Fest and are currently partnering on a Sustainability and Resilience Strategy designed to address the environmental threats and vulnerabilities faced by the Colorado Chautauqua, a National Historic Landmark (NHL) District.
What else should the ELGL/local government community know about your historic/cultural space? What special aspects/features should be noted and shared?
Well into its second century, the Colorado Chautauqua, a National Historic Landmark (one of only 25 in Colorado), remains committed to its historic purpose, offering outstanding cultural and educational programs. Just minutes from downtown Boulder and the University of Colorado, the Colorado Chautauqua is nestled at the foot of the famous Flatirons mountains and attracts more than a million visitors each year.
Cultural and Education Programs
An experience at the Chautauqua Auditorium is like no other. Built in 1898 and placed on the National Register of Historic Places in 1974, the Auditorium's lofty, open architecture is from another era and the incredible acoustics keep the music real.  For more nearly 125 years the Auditorium has welcomed a diverse array of music legends, including Wynton Marsalis, Lyle Lovett, Joan Baez, Amos Lee, Mary Chapin Carpenter, BB King, Ziggy Marley, the Indigo Girls, and many others. Add the best of classical music from the Colorado Music Festival, film festivals, dance extravaganzas, silent films public art exhibits and distinguished speakers to the mix, and there is truly something for everyone at Chautauqua. During Colorado's chillier months, the Community House is a favorite with audiences looking to experience concerts, films and lectures in a more intimate setting. Lectures on space exploration or the adventures of the world's most incredible explorers sell out almost instantly.
Community Events
The Colorado Chautauqua regularly hosts community events in Boulder's most magical setting! In addition to hosting concerts, movies, speakers, and forums since our founding in 1898, Chautauqua often has "extra-special" events going on for the community, including our annual Halloween event, WinterFest celebration, which includes sleigh rides, historic cottage tours, Santa's Cottage, and many other free and reduced cost events; and our Celebracion de la Comunidad, our annual Latinx Festival, which is offered at no cost to our community.
Natural Setting
The main attraction at Chautauqua is, of course, the great outdoors – with some of the best hiking along the Front Range of the Rockies. Our guests step outside their back porch onto more than 40 miles of hiking trails, not to mention Chautauqua's historic 26-acre park-like campus. History buffs can take a self-guided history tour, which includes Chautauqua's beautiful Centennial and Waterwise gardens where visitors can not only relax and de-stress, but also learn more about our native Colorado plants. After a long hike, visitors can stop in at the Chautauqua Dining Hall, a Boulder favorite since 1898, serving fresh, farm-to-table Colorado bistro cuisine.
Why is it important for local governments to preserve and support historic and cultural spaces?
To celebrate each community's unique heritage, culture and character
To promote tourism and interest
To foster knowledge of the city's living heritage