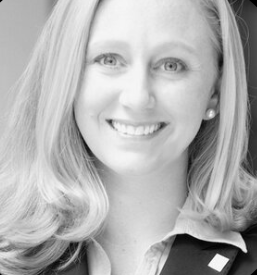 Kate Parmelee
Strategic Initiatives Director at City of Port St. Lucie
---
If you had to live in a different city, what city would you choose?
Sturgeon Bay, Wisconsin. I lived there as a child and it is where I have some of my happiest memories. We visited over the summer for the first time in decades and it is as beautiful as I remember! However, as a Floridian now for nearly 20 years I have not visited in the winter – I have lost my resilience to the cold!   
Storytelling or innovation? Which is the most overused word in local government?
Innovation. But as a fan of both topics in local government, I don't think we are discussing innovation or storytelling enough!
What year would the most important in your life? Why?
2012, the year my son Owen was born. Everything changed from the moment I became a mom.
(Complete this sentence) The one thing that I think is missing from local government is….
More conversations about how to better involve residents in decision making and developing solutions to improve our communities. I began my career in community planning and I will always be grateful that my early work included sitting across kitchen tables from residents asking them what they need and listening to their stories and ideas. Developing better ways to serve them is at the core of what we do.
---
We profile our members so you can learn more about them and connect with them on social media. It also helps to learn a little more about what they believe in and what they're working on.