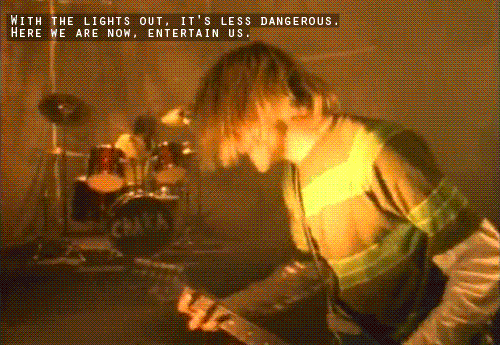 [vc_row][vc_column][vc_column_text]
In this series, we're asking you to tell your life story through eight songs. Starting with your earliest memories, guest columnists will name their defining songs along with a couple of sentences explaining their meaning.
---
Today's DJ: Kirsten Wyatt
Twitter| LinkedIn | Email | Facebook
Kirsten Wyatt is the executive director of ELGL and the government affairs director for Seneca Systems. Previously, she served as the assistant city manager, assistant to the city manager, and finance analyst for the city of West Linn, Oregon; as a budget analyst for the Virginia Department of Education; and as a graduate assistant for the town of Chapel Hill, North Carolina. Contact Kirsten via email or on Twitter.[/vc_column_text][vc_separator color="green" border_width="2″][vc_column_text]
One's On the Way (Muppet Show Version) – Loretta Lynn

My love of Loretta Lynn knows no bounds. "Coal Miner's Daughter" is my favorite movie of all time and her recent collaboration with Jack White was on repeat when it was first released, and still makes its way onto my playlists. When I was very young, my entire family would watch the Muppet Show together and this Loretta Lynn segment was my absolute favorite. Whenever I hear this song, I think about watching the Muppets with my parents and sister. (At the time I didn't realize Lynn's larger message related to birth control pills but I think that's pretty cool, too).
---
La Cigarra – Linda Ronstadt

This album reminds me of my grandparents. After retiring from a career as an accountant for a timber company, my grandfather decided to learn Spanish and enrolled in extensive language courses and even studied abroad in Mexico. I remember my parents and grandparents listening to this album during cocktail hour, and it reminds me of my grandfather's lifelong commitment to learning new things, including something as difficult as learning a new language.
---
Thriller – Michael Jackson

This was the first record I owned. I received it from my neighbor for my birthday, and the record jacket folded out with a full body photo of Michael Jackson and a baby tiger. I remember lying in front of my record player next to the album jacket, thinking that Michael was the coolest person I had ever listened to (and he had a tiger!). I also had profound appreciation for the Thriller video, which my friends and I would watch at slumber parties.
---
Hold On – Wilson Phillips

This is horribly embarrassing, but I have a crystal clear memory of doing my geometry homework, not understanding it, crying dramatically, and then listening to "Hold On" and thinking that I could make it "one more day." While this is clearly an indication of being a highly dramatic teenager, there's also a pretty good message in this schmaltzy song that when the going gets acute (geometry pun FTW), powering through and leaning on your friends is a good strategy.
---
Smells Like Teen Spirit – Nirvana

I grew up in Olympia, Washington and went to high school in the early 1990s. Grunge music was ubiquitous and we were in the center of the movement. On a deeper level, the timing of this song's release reminds me of my first exposure to student activism. Students invited Col. Margarethe Cammermeyer to speak at a school assembly and there were protests because she was a lesbian. A very large and vocal group of students defended the invitation, and she spoke to our school without incident.
---
Gin & Juice – Snoop Dogg

I remember listening to this album the summer before I went to college (and throughout college… and graduate school… and into my adult years). I'm not quite sure how I feel about Snoop and Martha Stewart joining forces, but I do know that the music from the East Coast – West Coast hip hop rivalry will always remind me of my college years, which is especially ironic because I went to a very homogenous liberal arts college in Oregon.
---
Tipsy – J-Kwon

Some couples have love ballads that remind them of their romance. Kent and I are not one of those couples. Kent and I met in the MPA program at the University of North Carolina. This song was immensely popular when we started dating. Whenever I hear it, I'm transported back to a date we were on when we heard this song and Kent had to patiently explain to me that the song wasn't about gratuities to servers (I thought the song was about giving tips).
---
Run the World – Beyonce
When I was going through my ugly gender discrimination fight with my former employer, I made a playlist that I would listen to when I needed to get pumped up or reinforce my backbone. Beyonce is my celebrity best friend, especially with lyrics like these: "…strong enough to bear the children… then get back to business." Now that the discrimination battle is behind me, I still listen to the playlist with my daughters to remind them that being a strong woman is meaningful and important. [/vc_column_text][vc_separator color="green" border_width="2″][vc_column_text]
[/vc_column_text][/vc_column][/vc_row]