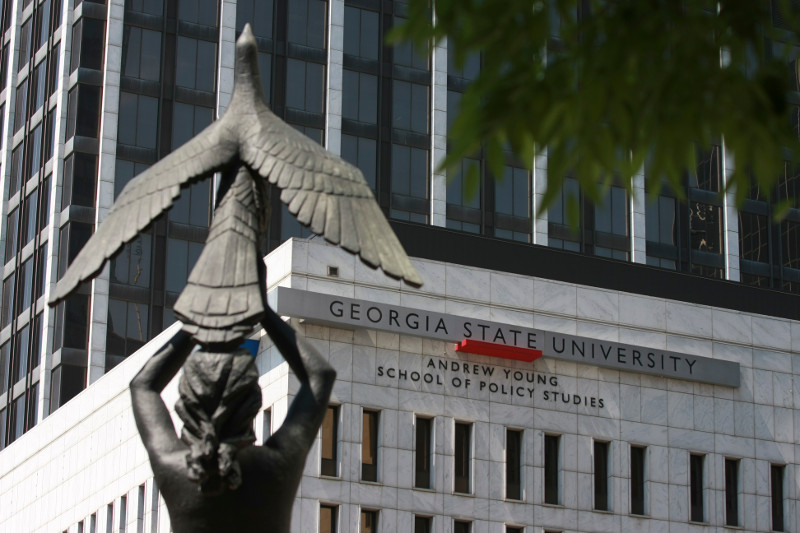 In this series, ELGL members reflect on how their life has changed from 2008 to 2016, and look forward to where they'll be in 2024. ELGL members can sign up to share their experiences at My Life in Presidential Terms. 
---
By Ron Shelby, LinkedIn
Unanticipated change has been the primary thread weaving through my entire career. When I first graduated from college in 1990, I had little expectation or desire to work in the public sector. Fresh with a degree in economics from Stanford, I dreamed of Wall Street, or running my own business. But life doesn't always go as you anticipate, so you learn to "roll with it."
By the fall of 2008, I was living and working on Galveston Island, Texas, as a senior financial analyst in the Galveston County's Finance Department. Meanwhile, I was also going to graduate school at night. It had been a quiet summer, finishing with the adoption of our fiscal year 2009 budget on Sept. 3.  But, things were about to change very quickly.
On Aug. 29, 2008, Tropical Storm Ike formed off the African coast. By Sept. 13, it made a direct hit as a full blown hurricane on the island, where I was staying as essential personnel. By midnight, we had sustained winds of 110 mph, and 22-foot storm surges, while the island's highest point was only 17 feet. Flooding from the bay side took days to recede, trapping us in the courthouse. Other than a backup generator, there was no power, no water, and debris from both fire and flood were everywhere. Trees, cars and even boats blocked streets. Most residents couldn't return for weeks. The region sustained $37.6 billion in damage.
At that point I was in shock, and was paying little attention to anything election related. I had a lot to clean up in my home, and rentals, as well as essential obligations at work. It was a race to save everything you could before mold and mildew set in. I'd become very familiar with military MREs and Salvation Army meals. I didn't even notice that the markets were beginning to crash. By the time I did, it was too late to do anything.
Moving forward towards 2016:  I eventually finished two master's degrees, I'd been promoted to Director of Finance and Administration, Budget Officer and Investment Officer, while also overseeing human resources. I'd done pretty well, and things were changing politically, for the county.
Before 2002, there was only one elected Republican official in Galveston County. In 2010, the GOP swept every office and our Commissioners Court flipped from majority Democrat to Republican, and nearly all directors were immediately terminated after the new court was sworn in, with the exception of myself and one other. One of the last democratic strongholds in Texas had fallen. But I was already working toward another major life change, having applied for Ph.D. programs in public finance. At 43, I was going back to school again to finish my education to the end.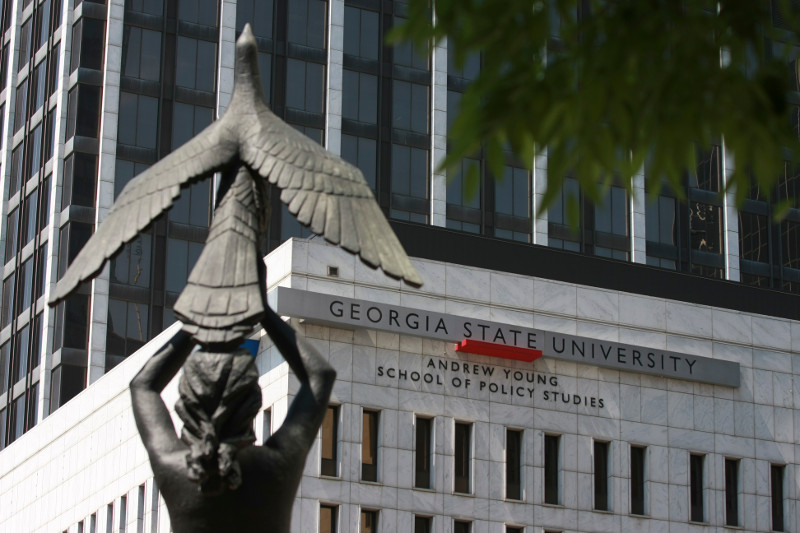 Today, I'm working on my dissertation at the Andrew Young School of Policy Studies, in Atlanta, Ga., ranked No. 5 in the field of public budgeting and finance. I'm teaching executive education classes in public investing, cash flow management, and budgeting, from the stand point of someone who's done the job, while anticipating graduation this summer. I have no idea where I'll land or what I'll be doing after that, but I know that it will be somewhere here in Atlanta, away from hurricanes and the heat and humidity you find on the gulf coast. I want to teach and yet I miss managing and developing people, projects and budgets. We'll see what new opportunities life presents.  Those will be the changes I'll roll with.
By 2024, I will be 57, and I expect that I'll be thinking hard about what retirement will look like in the near future. Hopefully, I'll have ample university experience under my belt, allowing me to continue teaching public administration and public policy for many years to come. I may also be working in finance at a public entity, while teaching at night. That would be my perfect combination.
From a public policy climate, I hope that Social Security and Medicare are still there. If public retirement plans and other benefits are reduced further, I hope that policymakers realize they need to increase salaries to compete with the private sector. It's like balancing a scale; failing to manage both salaries and benefits in government will tip the scale and result in the loss of good personnel. In 2016, we're already experiencing a "graying" of upper level public sector managers, with many anticipating retirement in the next few years. We need to attract and promote the best and brightest in order to efficiently manage the future delivery of public services.
I anticipate there will be more changes coming my way by 2024. Whatever they are I'll "roll with it," just as I have in the past.
---
Ronald Shelby is the Executive Education Program Coordinator for the Center for State and Local Finance in Atlanta, Ga., and a Ph.D. candidate in public finance and budgeting at the Andrew Young School of Policy Studies. Connect with CSLF: Twitter, Facebook. 
---
Supplemental Reading
---
---
Navigating a Changing Rate Environment
Zero-Base Budgeting for the 21st Century Administrator
Previously