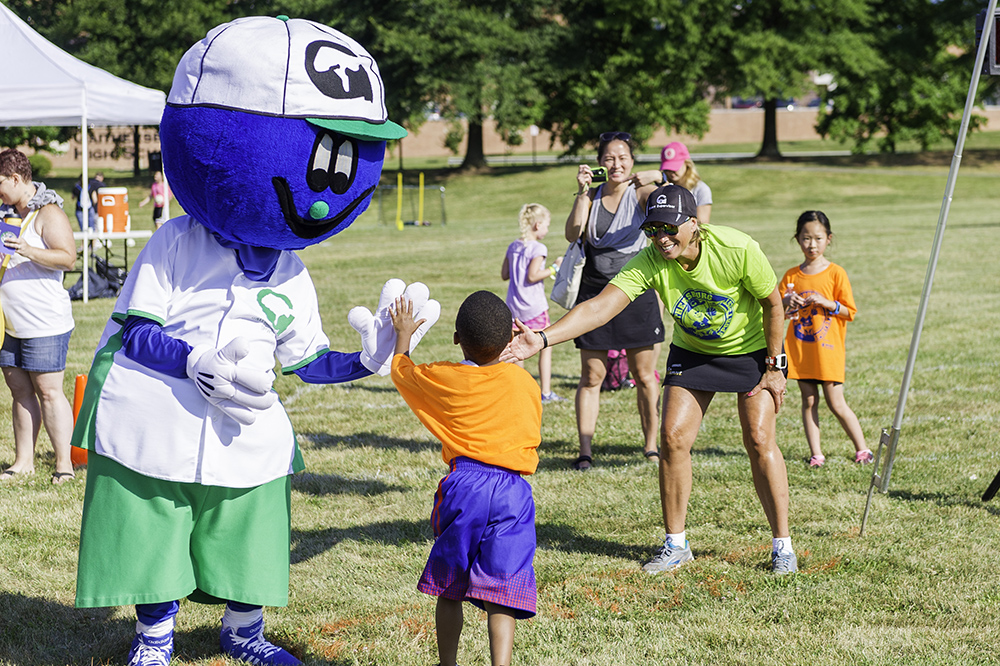 In 2019, the #ELGLKnope award is recognizing the best parks and open spaces managed by local government. We're also sharing guest posts about the amazing parks and recreation people, projects, and professions in local government!
---
Guest blogger:
Michele Potter 
Director, Parks, Recreation and Culture, City of Gaithersburg, MD
---
I'm the Director of Parks, Recreation and Culture for the City of Gaithersburg.   I hold a B.S. in Physical Education from Slippery Rock University, as well as an M.P.A. in Public Administration from Troy State University.  
What is my role?
To start, I am responsible for providing affordable, quality programs, services and events for nearly 70,000 residents, am fiscally accountable for a $9.2M operating budget and a multi-million dollar capital improvement budget.  
I maintain 900 acres of parkland, supervise 50 full time and 500 part time seasonal employees, operate community centers and develop a strategic plan, and abide by a master plan.
Speaking of master plan, our Department just completed our own master plan process, culminating three years of work, not using a consultant, saving the City $100,000.
In addition, when an opportunity arises, I am able to be creative in design and development or redevelopment of land for parks and facilities. Under my leadership, the Department designed, constructed and opened the City's first two LEED certified buildings; and received awards in Smart Growth, Historic Preservation, and Environmental Service.
We built the first synthetic turf field comprised of an organic infill on the East Coast in a government setting as well as the first natural play space in a municipal setting in the State, Constitution Gardens Park.
This Park is 1.05-acres and celebrates the past, present, and future of Gaithersburg with threads of sustainability and elements inspired by the cultural, economic and natural history of the area.
It is comprised of a bubbling millstone fountain that pays homage to the City's agricultural past and numerous mills located along Gaithersburg's Great Seneca Creek tributaries centuries ago, a gazebo surrounded by historic roses and peonies, colorful native perennials and an herb garden, porch swings, benches, tables, and boulders.
A Lost Library Story Circle, in remembrance of the former Gaithersburg Library lost to fire on this site, features historic posts from the old library entrance, a giant log storyteller's chair, and beautiful hand-painted lending libraries.
Other areas, including Log Town (which Gaithersburg was known as until 1878), Sliding Hill, and Great Seneca Creek Wild Space include natural play areas, wooden farm animals, stump jumps, log-framed playhouses, hand pumps for water play, and a large fallen tree.
Native plants located throughout the Park are enhanced by informative signage and leaf prints embedded in the concrete walkways. Two lushly planted rain gardens capture and infiltrate storm water runoff entering the site from adjacent streets and properties. Recycled and repurposed materials factor heavily in this design.  The Park is 80% ADA Accessible.
Being a parks and recreation professional is more than playing sports or leading a fitness class or putting on a special event.  
There are many administrative functions, such as planning, budget, and marketing, staffing, purchasing, and adhering to policies and procedures, registration set-up, creating surveys for customer feedback.  
After each program or event, staff does a thorough analysis of the quality of the offering and customer experience can be improved.
---