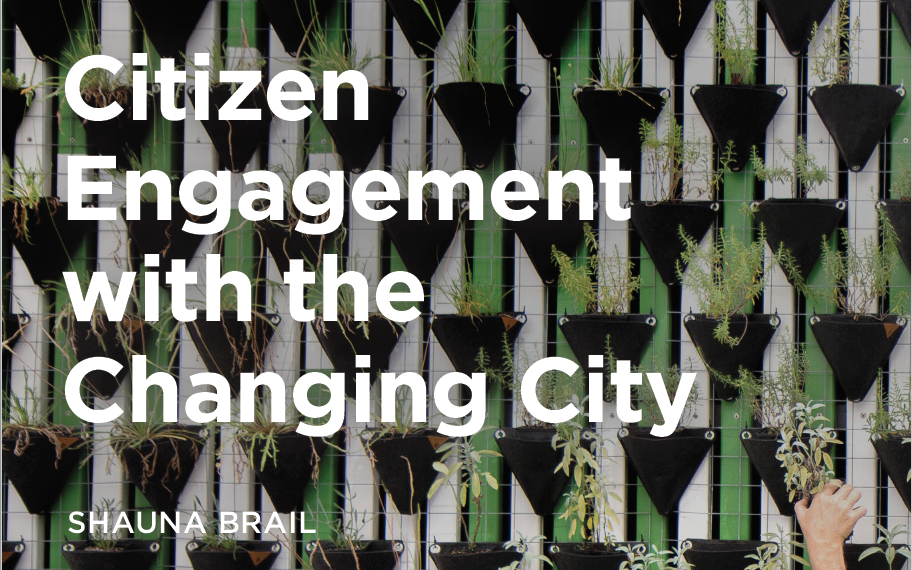 [vc_row][vc_column][vc_column_text]
This free e-book is offered to ELGL members by ELGL partner Bang the Table.
---
With a focus on smart cities and increasing urbanization, Dr. Shauna Brail provides insight into the use of community engagement that promotes a more inclusive and effective means of city-building. Several case studies from across the globe reflect how "social capital" is at the heart of this approach which connects resources with need in the The Changing City.
Consider the difference between Urban Infrastructure and Social Infrastructure and why both are critical, not only to a city's physical growth, but to quality of life for its residents as well.
Discover why truly successful city-building can only exist through the meaningful engagement of citizens at all socio and economic levels.
Explore the concept of Community Benefit Agreements (CBA) and how private developers, local government and community-based organizations enter into legally binding agreements with the city that provide opportunities, particularly for the underprivileged.
Delve into the role of Anchor Institutions such as hospitals, universities and local governments, and how they can support economic and community development efforts. Consider three types of strategies these anchor institutions can use to contribute to economic growth.
[/vc_column_text][vc_btn title="Download" style="3d" shape="square" color="warning" size="lg" align="center" link="url:http%3A%2F%2Fwwp.bangthetable.com%2Fe%2F309531%2Ftizen-engagement-changing-city%2Fdw2ty%2F38072782|||"][/vc_column][/vc_row]