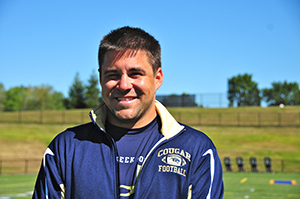 We're back with the new "New Sensation" feature. We've updated the questions based on your feedback. You'll now learn about the best YouTube videos on the web, read about gift ideas for the holiday season, and learn about the career accomplishments of our new members.  As a reminder, we developed this feature to introduce you to new ELGL members and as a way on connecting ELGL members with similar interests.
Vitals
Alex DeSantis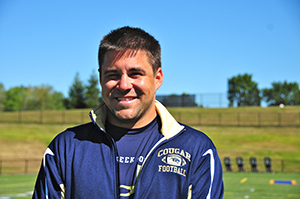 Student, Oakland University MPA
Teacher, Stoney Creek High School
Education: Central Michigan University, Bachelor of Science in Education, Majoring in Integrated Science and History and Oakland University MPA
Tell us about three of your biggest accomplishments.
Moving out of my parent's house after college and remaining debt free! On a teacher's salary too.

Organizing a coffee house themed student fundraiser that raised money for to put hand dryers in the school's bathrooms.
Two-term President of the National Science Teachers Association-Central Michigan University Student Chapter
Top three holiday gifts that you've received. 

An education.  My parents and friends were vital to my success as a student and I appreciate it everyday.

In 6th grade all my friends wanted those little trick bikes but I wanted a mountain bike.  My parents got me an awesome mountain bike that my dad still uses today. Bonus gift: Now 15 years later I laugh at my friends because I can still ride my bike in public…
10th row, 50 yard line tickets to the 2011 San Diego Chargers vs Detroit Lions football game.  The Lions would clinch their 1st playoff birth in 12 years (please refrain from laughing).
(Complete this sentence) I feel old when I……..approach a group of my students and they frantically try to change the topic
Tell us about two mistakes that you've made that we can learn from.
My first couple years of teaching I would always reward students with candy for participating in class or volunteering to go up to the board.  While participation was at an all-time high, I was getting them to want to learn for a piece of candy.  I have since challenged myself to get them to want to learn for themself and nothing else.  Don't worry I still give out candy but usually to the class as a whole.
How did you hear about ELGL? Oakland University MPA Grad Assistant
Give us a few of your favorite YouTube videos.
The Most Astounding Fact – Neil deGrasse Tyson
The scariest video you have ever watched in the name of science
(Complete these phrases) Best thing about the…..
80's was…….being born
90's was……nickelodeon
00's was…..college
Last year was…..met my girlfriend
Name three of your mentors and describe them in five words.
My Dad.
My former principal and student teaching coordinator Stu Redpath.
My mentor teacher Todd Vince. Never Stopped Learning About Life.
First concert you ever saw? Last concert you saw? Kid Rock…Tiesto