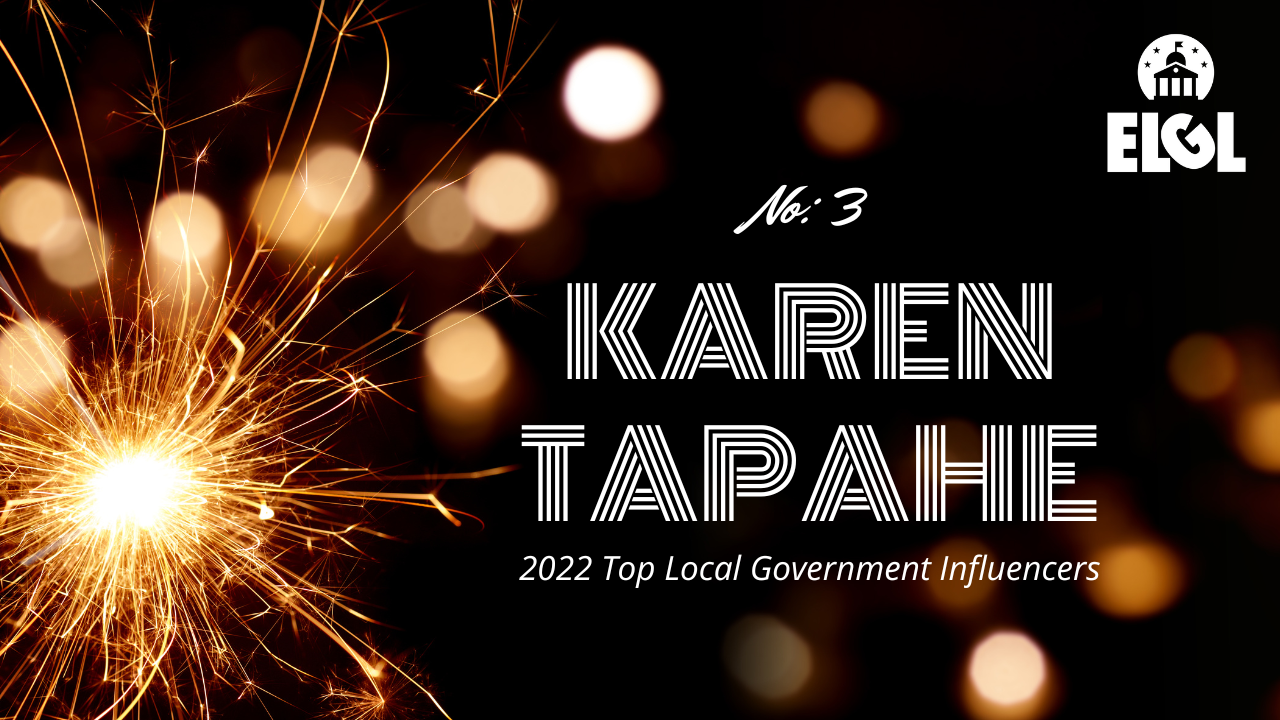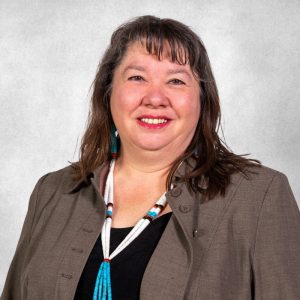 No. 3 – Karen Tapahe
City of Orem, Utah | Communications Specialist and PIO
Curious | Inventive | Empathetic
Helpful | Innovative | Loyal
Karen has a gift for understanding the different needs of various audiences, from residents to city councilmembers to city administrators, and then using those priorities to shape how she delivers a message. Karen is committed to making sure her constituents and colleagues get the right information on a timely basis, in a way that's easy to understand. She's also eager to learn from other public agencies, then bring those ideas home to try at her organization.

Karen has been a government communicator for more than eight years. She quickly adapted to the local government world and found ways to turn her new role and natural curiosity into new ways to help the public engage with their government. Karen created a "citizens agenda" to help the community understand what was on the city council agendas, and was key to the live streaming of the meetings. She was also tasked with managing the city's 34 neighborhoods and facilitating their involvement with elected officials.

Karen was honored by the Utah Public Information Officer Association in 2021 with the Team Player Award. Her team spirit was well-known during her eight years working for Provo City. Despite working on the legislative side of a strong mayor form of government, Karen learned how other department and divisions functioned, and helped the public and the elected officials understand their function and benefits to the city. Her suggestion to the administration to form a communications team across the departments resulted in improved consistency in the city's communication, as well as a better division of labor during major events and projects.

Karen has been a member of the Government Social Media Organization (GSMO), Engaging Local Government Leaders (ELGL), Utah PIO Association, and the Utah Association for Government Communications, and has presented at meetings and annual conferences for these organizations as well.

When the neighboring city of Orem, Utah, decided to create a new position to serve the communications needs of the Mayor and City Council, Karen was the person they consulted for guidance, and then she ended up being the person selected for the job. Now that she is working in Orem, she has gone above and beyond writing articles and social media posts. Her insight and guidance has helped both the city staff and the elected officials during a time of intense political activity and community division.