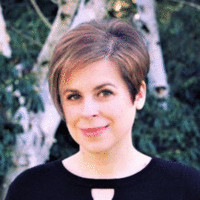 ELGL has partnered with Washington City/County Management Association to promote the Northwest Women's Leadership Academy (NWWLA) and their 2019 cohort! To support the program and efforts, ELGL has extended complimentary membership to the women participating in the NWWLA 2019 cohort.
ELGL is profiling the NWWLA participants to grow their local government network, and showcase their resumes, work experiences, and perspectives.
---
Sylvana Niehuser
Parks Operations and Maintenance Manager, City of Olympia
---
Why were you interested in participating in NWWLA?
I would like to further develop my leadership skills and enhance my network of female colleagues.
What NWWLA session are you most looking forward to and why?
Cultivating confidence and self awareness. I want to increase my confidence and see myself in the same regard as others.
What advice do you have for women considering local government as a career?
Working in local government can provide many opportunities for professional growth and be fulfilling if you enjoy serving the public.
How can local government organizations advance and support women leaders?
Local government can advance and support women leaders by supporting networking, trainings and mentoring other women.
Fun fact about yourself
My name means "of the forest" and has been a perfect fit with my career in Parks!
---
About the NWWLA:
The NWWLA's goal is to advance women from a variety of backgrounds in local government into leadership roles. Women have been, and are, underrepresented in the profession.
Building a professional support network and addressing issues that are unique to women in the profession are necessary to address this imbalance.
The NWWLA includes six day-long sessions presented by recognized public sector leaders and hosted by jurisdictions in the Central Puget Sound. Topics include: Strategic Planning, Interviewing, Finance, and more!