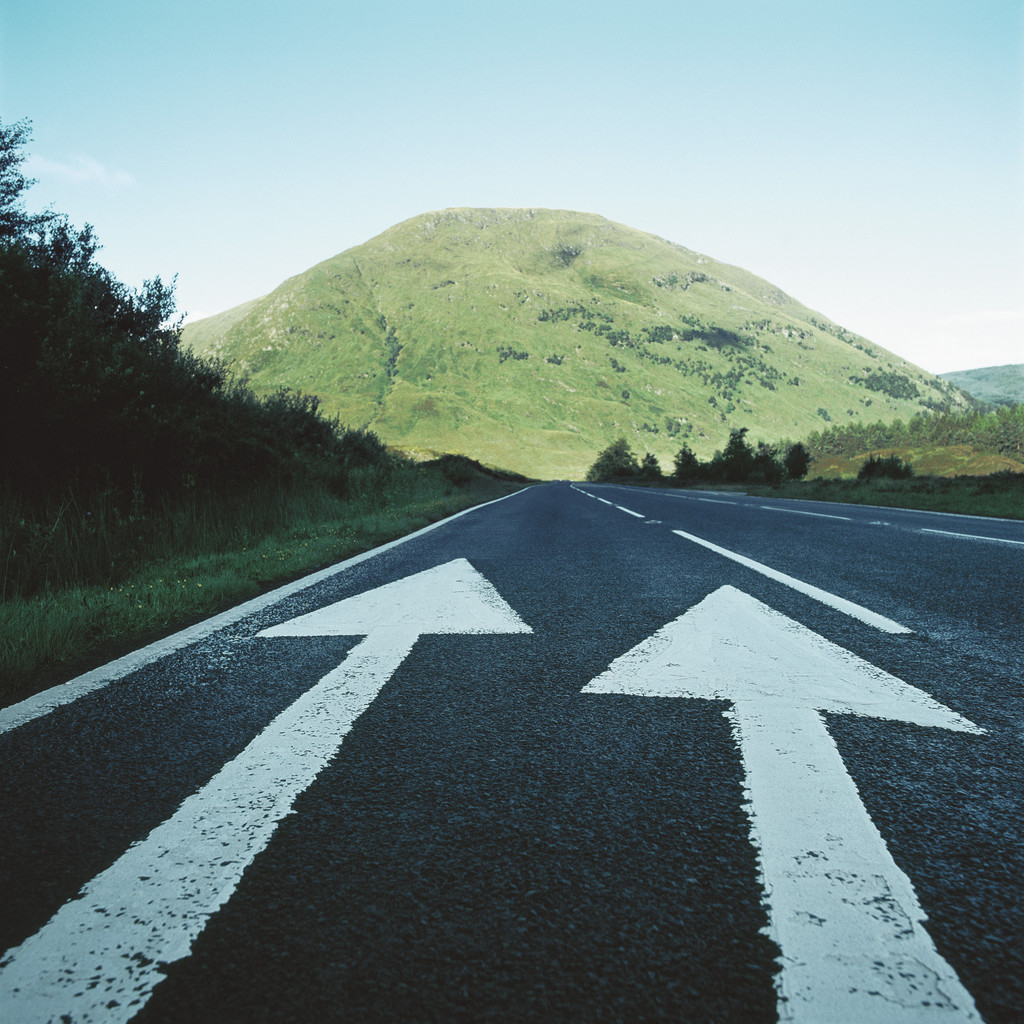 Ron Holifield, Strategic Government Resources
Strategic Government Resources has a national reputation for innovation and local government leadership development. Almost 21,000 local government officials visit the SGR website each month for help recruiting, selecting, and developing their people; and over 14,000 officials subscribe to SGR's weekly 10 in 10 Update on Leadership and Innovation. SGR is one of the top five executive search firms and operates the largest local government job board in the nation (www.SGRjobs.com) with almost 16,000 job seekers visiting each month to view over 1,000 local government management positions. SGR also provides a wide array of psychometric assessments and coaching support to high performance governments.
SGR is the largest local government training firm in the nation, training over 1,000 local government employees in live classes each month using SGR's copyrighted 4th Dimension Leadership model. In addition, SGR is the only firm in the nation who offers a comprehensive online Learning Management System with content developed specifically for the local government learner. SGR is the leading provider of strategic leadership webinars for senior executives in the nation, and produces more best practices forums on leading edge topics than any other firm.
Ron Holifield founded Strategic Government Resources after spending part of his career as an assistant city manager for several Texas cities. Ron has turned SGR into a firm that addresses all corners of local government across the 50 states.
ELGL was first introduced to Ron when he presented at an ELGL forum in April 2012. Since the forum, Ron has been responsive to all of our requests whether it is a request to review resumes for ELGL members or more recently when  SGR showed their support through corporate membership.
Our interview with Ron will get you up to speed on what makes a good city manager, why your organization should hire a recruiter, and why Texas BBQ is (allegedly) superior to North Carolina BBQ.
Local governments are facing a flood of retirements in the next five years. Are governments well positioned to fill these important management roles? 
No they are not.  There is a generational "trough" in raw numbers of employees between the baby boomers and the baby boomers grandchildren.  This means that as the Baby Boom Bust hits, there are inadequate numbers of employees ready to step up.  The net result is that younger workers will get promoted more quickly due to an "empty pipeline".  However, most organizations are not preparing these younger workers to rise rapidly into mid and upper management positions.   Pipeline planning is the place local government should be working most aggressively to learn from the private sector.  In general we are doing an abysmal job of pipeline planning and leadership development.
When cities and counties consider how to find replacements for these retirees, what are the advantages of turning to a recruiting firm, such as SGR, to find the right person? What are the three advantages of conducting a search out-of-house?  
It is easy to find a stack of "qualified" candidates by just placing an ad.  The real challenge is determining who is the right match.  Most HR Departments are well equipped to generate candidates, but many do not have the staff capacity or expertise to assess match.  This is where the catch phrase "hired for aptitude, fired for attiude" comes from.   One study cited by Murf Systems reported that an employer has a 14% chance of making a good hire using traditional interviewing techniques and a 17% chance of making a good hire if they throw the resumes up in the air and grab one as they flutter to the floor.  In other words, this study suggests that the traditional processes used by most organizations have a worse record of making good hires than complete random chance!
Three advantages:
Increases the quality and quantity of the candidate pool because the best candidates are often not looking for a job and will not respond to ads.  On average, 61% of quarter-finalists in any search we do comes from our efforts and only 39% from advertisements placed in professional publications.
An HR Department does not typically have the in house band width to devote the intensive resources needed to conduct in depth evaluation of background and styles to ensure a good fit.
The best candidates often will not submit directly to a city or county for fear of public exposure.  For a city or county manager in particular, looking at other positions can be risky – it is sort of like going home to your spouse and saying "Honey I love you but I have decided to date around" – it doesn't go over big!
Compare local government in Texas with local government in Washington. Three similarities? Three differences? 
Similarities:
Both are very warm and welcoming environments to outsiders.   When we did the executive search for Bainbridge Island city manager, I fell in love with the community and the people including all of the individual citizens I encountered.
Both are attuned to improving the effectiveness of local government and process improvement.
Both are enduring some of the political volatility that is making public service so personally costly right now.
The natural beauty and community appreciation of it… nowhere in the world is as beautiful as the Pacific Northwest and it appears that communities in Washington recognize the importance of protecting that beauty.
There is far more attention to protecting the environment in Washington than in Texas.
The temperature – when I was in Washington this summer… it was 75 and gorgeous… when I got off the plane back in Dallas it was 110 in the shade!
I know I wasn't asked for four… and I know this is not a difference in government but… you cannot get marion berry jam or jelly in Texas.   Every time I visit Washington or Oregon, I buy a year's supply of it to hold me over until I come back!
What is view of local government in Oregon and Washington from those outside the Northwest?  
It is a little bit of a blind spot.   Many managers in other regions have not visited Washington or Oregon and don't  know what they are missing.
Some of our members have never visited Texas where you are headquartered, did "Friday Night Lights" accurately depict Texas? 
The real answer is both yes and no.  Texas is so big that while Friday night lights accurately depicts a small corner of Texas, it does not come close to capturing it all.  Texas is the only state that when it was annexed into the US, included in the deal the right to break itself into five different states if it so chose because each of those regions are so distinct.  South Texas is a different world than the Panhandle which is dramatically different than the Dallas Fort Worth area, which is dramatically different than deep East Texas which is dramatically different than the Gulf coast, which is dramatically different than Central Texas.   Four cities we have provided training, executive search or other services to are Texarkana in the north east, McAllen in the south, Socorro in the far west, and Amarillo in the north.  If I started in Texarkana and drove south to McAllen, then west to Socorro then north to Amarillo and then east back to Texarkana, it would take 39 hours of straight driving with no pit stops.   By contrast it would only take 25 hours to drive from Amarillo to Portland.   If anyone is coming to Texas call me… I will tell you the "must sees"!
You have built a powerhouse of a recruiting firm. What are three keys to your success? 
I and all of our recruiters are public officials at heart not recruiters or business people or anything else. I DO recruitment work… but I AM still a city manager.    Accordingly, I look at every situation and every request for assistance through the lens of a city manager and that produces a dramatically different perspective and value system than a firm which is focused primarily on profit margins.    Our clients can sense that we really mean it when we say that taking care of the client is more important than anything else.
We work hard to only hire people who authentically share our value system.  We are not just looking for a skill set… we are looking for the right heart and soul who shares our passion for making a difference more than making money.  
We are serious in our commitment to follow the golden rule in how we deal with clients and candidates every time and we have built an organizational culture that walks the talk.
What are three qualities of a good city manager? 
Passionate about making a difference.
Passionate about constant improvement.
Not afraid of getting fired for the right reasons.
Favorite Texas band. 
Willie Nelson.
[youtube http://www.youtube.com/watch?v=y5M8HP-AqGM&w=560&h=315]
Give us three tips for improving our marketability to potential employers.    
Build relationships.  Relationships are king especially when there is no reason for having the relationship other than you value the person.
Do your homework on the community and position – let them know you want to work for THEM and you are not just looking for a job.
Develop your process improvement and business analytics skills.  These have not been historically highly valued in local government but the trend is coming and these will be among the most highly valued skill sets in the coming years.
Develop exceptional written and verbal communication skills.
Is it true North Carolina BBQ is better than Texas BBQ? 
As per the question above, there is far more than one barbecue style in Texas.  And way too much of it is bad barbecue!  The best barbecue in America is at the Southside Market in Elgin Texas – thick fatty beef ribs heavily peppered and dry rubbed – served on wax paper.   North Carolina ribs are good… but can't compare to Southside Meat Market.
How accurate is Parks and Recreation's depiction of local government? 
Since I started my career in Parks and Recreation – a LOT of it hits home although a bit exaggerated.  All great comedy has its roots in reality carried to its silliest extremes – sort of like watching Congress work.   However, I don't think it is the most accurate TV show regarding local government.  My first gig as a city manager was Sundown, Texas where I discovered that the old Andy Griffith Show was a documentary and not a sitcom.
How do you judge if a successful year in your line of work?  
Success is determined mainly by the attitude of our clients towards the difference we have made for them.  Success is when we hear from candidates thanking us for how we have treated them with respect and dignity when other firms have treated them like meat; when we hear about how we have helped a city manager get through a very difficult time after being fired;  when we hear that we have helped a city council improve their governance practices and made all of them plus the staff enjoy public service a bit more;  when we hear that our training has helped an organization rise to a higher performance level;  in short… success for us is making a difference in the lives of everyone we encounter.  We take seriously our commitment to walk the talk of our value system and to live the golden rule.
If you ran for office, what position would you run for? 
President.  I don't want to be an elected official so if I ran I would run for an office that I have no chance in the world of winning.  But it would give me the opportunity to say a whole lot of stuff that needs to be said that no one will say.  It takes someone who doesn't care if they lose to say what needs to be said!
Aggies or Longhorns?  
Abilene Christian University Wildcats!
If anyone wants to get my weekly 10 in 10 update on leadership and innovation they can shoot me an email at [email protected] or sign up on our website at www.governmentresource.com.
Related links: