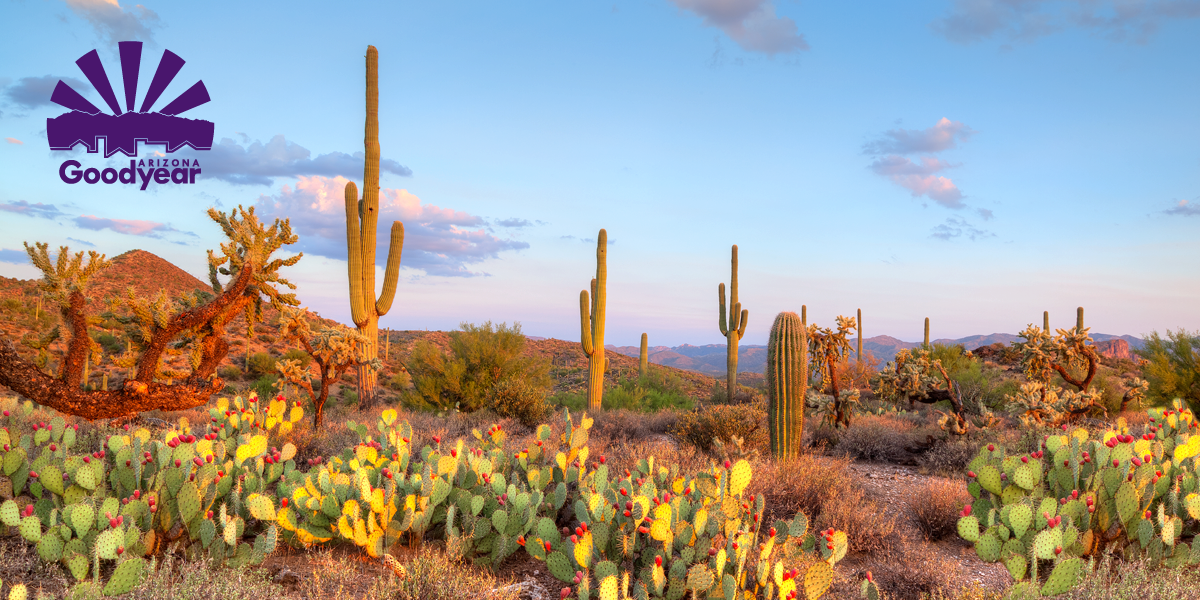 In the last of a five-part series, Christian Williams, City of Goodyear, AZ, opens up about his experience with race.
Disclaimer: Race is controversial topic with many diverging opinions. Knowing that, I feel obliged to start with this disclaimer. The opinions, in this column, are mine and mine alone. My opinions do not reflect those of my organization, my race, my gender, millennials, or <insert anything else you want>.
Part IV: Countering the Ignorance of Racism
Part II: "No Blacks are Allowed at My Birthday Party"
Part I: The Influence of Pop Culture on Racial Identity
By Christian Williams – Twitter
"Culture" – That's my answer when I am asked how local government can recruit and create a more diverse workforce.  Culture creates the reputation of an organization. Understanding an organization's culture often happens during the "after 5:00 p.m." chit-chat – when employees really open up.
In fact, that's how I learned about the City of Goodyear and its organizational culture. I didn't learn about Goodyear's culture through a website or social media; I learned through word-of-mouth from another employee during an "after 5:00 p.m." chat.
I am lucky to work for an organization that cares about building a culture of empowerment and engagement.  A culture where asking "why" is accepted. A culture where the answer isn't "because that's the way it is" (or has been done before).  
In the City of Goodyear, the workforce reflects the demographics of the Goodyear community; this is not always the case for many local governments. Whether a local government's workforce should reflect the community demographic is a hotly debated topics in light of incidents in Ferguson and Baltimore. Recent news events highlight the crisis brought on by not embracing a community of diversity.
Connecting with City Hall
When recruiting fresh energy, diverse perspectives, and young talent, an organization must first ask why they want to attract such a workforce. Note: "Because that's the way it is" is not an acceptable answer.
Organizational diversity is deeper than race. Organizations need diversity of opinions, creativity, and solutions (something that cool dot map can't show us).  
Residents need a way to connect with city hall. A youth commission and arts commission are examples of providing citizens with ways to become engaged; committees that meet at different times and locations and serve the diverse scheduling and travel needs of the community.  Committees have the ability to bring diverse perspectives together and allow city hall to understand the diverse needs of a community.
Shaping the Future
Local government is changing drastically because of the oncoming wave of retirements. Look ahead to 2025, when the current entry to mid-level employees are in leadership roles – how will this impact the way local government operates?  We will face many of the same issues faced by our predecessors. We will also face the growing desire for local government to be a leader in embracing diversity. We must continue to beat the drum for diversity to ensure the best and brightest land in local government.
In the coming years, local government must embrace a culture of openness and provide employees the tools to innovate. The result will be a gradual reshaping of local government and our communities. Our organizations will be leaders in attracting diverse viewpoints and backgrounds which will allow us to be more united as a community.
Before I Go…
I am interested in hearing about your organization's culture especially relating to race, gender, thought, and experience. Share your stories with ELGL so we can learn from each other. Our experiences may be different but without sharing them we can't learn and grow together.
Without sharing, we are left with only our assumptions of others.  Without sharing, we can't have a deeper dialog and come up with creative solutions.  I look forward to hearing about your experiences and lessons with diversity.