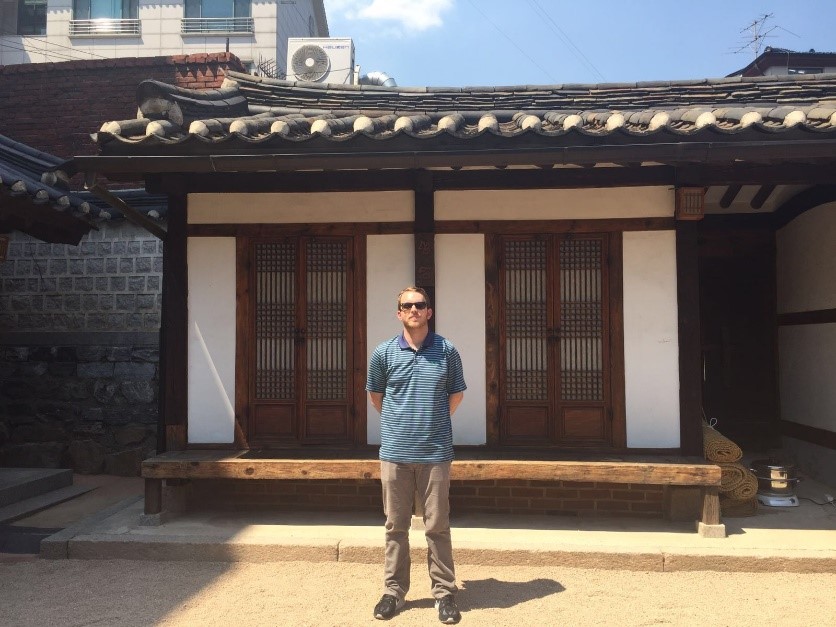 This is the sixth part of a series following an MPA study trip to Seoul, South Korea. 
Part I: Studying in Seoul with Trevor Minyard
Part III: To Live and Work for the Benefit of All Mankind
Part IV: Seoul's Lump Sum Rental Structure
Part V: Local Government Innovation in Seoul
Part VI: The Divide Between North and South Korea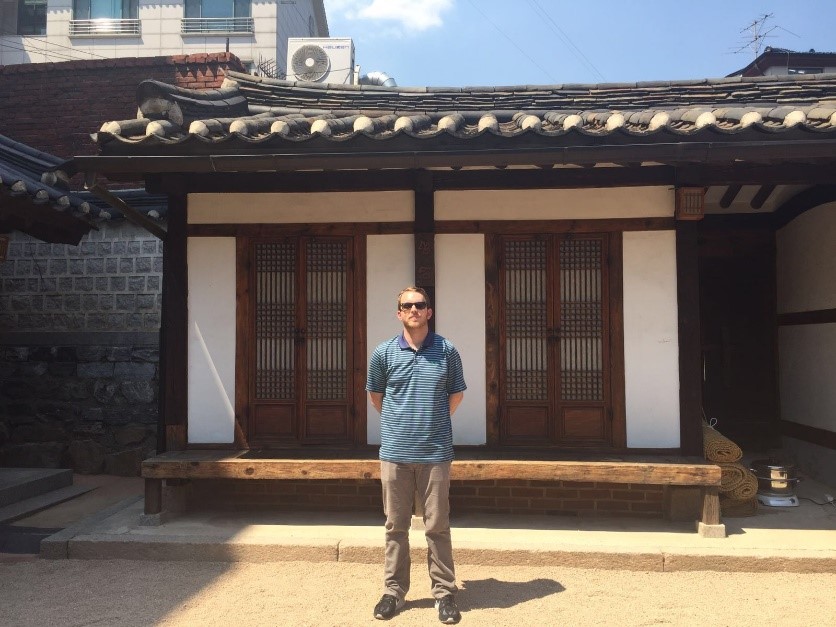 By Trevor Minyard – LinkedIn and Twitter
Our week long journey learning about the Seoul Metropolitan Government's policies continued today with a thorough analysis of inter-Korean affairs by Suk Lee of the Korean Development Analysis. You are surely aware of the divide between North and South Korea, and are likely familiar with the unique challenges of the problems faced in the conflict.
The main focus of the discussion was an analysis of the economic benefits that would possibly evolve if Korea unified. Specifically, an analysis was given on the true impact to the South Korean population if the North Korean population was to integrate into their society. Currently, the GDP per capita of South Korea is $19,152, which is almost twenty times the GDP per capita of their neighbors to the north. Frankly, this means that the South Korean people will be bearing a great burden if unification were to happen.
I'd like to pause from the recap and highlight that this issue can be used to evaluate challenges occurring in all government relations. Despite the level of difficulty, the barriers, and the obstacles we are charged with not bowing to impeding forces, but overcoming them. South Korea provides a great example for all of us to follow in our respective challenges by putting said issues into perspective. Regardless of the great odds against Korean unification, that is still the goal for the Korean Development Institute.
These challenges are worth facing to South Korea for three reasons;
It's the moral thing to do.
The Koreans in North Korea are majority malnourished, impoverished, and overtly manipulated by their central government. This is not right, and it's known to be a travesty to the majority of the world. South Korea uniquely sympathizes to this fact not only because of the geographical proximity of North Korea, but more so because of the fact that it is a shared people. There is no real difference between the countries outside of their circumstance and their opportunity to live a full life. Both Koreas share a language, a race, and a common history. Therefore, unification is of great importance to South Korea, because it is an effort in bringing peace and prosperity to all Korean people.
Eventually, there will be an economic benefit.
The primary economic argument behind unification efforts is that there will be a statistical benefit…eventually. Obviously, should unification occur, there will be an extreme initial cost on the South Korean people. However, in a future period a break-even period will occur and the workforce, intellect, and overall positive impact exceeds the cost of unification. This positive impact lasts forever, which is the main non-moral argument for bearing the initial costs of unification.
Birth rate increases
Though birth rate benefits are generally dismissed, the population growth that will be witnessed through unification is in fact a driver in defending unification. Currently, South Korea is seeing decreases in birth rates due to the economic status of the younger generation. However, KDI argues an influx of new residents and more land area for development will result in higher population numbers for the country as a whole.
In addition to discussing policy items this week, I'm profiling various students with other MPA programs represented in the case study.
Bingqi Chen
Rutgers Masters of Public Administration
What has been your favorite part of Seoul?
The price of food here is reasonable, and the transportation provides really advanced services.
What do you plan to do after you completed your MPA?
After completing my MPA, I would like to pursue a Masters of Business Administration.

Pics from the DMZ provided by UTD professor Dr. Doug Goodman and UTD MPA student (and Dallas Police Officer) Greg Conn: