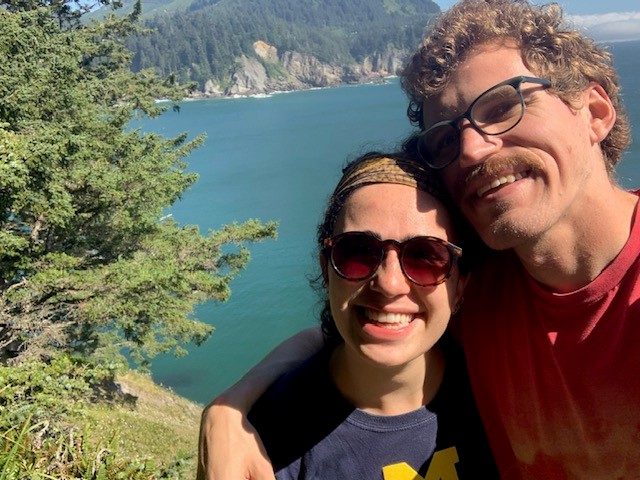 This article was written by Michelle Rubin, City of Portland Budget Office, Financial and Policy Analyst. Michelle wrote this article as part of the Crisis Management Cohort with Drucker Institute. Read all the articles from the cohort here. Connect with Michelle on LinkedIn or Email. 
---
Hello ELGL Community – my name is Michelle Rubin and I currently live in Portland, Oregon where I work for the City of Portland as a Financial and Policy Analyst in the City Budget Office. My portfolio is focused on the City's community development and housing policies and programs. I also support the City's budget community engagement events and performance management projects. Prior to moving to Portland, I was raised predominantly in Michigan and went to graduate school for Public Policy and Urban and Regional Planning at the University of Michigan (Go Blue!).  
Being a member of the ELGL Crisis Management Cohort this summer has been a great experience for me. It has allowed for the ability to connect with and learn from other organizations in leading and managing during past, current, and future crises while still prioritizing and delivering the best and most equitable outcomes for our communities. 
Specifically, the three most important tools and frameworks that I learned from this cohort are:
An important element of effective decision making is that once a decision is made, you have to act on/implement that decision; otherwise, it's not a decision it is  just a "good idea." I think that this aspect of effective decision is often missed or delayed in many circumstances, especially in the public sector. I have noticed that often times government entities focus heavily on the process of decision making and soliciting input on a prospective decision, which is oftentimes a necessary and important step, especially when from impacted communities. However, this can sometimes come at the cost of actually implementing the decision and impacting positive change. The effective decision-making framework also reminds us about the importance of slowing down before making a decision and not "acting just to act," as well as the need to critically analyze the results of a decision once it has been implemented in order to create a feedback and accountability loop – both important lessons and practices for local government as well.




There is great value and importance in connecting and learning from other jurisdictions and organizations especially in times of crisis. Oftentimes the personal and microscopic experiences we are feeling in our personal lives and local jurisdictions are also similar to universal and macro-level experiences and we can learn important lessons from others.

The next crisis will always come. Our task, as public servants and leaders, is to plan for the impending and unavoidable crisis on a personal and enterprise-wide level by creating effective management and decision frameworks and identifying process improvements, among other efforts.
I plan to take these lessons and apply them to my daily work in managing the City's budget and identifying evaluative frameworks for our organization as we are tasked with monitoring bureau budgets during the current fiscal year and providing funding recommendations for future fiscal years, as well as apply to my daily life. These lessons and the support of the ELGL community will continue to help me make the most effective decisions for my organization and city as possible while ensuring we are prepared for the next crisis, which I have learned…will definitely come.