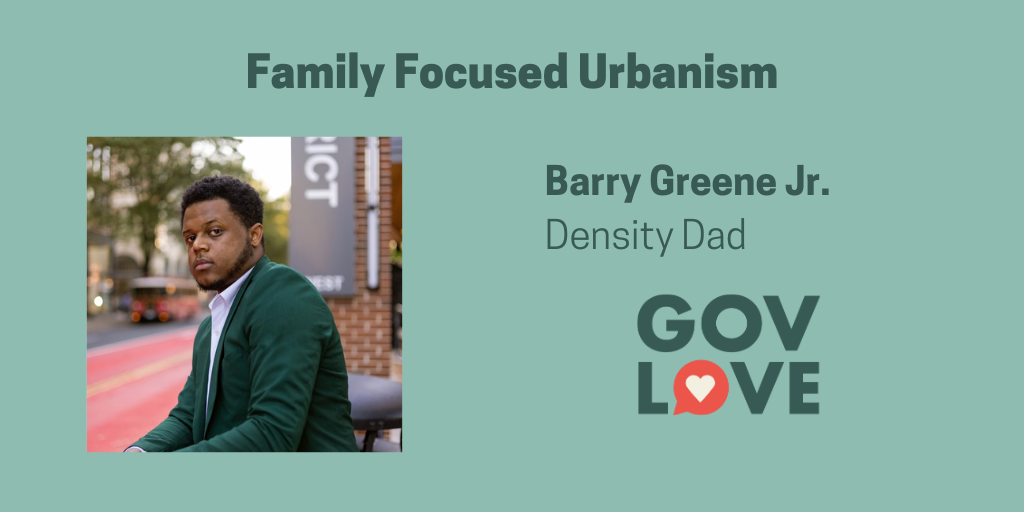 Barry Greene Jr.
Density Dad &
NACTO Transportation Justice Fellow
LinkedIn | Twitter | Website
---
Fresh urbanism takes with a side of dad. Barry Greene Jr., Transportation Justice Fellow for the National Association of City Transportation Officials (NACTO) and author of Density Dad joined the podcast to talk about family-focused urbanism. He shared why he started writing about urbanism, how the built environment affects families, and shared advice for new parents.
Host: Ben Kittelson
---
---
Learn More
Five Things Missing In The Built Environment For Families With Young Children
Where Have All the Three-Bedrooms in Walkable Neighborhoods Gone?
Five ways cities could be more kid-friendly
Three Ways to Help Close the Bike Share Equity Gap
Understanding child-friendly urban design: A framework to measure Playful Learning Landscapes outcomes