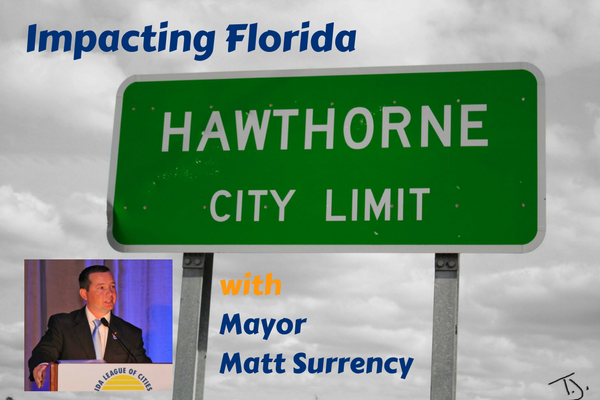 In a wide ranging interview, Mayor Matt Surrency opens up about raising three kids while serving as mayor, accomplishments from his term as President of the Florida League of Cities, and whether Tim Tebow is a major league prospect.
ELGL co-founder Kent Wyatt discussed a number of other topics with Matt including:
Winning an election by nine votes
Accomplishments from his term as FLC President
Which is more difficult – high school baseball coach or mayor?
Winning the "Home Rule Hero Award"
Muni Mod's impact on the next generation of local government leaders
---
Matt is a native of Hawthorne, Florida. His family followed the turpentine industry from southeast Georgia to Florida. Matt married his High School sweetheart and they are raising three boys. He was the Head Baseball Coach at Hawthorne High School before getting into local government. Matt was first elected to the commission in 2009. He has been the President of Alachua County League of Cities and has served on multiple statewide committees.
Fun Fact: Bo Diddley, rock & roll legend, had roots in Hawthorne, FL.
---
---
Supplemental Reading
Hawthorne mayor takes over League of Cities presidency
Mayor Offers Vision For Economic Development Of Hawthorne
[/vc_column_text][/vc_column][/vc_row]