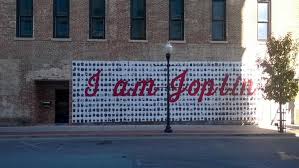 [vc_row][vc_column][vc_tta_tabs][vc_tta_section title="iTunes" tab_id="1469655162102-4f38d228-a736″][vc_column_text]

[/vc_column_text][/vc_tta_section][vc_tta_section title="Stitcher" tab_id="1469655433105-29f20855-3aa4″][vc_column_text]
[/vc_column_text][/vc_tta_section][vc_tta_section title="Google Play" tab_id="1469655435153-702cb24f-a9d6″][vc_column_text]
[/vc_column_text][/vc_tta_section][/vc_tta_tabs][vc_separator style="shadow" border_width="3″][vc_column_text]
After one of the worst tornadoes on record, many thought the city of Joplin, Missouri would never be the same. But local residents, nearby agencies and volunteers from across the country banded together to help the battered town. City Manager Sam Anselm describes what the recovery was like and how far the city of 51,000 has come in the last 5 years.
Sam was appointed as city manager on November 17, 2014. Prior to that, he served as the assistant city manager of Joplin from 2011-2014.
Sam received his master's in public administration from the University of Missouri – St. Louis in 2002, and his undergraduate degree in public administration from Northwest Missouri State University in 1998. Sam and his wife Jennifer have four children.
---
---
Supplemental Reading
[/vc_column_text][/vc_column][/vc_row]