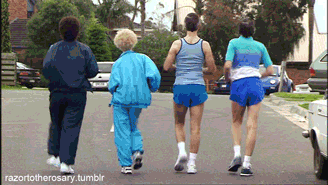 This is a guest post by Christian Williams with the city of Goodyear, AZ. Meet Christian in person at #ELGL17, or read his prior columns here.
---
Spring has officially arrived in the North American continent!  While it may not feel like Spring in all parts of the Country it definitely feels like Spring here in Arizona…or summer depending on where you are from.  Nevertheless, since temperatures will eventually warm up enough that it is acceptable to be outside I wanted to share a fun way to get employees excited about moving around and being healthy. 
Here at the city of Goodyear, in order to add a bit of fun to a wellness activity, we created a "Walking Challenge" which pitted city departments against one another to see who could walk the most steps. 
During the last go around of our Walking Challenge we had six departments opt in to the challenge which accounted for about 50 people in total.  Participants used "Fitbit" like devices to track their steps and Human Resources/the Wellness Coordinator provided free pedometers to those who did not have a way to track steps.
The rules were simple! Below is an example of our rules:
The Challenge will run from Monday, <Insert a date here>

– Sunday, <insert a date here that is obviously a few weeks after the first date>.

Your team must enter the challenge at the beginning, and remain included in the average through the duration.

Only new employees joining a department will be allowed to enter after the start of the challenge.

 

Note: Employees who suddenly retired were allowed to drop the challenge as well.

Each team will share its roster with other teams at the beginning of the challenge.

Each participant is responsible for turning in their weekly step count every Monday.  If a participant's steps are not counted by Monday at 5 PM, a zero step count will be entered for that week (unless there is a holiday or you have a good reason you are late).

If you so choose, the following three activities may be converted using the Purdue Convert Activity into Steps: Bicycling, Swimming, and Crossfit (Gymnastics)

http://www.purdue.edu/walktothemoon/activities.html

to factor in these types of activities.  *During the time you are factoring with the Purdue count for the listed activities do not double count your steps.

Each team will designate someone to collect the data for the team and share their average with every other team by Tuesday morning to be shared on <insert name of your employee newsletter etc.>.

The winning team will be treated to a Nacho Bar, Salad Bar, etc. by the losing teams at a victory celebration held at the end of the challenge.  We will also do some Yammer awards for most improved, weekly counts, etc. to keep it fun.

The winner will be determined by taking a look at the Weekly Averages and Total Average of Team Steps.
Essentially, we took the department's average steps for the week to calculate the overall winner of the competition.  It turned out to also be a fun team building activity.  Throughout the contest you would see departments walking to lunch with one another and talking about where they walked after they got home from work.  Our employee Yammer (like Facebook for work) started filling up with pictures of people's lunch/afternoon walking pictures and screenshots of their routes around the lakes and trails in their neighborhoods.
Each week in our employee email newsletter called #Notes2Know we pointed out department rankings, how far other departments were ahead or behind, and top steppers of the week.  Side Note: As a result of this Walking Challenge taking place and becoming the talk of the city five other departments decided to create a Walking Challenge so they could participate in all the fun.
At the conclusion of the challenge, in a surprise victory, the Information Technology Services Department won; City Manager's Office lost 🙁 !  They opted for a Nacho Bar and the four losing departments pitched in to provide a pot-luck style nacho bar which all 50 participants were able to partake in.
If you are looking for something fun to do that not only promotes wellness but also camaraderie consider a city Walking Challenge!