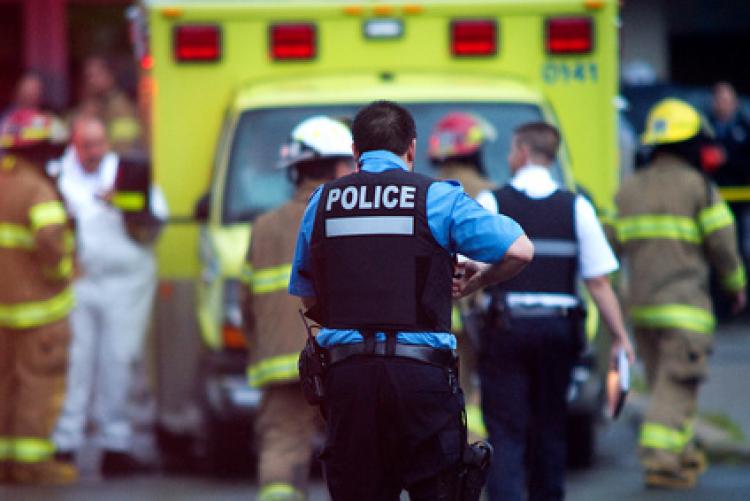 With #ELGL16 knocking on our doors, it's time for an introduction to our speaker panels. Having trouble deciding which panel to choose? This will make it even harder!
What's that all about?
Public safety agencies face challenges in recruiting qualified professionals to reflect the demographic of the communities they serve. Hear from two human resources professionals and find out how they step outside the box to find opportunities and resources to engage in the community and promote public safety careers to underrepresented populations.
Do tell who tells?
Amber Autry (LinkedIn), Senior Human Resource Analyst with the City of Gresham.  As a business leader, she has spent the last 7 years with the City of Gresham supporting a variety of Human Resource functions, including the full cycle of recruitment and selection, with a primary focus on public safety recruitment. She consistently works closely with the leadership teams from both the Gresham Police Department and Fire Department. She is consistent with her engaging approach to open discussions with hiring managers with a focus on removing barriers involving the hiring process. Prior to her work in the Public Service, Amber spent the better part of a decade supporting the human resource needs of the multi-location Motor Sports family business. She earned a Bachelor's of Science from Eastern Oregon University.
She also works in Employee and Labor Relation, Employee Benefits. She is on the Internal Communications Team, and the facilitator of Organization Orientation for the City. She was born and raised in the City of Gresham and often refers to myself as a Gresham lifer! A mother of three, her path to Public Service was not planned, although she am reminded quite often why she is here! She fell in to public service when the family business she was working for closed.  Amber reflects on that public service has great impact on our citizens. The person that she helps with their application will help that road get striped correctly for everyone's safety.  It's the little things that make the work we do add up to big impacts and truly meaningful work!
Becky DeWitt (LinkedIn), Human Resources Manager at the City of Eugene, is a human resources professional with a commitment to building partnerships within the City organization to help departments achieve their goals. In addition to earning senior-level human resource certifications (SPHR and SHRM-SCP), Becky holds a Bachelor of Arts in English Literature from Oregon State University.
She has spent eleven of her twenty years as a human resources professional at the City of Eugene, where she has applied her passions for public service, innovation, employee engagement, and relationship-building to her work. Prior to joining the City of Eugene, Becky spent 9 years in the private sector, including with an international, publicly-traded software company.  As part of a highly skilled human resources team, Becky works with a wide variety of stakeholders, including community members, City staff at all levels, and community partners.
One of the most satisfying aspects of their work includes collaborating with the Eugene Police Department and the combined Eugene Springfield Fire Department to both meet their immediate hiring needs as well as build a long-term pipeline of qualified candidates that reflect both the community we serve and the community of the future.