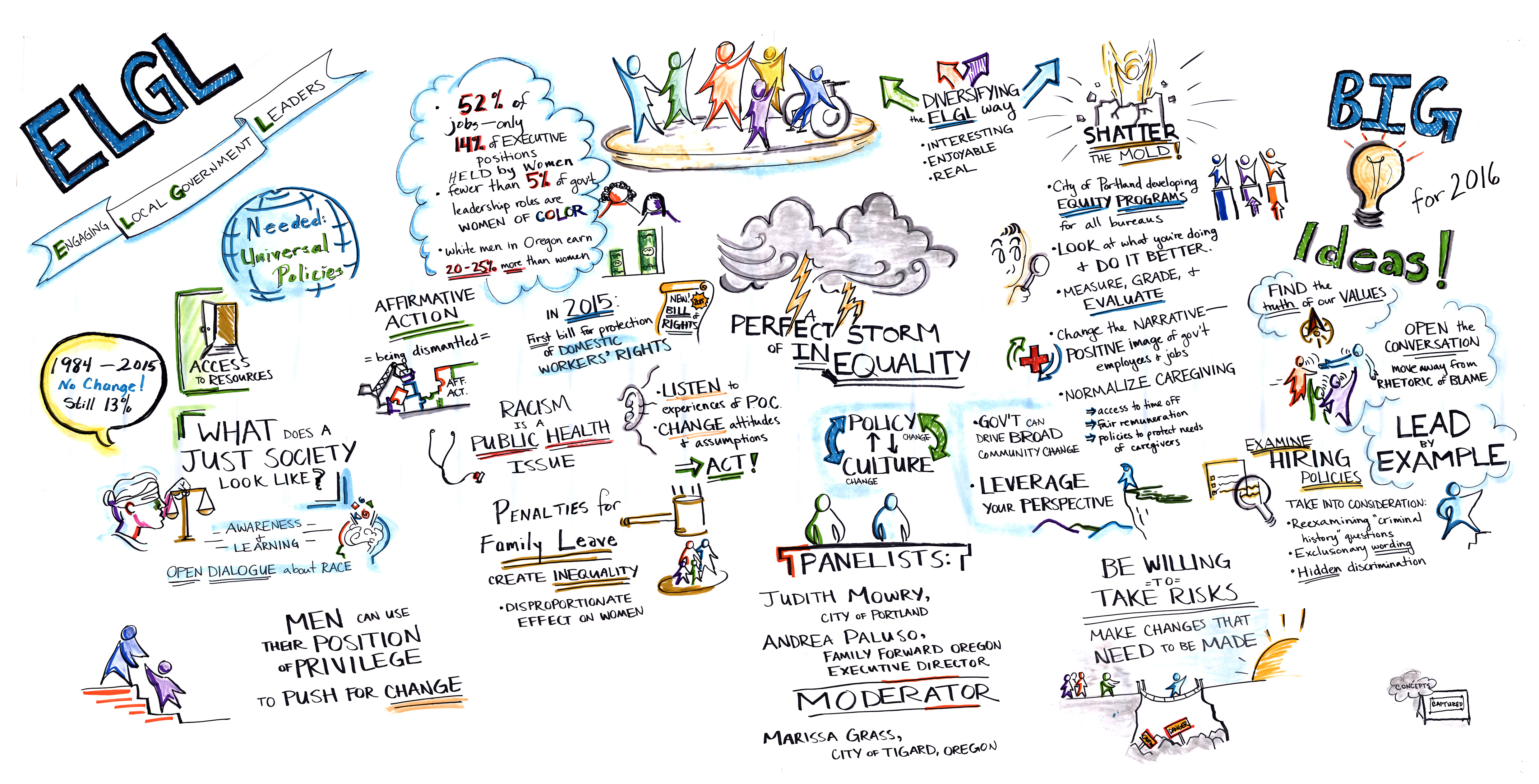 ELGL is grateful to be included in the ICMA conference call about advancing women and minorities within local government. ICMA students chapters from around the nation are participating. The panel discussion includes:
Pat Martel, City Manager of Daly City, CA and ICMA President
Dawn Ashbacher, Town Manager of Sykesville, MD
Joe McRae, Director of Parks and Recreation for Cleveland Heights, OH
Kent Wyatt, Senior Management Analyst for Tigard, OR and co-founder of ELGL
Mary Furtado, Assistant County Manager of Catawba County, NC
Call to Action
Complete this three question survey.
Raise awareness by sharing your experience.
Challenge your MPA programs, employers, professional associations by asking for specific actions that they are taking to encourage diversity and inclusion.
Join ELGL – It's free for students.
For those participating in the call or interested parties, here's a summary of ELGL's work in advancing diversity and inclusion.
Diversity and Inclusion Survey Results
Columns on Gender
Columns on Race
#13Percent: We Need Charade Ninjas
What's Being Done
Other Reads